The Rodan Foundation's Publication for the Metaphysical Church of Enlightenment, May 2020
In 1981, Reverend Clarke Carraway founded The Rodan Foundation with the intention of creating a powerful, growing community of awakening beings who experience love, peace, prosperity, unity, healing, harmony, and revelation through learning and service. The Rodan Foundation, recognizing the Law of Cause and Effect, expresses gratitude for the many blessings it reaps from the community's experiences.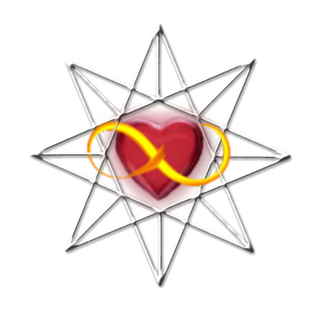 Welcome! Join with us in our dynamic weekly services where we discover our true purpose in an emerging world. Experience the revelation of our collective awakening to the power of love, the wonder of our multi-dimensional capacities, and the joy in reclaiming earth as our home. Sunday mornings provide the opportunity to celebrate life with like-minded beings and experience personal reassurance and empowerment through the spiritual messages of Reverend Carraway's mediumship. We look forward to your participation enhancing our community.
NOW IS THE TIME FOR DISCERNMENT & SIMPLICITY!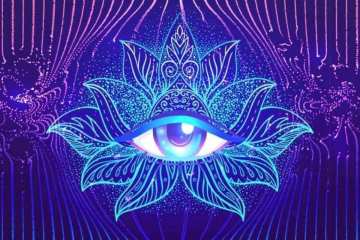 Two crucial concepts to embody right now are discernment and simplicity.
There's a lot of information circulating around… A lot a lot. And several people have messaged me looking for some kind of confirmation, all with some central themes that I'm sharing here.
Part 1: Discernment
Remember that nothing that is expressed is ultimate truth. (The Tao that can be told is not the Eternal Tao.)
Also remember that everyOne has some kind of perceptive filters and biases. Some have massively biased agendas that they try to fit everything into. This is why discernment is so important.
Discernment is being able to distill the truth from the lies. It's seeing the signal amidst the noise; the harmony amidst the distortion.
The more you cling to biases, judgments and agendas, the less you're able to discern.
If you go into something thinking that every little detail is a conspiracy, you're going to force everything to fit into your conspiracy theory narrative. If you think a certain politician is "bad", you're going to subconsciously filter information that supports your belief. If you think the news tells you 100% truth, well, you're already a few levels of hypnosis deep (television "programming" ~ the largest scale black magic trick).
Note: I can count on one hand the people I've seen who are truly discerning right now.
With any information you come across, make sure you use discernment. Learn how to see the good, the bad and the ugly within everything.
This is especially important as most of the world is in crisis (fear blocks higher cognitive abilities and intuition).
When you can see the aspects of truth, as well as the biases/distortions within everyone and everything, you see clearly.
You can't hold judgment to do this, as judgment tends to swing you into extremes, declaring one thing GOOD (and not seeing the inherent biases/distortions) and another BAD (and not seeing the bits of truth being expressed).
Part 2: Simplicity
It's hard to discern when you're assaulting your consciousness with information and constant distraction.
Also note that there's a lot of hidden agendas and deception going on within EVERY narrative, from the mainstream media, to the conspiracies, to the spiritual information.
Chasing information is a trap of externalization. The more information you absorb, the further you are from truth. And the more complex the information is, the more room for distortions and hidden agendas. This all obscures the connection with the core of your being, Pure Awareness, which allows you to discern in the first place. No wonder why so many feel lost and confused.
This is why simplicity is paramount.
I recommend detoxing from information (especially news, social media and conspiracy theories), lots of meditation and focusing on COMPASSION.
Compassion = Seeing and honoring the divine with ALL. It's so simple.
There's no trap doors, hidden agendas or complexities to hide deception if you devote yourself to compassion. This also aligns your thoughts, words and actions with compassion, which is your highest gift to the world.
So if you're in doubt, overwhelmed or fearful, focus on compassion. It's simple and pure, which keeps you centered.
Learn to discern. Keep it simple. Focus on compassion.
One Love EveryOne!
Calendar of Events and Special Offerings

Due to the Shelter in Place mandates, we are not holding church services. However, Reverend Carraway's lectures are being recorded Sundays at Evergreen Ranch in Northern California and will be posted every week on Facebook, as well as Video Podcasts. Thank you for supporting us!

May 3: LECTURE TOPIC: ACCEPTING THE CHANGE.
May 10:
LECTURE TOPIC:
To Be Announced.
May 17: LECTURE TOPIC: To Be Announced.

May 24: LECTURE TOPIC: To Be Announced.

May 25:
MEMORIAL DAY:
A day of remembering the men and women who died while serving in the United State Armed Forces. Formerly known as Decoration Day, it originated after the American Civil War to commemorate the Union and Confederate soldiers who died in the Civil War. By the 20th century Memorial Day had been extended to honor all Americans who have died in all wars.
Our Community Love Offertory for the Month of May
Supports CALL Primrose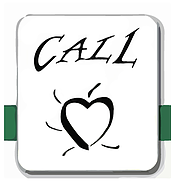 This month, the Community Love Offertory is dedicated to Call Primrose, a non-profit agency, located in Burlingame. It is a drop-in site to assist those in need with emergency direct aid: food, rental and utility assistance, emergency financial assistance and a medical loan closet. All services are free and confidential.

One of the many ways you can support us...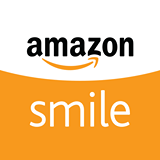 As you help the economy with your Amazon purchase, you may also help The Rodan Foundation by shopping from smile.amazon.com. Under the 'search' area, you'll see the word 'supporting' and a description of a chosen charity. Hover over the name and you'll see a 'change' option listed next to it. Click 'change,' search for The Rodan Foundation, and choose us as your charity. We will receive 0.5% of the price of all your eligible smile.amazon purchases!