The Rodan Foundation's Publication for the Metaphysical Church of Enlightenment, February 2018
In 1981, Reverend Clarke Carraway founded The Rodan Foundation with the intention of creating a powerful, growing community of awakening beings who experience love, peace, prosperity, unity, healing, harmony, and revelation through learning and service. The Rodan Foundation, recognizing the Law of Cause and Effect, expresses gratitude for the many blessings it reaps from the community's experiences.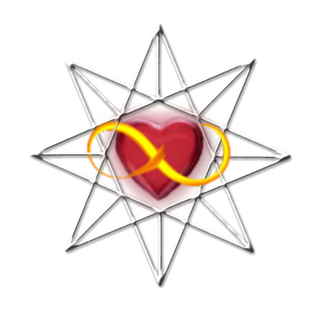 Welcome. Join with us in our dynamic weekly services where we discover our true purpose in an emerging world. Experience the revelation of our collective awakening to the power of love, the wonder of our multi-dimensional capacities, and the joy in reclaiming earth as our home. Sunday mornings provide the opportunity to celebrate life with like-minded beings and experience personal reassurance and empowerment through the spiritual messages of Reverend Carraway's mediumship. We look forward to your participation enhancing our community.
NOW IS THE TIME TO RESET YOUR 'HEART BRAIN CONNECTION'
"At the core of the HeartMath method of emotional regulation is the idea that, by focusing on positive feelings such as appreciation, care or compassion, anyone can create dramatic changes in his or heart heart rhythms." Doc Childre and Deborah Rozman, Ph.D.

Rethinking the Heart - If you're like everyone else, you've been taught that the heart is little more than a fancy pump that responds to signals sent from the brain. But did you know that the heart sends more signals to the brain that it receives? Furthermore, these signals have a profound effect on all sorts of brain functions - attention, emotional processing, memory, perception, problem-solving, and more.

As it turns out, our heart rhythms have a profound effect on our cognitive and emotional well-being. During negative emotions and distress, for example, the heart pattern is disordered and erratic. This inhibits our ability to think clearly, learn, reason, remember, and make good decisions. Ever wonder why we always seem to make impulsive decisions while under stress? Well, abnormal rhythmic beating of the heart - also known as heart coherence - is the answer to this question. The heart's input to the brain during times of stress impacts the brain's ability to process emotions normally. On the flip side, a stable and ordered heart pattern produces positive emotions, which in turn enhances cognitive ability. The information presented here will improve the health of your heart and mind - and maybe even save your life one day. Also, we're going to teach you a 60-second technique that instantly improves heart coherence! What's the Science behind Heart Coherence? At one time, scientists believed that the heart, when at rest, beat each time at the same time interval (kind of like the second hand on a clock.) However, both scientists and physicians now know that this isn't true. Our heartbeats are always in flux - even at rest. The medical term for this is called heart rate variability, or HRV. HRV and heart coherence have been studied extensively over the past four decades. However, early research primarily focused on HRV under physically-demanding conditions (e.g. running). Eventually, scientists caught on and began studying HRV under a variety of conditions, including sleep! Then a breakthrough happened. Lew "Doc" Childre - a developmental psychologist and psychotherapist - discovered that people could voluntarily control their own heart rate. Dr. Childre would go on to establish the non-profit HeartMath Institute. What This Means For You - Stress is the world's leading killer. According to a study by the American Institute of Stress, approximately 70 percent of all doctor's visits are related to stress. A study undertaken at Harvard University discovered a link between generalized anxiety disorder (GAD), depression, and risk of heart attack: "heart patients who have generalized anxiety disorder - constant, pervasive worrying, even about mundane matters - are more likely to have heart attacks and serious heart problems than heart patients who don't." While this news may be grim, it reinforces the importance of not only caring for one's own mental health but heart health. In fact, the two are much more intricately related that we once thought. Understanding HRV - and more importantly, heart coherence - can dramatically improve your emotional, mental, and physical health and well-being. Further, you can start taking action now - and all it takes is 60 seconds. Ready to learn how? Read on, friend! The Quick Coherence Technique is a simple and powerful way to balance thought and emotions, increase energy, improve mental clarity, draining or overwhelming emotions such as anxiety, anger, frustration or irritation. Step # 1: Sit comfortably; in a place free from distractions and noise. Step #2: Focus your attention on the area of the heart. Imagine that your breath is flowing in and out of your heart or chest. Breathe a bit slower and deeper than usual. (Tip: It's recommended to inhale for 5 seconds and exhale for 5 seconds, but it's more important to discover a pace that works for you.) Step #3: Make a genuine attempt to experience a renewing feeling such as appreciation, care or love for someone or something in your life. (Tip: Ideas for this "renewing feeling:" somewhere in nature, a child or parent, an accomplishment, a pet, or an overall sensation of calm and ease.) Try practicing the Quick Coherence Technique once in the morning and again before you go to bed. If you experience a stressful event at work or someplace else, repeat the exercise whenever possible. You'll feel much better, much faster! Power of Positivity, 1/1/18
Calendar of Events and Special Offerings

February 2:
'GROUNDHOG DAY!'
Will we have an early Spring? (or not...)
February 4: NO SERVICE! Our community is on a spiritual retreat enjoying Joshua Tree National Park. Services resume next week, February 11th.
February 11:
NATIVE AMERICAN DRUMMING ENSEMBLE.
Our drumming circle is a spiritual tool for unity where we empower each other in the act of celebrating community and life through rhythm and music. Bring an instrument and share your rhythmic spirit! The drum's sound has the power to move our spiritual bodies, hearts, and minds closer together to a sense of oneness with all that is.
February 18:
SOUND MEDITATION MYSTERY.
Virtually everything on Earth vibrates. All matter consists of atomic material which is in constant motion. This motion generates frequencies, which then generate sound. The velocity (frequency) of the movement determines the specific sound. Hazrat Khan, the Sufi master stated that: "The knower of the mystery of the sound knows the mystery of the whole universe." Designed by Arin Wiscomb and our musical community, this sound meditation has the potential to break up emotional, physiological and spiritual blockages. Join with us as we activate our sound codes and explore the mystery within!
February 25:
KEENAN WEBSTER!
Keenan has been studying music of the African diaspora for over twenty years. His inspirations come from being exposed to the spirituals, gospels, blues, and folk in Nashville, Tennessee. Keenan studied Afro Cuban drums and West African drumming. Today he will play the Kora, a West African harp, the highest developed string instrument of Africa.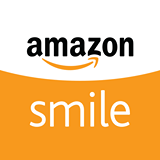 As you help the economy with your Amazon purchase, you may also help The Rodan Foundation by shopping from smile.amazon.com. Under the 'search' area, you'll see the word 'supporting' and a description of a chosen charity. Hover over the name and you'll see a 'change' option listed next to it. Click 'change,' search for The Rodan Foundation, and choose us as your charity. We will receive 0.5% of the price of all your eligible smile.amazon purchases!
Our Community Love Offertory for February Supports LifeMoves


LifeMoves is the primary provider of housing and services for children and adults in San Mateo County, and opportunities for families and individuals to re-establish self-sufficiency and to return to permanent homes of their own.