The Rodan Foundation's Publication for the Metaphysical Church of Enlightenment, February 2023
In 1981, Reverend Clarke Carraway founded The Rodan Foundation with the intention of creating a powerful, growing community of awakening beings who experience love, peace, prosperity, unity, healing, harmony, and revelation through learning and service. The Rodan Foundation, recognizing the Law of Cause and Effect, expresses gratitude for the many blessings it reaps from the community's experiences.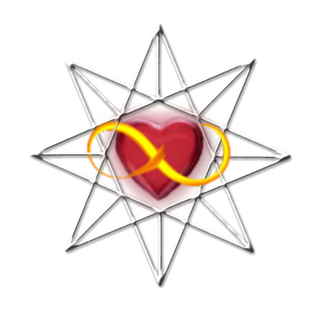 Welcome! Join with us in our dynamic weekly services where we discover our true purpose in an emerging world. Experience the revelation of our collective awakening to the power of love, the wonder of our multi-dimensional capacities, and the joy in reclaiming earth as our home. Sunday mornings provide the opportunity to celebrate life with like-minded beings and experience personal reassurance and empowerment through the spiritual messages of Reverend Carraway's mediumship. We look forward to your participation enhancing our community.
DECLUTTERING MIND, BODY, SPIRIT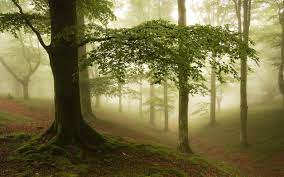 It's easy to see when our spaces have become cluttered and this leads to more stress, frustrations, and inefficiency.
It can be much harder to tell when we become cluttered mentally & spiritually. To be honest, sometimes we wait too long to declutter our mental & spiritual selves. This can lead us to experience mental breakdowns and spiritual trauma. Use these practices on a regular basis to declutter mentally & spiritually.
Meditate: Whether you listen to a guided meditation or do a self-led meditation this is a great practice to clear your mind and connect back to self.
Deep breaths: When our minds are working overtime we can find it difficult to break free. This is especially noticeable when we are stuck in a negative mindset. Using controlled breathing exercises can help you to declutter the mind and step away from negativity and limiting beliefs.
Brain dump: We easily overthink things in life. Our analytical brain steps in and tries to come up with every possible outcome, all the what-ifs and situations that could or could not happen. A brain dump is a great way to put all your thoughts on paper and decide which ones are holding you back, which are silly, made up scenarios, and which ones are worth your time and energy.
Gratitude: Leaning into gratitude is always a beautiful practice to step away from negative & limiting beliefs that are cluttering your mind. Gratitude reminds you of the beauty in your life and can bring you back to a state of peace & joy.
Daily Intentions: We can easily be disconnected from ourselves and the path we desire to head down. Stress can cause us to forget to live in the present moment. Writing out daily intentions helps us to live in the present. Throughout the day come back to your intentions and make sure you are living true to them.
Examples: I intend to think before I react. I intend to listen to my gut instincts.
Affirmations: This is a great tool to declutter because we often get lost in comparison mode, believing we are unworthy, fearing our future, and worrying about past decisions. It's important to affirm positivity into your life to create a healthy headspace to live in and to manifest your dreams to the universe.
Examples: I am loved & supported as I move through today and every day. I am filled with joy as I follow my passions. I am healing myself as I learn and grow through life. I am open to receiving abundance.
Connect to the Universe: Using different universal tools to help declutter builds trust in yourself and your path through life. I connect to the Moon Cycle on a regular basis to know what type of energies are surrounding me and how I should honour myself through each phase. There are so many different ways to connect to the universe as this includes all of our surroundings (i.e. the stars, the sun, the earth, Creator, the angels, your ancestors, the plants, the animals etc.).
Time in Nature: This is always one of my go to strategies in any sort of wellness practice because nature can do so much for us. It helps to ground us in the moment, it heals us through all the medicine it shares, it brings peace & calm to us, and it reminds us that we are part of a bigger picture so we can trust in each step as we continue to grow.
Animal Medicine:

The animals that surround us on earth also have medicine to share with us. Each animal has its own spirit, its own gifts to give us. When we honor each animal and its message, we can see it's lasting effect on our own spirits.

Animals brings healing medicine to us if we are open to receiving.

Examples: Buffalo reminds us to release what isn't serving us and that we are supported in all ways. Deer teaches us to love ourselves and others. Eagle shows us how to trust in our higher selves and in the bigger picture.

Bear reminds us to stand our ground and teaches us to have boundaries to protect ourselves. There are so many different ways we can practice decluttering, but we must practice it regularly.

adventureswithposeidon.com, 2019
Calendar of Events and Special Offerings

February 5: PIANO SOLO BY ADRIAN FRY! Adrian, an 11th grader, and avid soccer player, is a community favorite as we have had the delightful opportunity to witness Adrian's growth since his violin debut in 2016. Presently Adrian plays the piano, trombone, and violin as a member of the Peninsula Youth Orchestra, a prestigious off-campus orchestra. Today Adrian will be performing a piano solo: Prelude No.5 Op. 23 from "Ten Preludes", by Sergei Rachmaninoff.

February 12:
MYSTERY SOUND MEDITATION!
Virtually everything on Earth vibrates. All matter consists of atomic material which is in constant motion. This motion generates frequencies, which then generate sound. The velocity (frequency) of the movement determines the specific sound. Hazrat Khan, the Sufi master stated that: "The knower of the mystery of sound knows the mystery of the whole universe." Designed by Arin Wiscomb and our musical community, this sound meditation has the potential to break up emotional, physiological, and spiritual blockages. Join us as we activate our sound codes and explore the mystery within.
TESTIMONIAL CIRCLE:
After the service everyone is invited to join an in-formal testimonial circle, where participants share how they are living positivity and love in their daily lives.
Bring miracles, large & small.
Or just come and be present in the sharing.
February 19: NATIVE AMERICAN DRUMMING ENSEMBLE! Our drumming circle is a spiritual tool for unity where we empower each other in the act of celebrating community and life through rhythm and music. Bring an instrument and share your rhythmic spirit! The drum's sound has the power to move our spiritual bodies, hearts, and minds closer together to a sense of oneness with all that is.
February 26:
MEDITATIVE DELIGHT WITH KEENAN WEBSTER!
Keenan has studied the music of the African diaspora for over twenty years.
His inspirations come from the spirituals, gospels, blues, and folk in Nashville.
Today he will play the Kora, a West African harp, the highest-developed string instrument in Africa.
**"The I Love Me Meditation Series: is now available on Insight Timer – a meditation website and app with millions of meditations available to listen to for free! Every time one of our meditations is played, a donation is sent to The Foundation. You can give financially to The Rodan Foundation, just by listening to the meditations. Sounds like a win-win for sure! You can also greatly support us by giving us stars, and commenting, and sharing the meditations on social media. Please Spread the word and share with others.** https://insig.ht/MMX7e6KBtub

Our Community Love Offertory for the Month of February

Supports LifeMoves


LifeMoves, a non-profit agency, is the primary provider of housing and services for homeless children and adults in San Mateo County, and opportunities for families and individuals to re-establish self-sufficiency and to return to permanent homes of their own.

One of the many ways you can support us...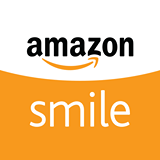 As you help the economy with your Amazon purchase, you may also help The Rodan Foundation by shopping from smile.amazon.com. Under the 'search' area, you'll see the word 'supporting' and a description of a chosen charity. Hover over the name and you'll see a 'change' option listed next to it. Click 'change,' search for The Rodan Foundation, and choose us as your charity. We will receive 0.5% of the price of all your eligible smile.amazon purchases!
You can also visit our support page to make a tax-deductable donation directly to The Rodan Foundation.