The Rodan Foundation's Publication for the Metaphysical Church of Enlightenment, February 2020
In 1981, Reverend Clarke Carraway founded The Rodan Foundation with the intention of creating a powerful, growing community of awakening beings who experience love, peace, prosperity, unity, healing, harmony, and revelation through learning and service. The Rodan Foundation, recognizing the Law of Cause and Effect, expresses gratitude for the many blessings it reaps from the community's experiences.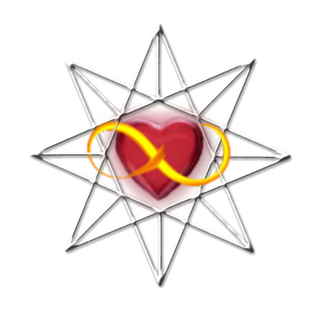 Welcome! Join with us in our dynamic weekly services where we discover our true purpose in an emerging world. Experience the revelation of our collective awakening to the power of love, the wonder of our multi-dimensional capacities, and the joy in reclaiming earth as our home. Sunday mornings provide the opportunity to celebrate life with like-minded beings and experience personal reassurance and empowerment through the spiritual messages of Reverend Carraway's mediumship. We look forward to your participation enhancing our community.
NOW IS THE TIME TO LIVE ACCEPTANCE AND COMPASSION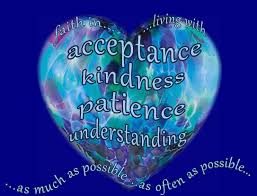 Our Core Essence. Deep down we are all beautiful beings worthy of love and support. The sweet innocence of babies and young children is a clear example of this. Yet for most of us, the shining essence with which we came into this life became obscured over the years as our family and others were unable to give us the kind of unconditional love and support we so craved. As children, when we were repeatedly told that we were not good enough or were punished just for being who we are, thick layers of confusion and doubt developed, clouding our divine essence. Layers of fear and insecurity were woven into our personalities.

The Mask. By the time we are grown, most of us have developed a protective mask or persona to hide these layers of fear and insecurity from others, and at times even from ourselves. Outwardly we might appear happy or content, yet on the inside most of us to varying degrees feel unhappy with who we are. Yet beneath it all, that shining essence is still there. No matter how much we may have forgotten, no matter how thick those overshadowing layers may be, our beautiful core essence is and has always been there.

Acceptance and Compassion for Myself. By choosing to accept and have compassion for all of who you are – both your deep shining essence and the layers of dark clouds within – you can invite that beautiful inner essence to shine through the clouds and to shine again in your life. When fears, dark thoughts, or difficult emotions arise, first choose to accept that they are there. Then open to finding compassion for these dark clouds and where they came from. Ask for divine guidance as you explore and transform these dark places.
Courage. It takes courage to accept and have compassion for our fears and weaknesses. Yet by doing our best to be fully ourselves in all our strengths and weaknesses, our relationships can grow richer, deeper, and more meaningful. This may be challenging, as some people are unable or unwilling to accept certain parts of us. Yet as those around us see us becoming more real and honest with them, many will also be inspired to be more real and honest with us. Thus, instead of continually avoiding or denying those clouds or dark layers in both ourselves and others, we open to a deeper, more authentic way of living and of relating to others.

Acceptance and Compassion for others. As you develop greater acceptance and compassion for yourself, you will notice that others, too, have lost touch with their shining core essence. As you work to accept and find compassion for yourself, it is most important that you choose also to give this gift to those around you. Acceptance of what is, coupled with compassion and discerning what we can change and what we cannot, allows us to find the courage to be all that we can be, and to empower others in doing the same. Weboflove.org

Calendar of Events and Special Offerings

February 2: GROUNDHOG DAY!
Will we have an early Spring?
(or not…)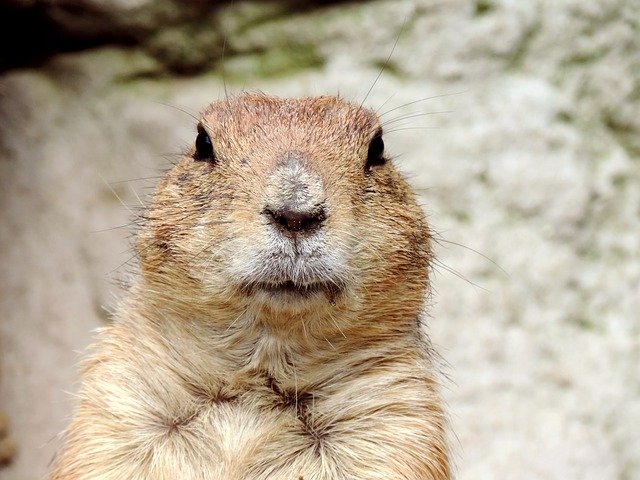 February 2: VOCALIST - SUZANNE HOLLAND! Suzanne has been blind all her life. Her passion for singing was ignited when first listening to street singers in Copenhagen. She then learned Leonard Cohen songs from Judy Collins and Joan Baez recordings while working for the South African army. Today Suzanne will bless us with her extraordinary loving presence and beautiful voice.
February 9: QUESTIONS AND ANSWERS WITH DR. FOSTER. Rev. Carraway will channel his Primary teacher today, Dr. Robert Foster, who will field questions from the congregation. SEASON OF US! (Troubadours of a New Millennium) is a Heartfelt Musical Duo who plays exclusively from a Conscious Loving Space. Stephanie Greivell performs on the Alto and C Foot Flute. Bill Stanfield plays all Guitars (6 and 12 – Acoustic and Electric). Their music incorporates a myriad of musical styles such as: Light Latin Spices, Bossa Nova Blends, & Jazz Colorings. Their Infectious Grooves can't help but stimulate your spirit and touch you at a Deep Soul Level.

February 16: NATIVE AMERICAN DRUMMING ENSEMBLE. Our drumming circle is a spiritual tool for unity where we empower each other in the act of celebrating community and life through rhythm and music. Bring an instrument and share your rhythmic spirit! The drum's sound has the power to move our spiritual bodies, hearts and minds closer together to a sense of oneness with all that is. February 23: A PROGRESSIVE MUSIC ENSEMBLE! THE BOYZ & GIRLZ ARE BACK IN TOWN! Musicians Norman Tiedemann, electric guitar and vocals, Morgan Furrow, drums, Joe Foster, mouth harp, William Rogg, piano, and Sher Santosa and Laura Enfield, vocals, will bring their Rock & Roll groove and transport us back to the times of great music.
Our Community Love Offertory for February Supports LifeMoves


This month, the Community Love Offertory is dedicated to LifeMoves, the primary provider of housing and services for homeless children and adults in San Mateo County, and opportunities for families and individuals to re-establish self-sufficiency and to return to permanent homes of their own.
One of the many ways you can support us...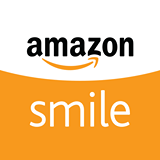 As you help the economy with your Amazon purchase, you may also help The Rodan Foundation by shopping from smile.amazon.com. Under the 'search' area, you'll see the word 'supporting' and a description of a chosen charity. Hover over the name and you'll see a 'change' option listed next to it. Click 'change,' search for The Rodan Foundation, and choose us as your charity. We will receive 0.5% of the price of all your eligible smile.amazon purchases!