The Rodan Foundation's Publication for the Metaphysical Church of Enlightenment, July 2017
In 1981, Reverend Clarke Carraway founded The Rodan Foundation with the intention of creating a powerful, growing community of awakening beings who experience love, peace, prosperity, unity, healing, harmony, and revelation through learning and service. The Rodan Foundation, recognizing the Law of Cause and Effect, expresses gratitude for the many blessings it reaps from the community's experiences.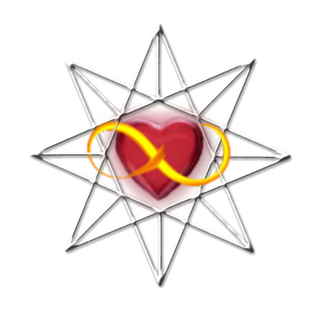 Welcome. Join with us in our dynamic weekly services where we discover our true purpose in an emerging world. Experience the revelation of our collective awakening to the power of love, the wonder of our multi-dimensional capacities, and the joy in reclaiming earth as our home. Sunday mornings provide the opportunity to celebrate life with like-minded beings and experience personal reassurance and empowerment through the spiritual messages of Reverend Carraway's mediumship. We look forward to your participation enhancing our community.
NOW IS THE TIME TO LIVE SIMPLY IN A COMPLICATED WORLD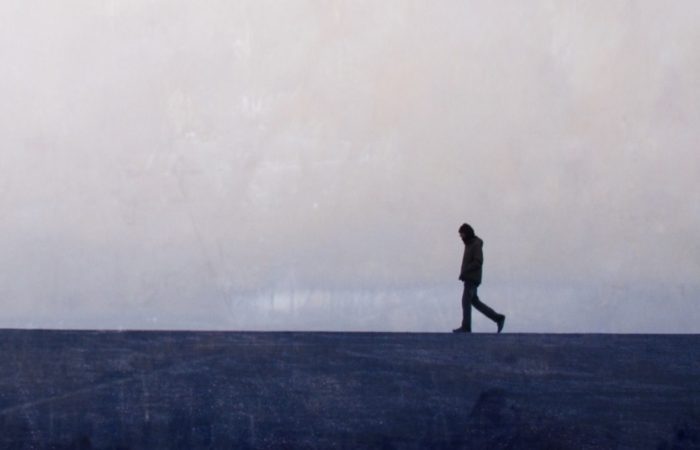 The world we humans have created and live in is unbelievably complicated, and this is reflected in the way we're living. Consider how most people live: Day in and day out they are fighting with one another, are endlessly busy doing things they deep down hate doing, their attention is constantly being distracted by superfluous things, and their minds are filled with an endless stream of conflicting thoughts — in a few words, their hearts and souls are being sucked into the vortex we call "modern living". Inhabiting such a complicated world, it's impossible not to be influenced by it. But through our thoughts, actions and attitude we can choose to simplify our lives and be more detached from its chaotic ways. If you'd like to learn to live more simply so that you can improve your well-being, but you don't know how, the following tips might prove.helpful.

Declutter your work and living space. Reducing the amount of unimportant stuff you've collected over the years can do wonders to help reduce your stress levels and keep your life simple. By living in an uncluttered environment you'll be able to focus on what's truly important to you and won't be led away by constant distractions. In addition, you won't have to maintain and worry over things that you don't actually need and don't contribute in any way to your happiness.
Limit your media time. Most people spend an enormous part of their lives watching TV or mindlessly surfing the internet. They then complain that life is short and wonder why they can't find joy in it. Although the media can be good if used carefully with measure, it can also turn into a harsh tyrant if we become addicted to it and let it enslave us in a virtual world that prevents us from living up to our fullest potential.
Get rid of unnecessary costs. Entrapped in the web of consumerism, a lot of us choose to waste our hard-earned money buying things that we don't need and which only complicate our lives. From now on, simplify your life by not throwing your money around and instead spend it on things that actually matter. Helpful tips: ditch your credit cards and say no to taking loans to avoid getting into debt. Focus on what you love. When you do what you enjoy doing, life becomes simple. On the contrary, when you dislike what you do, life becomes a sheer drudgery. Unfortunately, from a very young age most of us have been conditioned to focus our attention on things that we hate doing, and so it's no wonder that we are experiencing so much suffering. From today, make it a conscious choice to expend your energy on what you love rather than what you don't and your life will be completely transformed.
Take good care of your body. Life becomes extremely complicated when we don't love and look after our bodies. Suffering from disease is extremely uncomfortable and turns everyday life into a torture, so, as long as we live, we better learn how to keep ourselves healthy. Here's how to do so: eat a variety of fresh, organic, plant-based foods, be physically active throughout the day, and rest well when you feel tired.
Reconnect with nature. Whenever possible, take a walk in nature, away from the hustle and bustle of the concrete jungle you most probably are living in. Relax your soul listening to the sounds of birds, explore the beauty of trees, animals and the sea, take some deep breaths of fresh air, and find inner peace by immersing yourself in the harmony of the natural world. Develop a non-judgemental attitude. We use much of our time and energy judging others, and our judgemental attitude is tremendously complicating our lives: it separates us from one another, which in turn creates interpersonal conflict and emotional pain. By learning to place ourselves in the shoes of others and empathize with them, we can form better relationships with each other that will make us feel more at peace with the world around us.
Offer your help to others. Our well-being depends to a great extent on the well-being of others. Therefore, by helping others to be healthy and happy, we're helping ourselves, and, in a sense, the entire world. Whenever you can, offer a helping hand to those in need so as to alleviate their pain. Of course, beware not to help others at the expense of yourself (except, perhaps, in rare occasions) — helping is one thing, sacrificing is another.
Show kindness. Another obvious yet often neglected way to simplify your life is to just be kinder to your fellow human beings. Having been brought up in a competitive society, most of us are constantly fighting against one another, which immensely complicates our everyday life, by further alienating us and creating even more suffering. By behaving in a more kind way, you'll spread the seeds of kindness, and soon you'll come to see those around you behaving more kindly towards you as well.
Complain less. Life is filled with obstacles that we have to overcome. However, constantly complaining about the obstacles we encounter does nothing to help us deal with them. On the contrary, it distracts us from finding out how to go beyond them, and so we never actually take concrete action to achieve that. Instead of wasting your time and energy complaining about the problems you're facing, seek to discover the root causes of your problems and then do your best to remove them from your life.
Practice Mindfulness. The mind is good as a servant, but bad as a master. When our minds are filled with myriads of thoughts, life gets immensely complicated, resulting in tremendous stress and suffering. A great way to achieve a more peaceful state of mind and bring more levity into your life is the practice of mindful awareness. Starting today, spend at least thirty minutes every day practicing a meditation technique that you prefer. Doing so, will do wonders to help relieve yourself of the countless, chaotic thoughts that at times might be driving your mind crazy.
Cultivate gratitude. Unless we appreciate the wonder-full gift of life that we've been offered freely by existence, we'll never be able to find contentment. Most of us are in a continuous struggle to acquire or achieve more in the future, forgetting to enjoy what we've been offered in this very moment, so it's no wonder that life seems like a constant struggle. Although it's great to set new goals and make plans for tomorrow, we need to realize that it's only the present that we really have, and that we can enjoy ourselves only by being grateful for the little things that we're fortunate to experience in the here and now.
Build genuine friendships. As social beings that we all are, we deeply need to feel connected with others. In the sick society that we live in, however, we feel disconnected and alienated from our fellow human beings. People are afraid of intimacy and heart-to-heart relationships lest they get hurt, so they choose to become isolated from those around them. This, however, only results in feelings of loneliness, insecurity, and discontentment. If you want to let go of all these burdens that keep you from living in peaceful joy with the world, learn to open up your heart and befriend others. By forming genuine friendships, you'll be able to give and receive loving affection, which is going to nourish your soul and enrich your life in multiple ways.
Listen to your inner voice. Since we were born, most of us were taught not to accept ourselves as we are and to continuously strive to become different so as to feel accepted by society. Slowly slowly, thinking that there's something very wrong with ourselves, we stopped trusting our inner voice and following what our heart is dictating us. Rather, we've been conditioned to follow what authority tells us is good and right, which is a sure-fire way to stress and misery. The truth is that no one can know what is better for you except yourself. So if you've been conforming and following orders, it's time to stop — now. Instead, start using your critical thinking and paying attention to your emotional world, both of which will guide you towards a much simpler and better life.
By Sofon Archon, June 2017
NO SERVICES AUG 6TH – SEPT 3RD - ANNUAL SUMMER SABBATICAL - SERVICES RESUME SEPT 10TH
Calendar of Events and Special Offerings

July 2: NATIVE AMERICAN DRUMMING ENSEMBLE. Our drumming circle is a spiritual tool for unity where we empower each other in the act of celebrating community and life through rhythm and music. Bring an instrument and share your rhythmic spirit! The drum's sound has the power to move our spiritual bodies, hearts and minds closer together to a sense of oneness with all that is.

July 9: FIFTH DIMENSION. A collaboration of our community's gifts, directed by William Rogg, musician extraordinaire. Today William and our community friend, Serge Dautricout, will be taking us on a Schubert piano and violin journey of the third movement of the first Schubert Sonatina for violin and piano, opus 137.

July 16: STAN ENG AND LEESA WAGNER! Stan, a talented guitarist and old friend of our community, will be accompanying Leesa Wagner, who has a varied background in the entertainment field from MTV to Comedy Central, is currently a singer at Max's Opera Cafe. Together these highly entertaining musicians bring a new energy to their own arrangements of both traditional and modern classics.
July 23:
HEARTLAND EXPRESS.
It's Summertime, and Kristina Tiedemann, through her dance interpretation, and Norman Tiedemann, on guitar, will do Miss Ella proud, showing us that indeed, the livin' is easy, fish are jumpin' and the cotton is high. The Tiedemann's, Hawaiians at heart, will wind up their inspired performance with a little Aloha spirit.
July 30:
TAKUYA HIROTA!
Back in the U.S.A., we are delighted that Takuya will be sharing his phenomenal talent with us today.
Takuya's wonderful ability to inject humble humor into his multi-faceted piano journeys makes him a community favorite! Following the service please join us for refreshments, fellowship and our Healing Faire with our healing practitioners employing their individual modalities.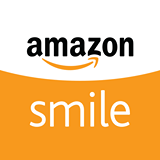 As you help the economy with your Amazon purchase, you may also help The Rodan Foundation by shopping from smile.amazon.com. Under the 'search' area, you'll see the word 'supporting' and a description of a chosen charity. Hover over the name and you'll see a 'change' option listed next to it. Click 'change,' search for The Rodan Foundation, and choose us as your charity. We will receive 0.5% of the price of all your eligible smile.amazon purchases!
Our Community Love Offertory for July Supports CALL Primrose Center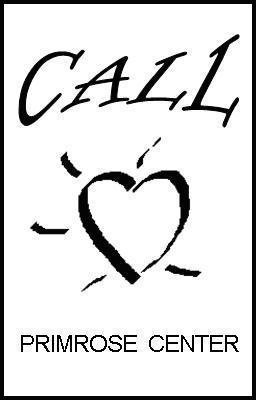 CALL Primrose Center is a non-profit agency, located in Burlingame.

It is a drop-in site to assist those in need with emergency direct aid: food, rental and utility assistance, emergency financial assistance and a medical loan closet.

All services are free and confidential.
"They took all the trees
And put them in a tree museum
And they charged all the people
A dollar and a half to see 'em
Don't it always seem to go
That you don't know what you've got
'Till it's gone
They paved paradise
And they put up a parking lot."
(Joni Mitchell, 1970)