The Rodan Foundation's Publication for the Metaphysical Church of Enlightenment, December 2018
In 1981, Reverend Clarke Carraway founded The Rodan Foundation with the intention of creating a powerful, growing community of awakening beings who experience love, peace, prosperity, unity, healing, harmony, and revelation through learning and service. The Rodan Foundation, recognizing the Law of Cause and Effect, expresses gratitude for the many blessings it reaps from the community's experiences.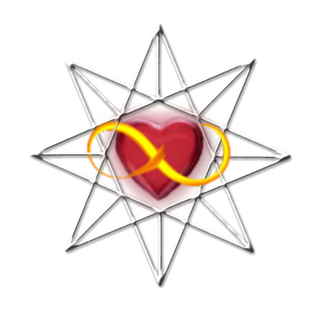 Welcome. Join with us in our dynamic weekly services where we discover our true purpose in an emerging world. Experience the revelation of our collective awakening to the power of love, the wonder of our multi-dimensional capacities, and the joy in reclaiming earth as our home. Sunday mornings provide the opportunity to celebrate life with like-minded beings and experience personal reassurance and empowerment through the spiritual messages of Reverend Carraway's mediumship. We look forward to your participation enhancing our community.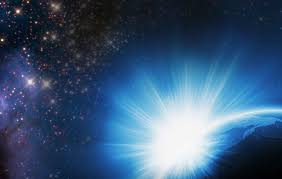 My dear friends, we love you so very much.

In the midst of the darkness, many centuries ago, there came a great light. A humble child was born in a manger embodied a love so pure and surrendered to a light so bright that it forever changed and elevated the vibration of humanity.

Each of you remembers this light. Each of you longs for this light. Each one of you is birthed from this light, and each of you celebrates this light when you find it birthed within your own lives.
You feel this light in every kind work and every thoughtful gesture. You see this light in the eyes of everyb baby who looks upon the world with wonder. You feel this light in your own hearts when you extend compassion to a fellow human being. You channel this light when you feel the currents of love and appreciation running through you, and every time you share a loving word or gesture with one another.

This light lives in you. You are the manger in which the light is born over and over again. You are the lamps that never extinguish. You are a spirit of the season, and your light is present all year long.

So as you embark on your holiday season, be the light of the world. When you shop for presents, shop with love. When you make a gift, hold it to your heart and fill it with love. When you bake, bake with love. When you share with a charity, do so with love. When you leave your milk and cookies for Santa, know that you are leaving an offering of love for the spirit of love and generosity, itself. When you can sit for a moment, ask to be filled with heavenly peace, and to feel the presence of the silent night within your own quietly beating heart.

We wish you a season filled with peace, joy, wonder, and most of all, the beautiful light birthed within you, shining forth into a world in need.
God Bless You! We love you so very much.

Calendar of Events and Special Offerings

December 2:
MEDITATIVE INSPIRATION WITH KEENAN WEBSTER!
Keenan has been studying music of the African diaspora for over twenty years. His inspirations come from being exposed to the spirituals, gospels, blues, and folk in Nashville, Tennessee. Keenan studied Afro Cuban drums and West African drumming. Today he will play the Kora, a West African harp, the highest developed string instrument of Africa.
December 9:
FIFTH DIMENSION!
A collaboration of our community's gifts, directed by William Rogg, musician extraordinaire. Today William and community friend, Serge Dautricout, will be taking us on a piano and violin journey of holiday favorites.
December 16:
WINTER HOLIDAY CELEBRATION!
Join our celebration of the magic of the season! Enjoy the special music provided by Sumi Nagasawa and Eric Leong's talented students. They will be entertaining us with a brass ensemble of holiday favorites. At the conclusion of this powerful service, please join us for sumptuous refreshments and fellowship!



December 23:
WINTER SOLSTICE CELEBRATION!
The beginning of Winter, the shortest day, occurs on December 21st at 2:23 p.m., PST. Please join us as we celebrate the soltice with a powerful ceremony. Sumi and Eric's students return, entertaining us this Sunday with a violin ensemble.

NO SERVICES DECEMBER 30TH. CHURCH SERVICES RESUME JANUARY 6TH.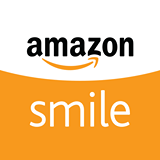 As you help the economy with your Amazon purchase, you may also help The Rodan Foundation by shopping from smile.amazon.com. Under the 'search' area, you'll see the word 'supporting' and a description of a chosen charity. Hover over the name and you'll see a 'change' option listed next to it. Click 'change,' search for The Rodan Foundation, and choose us as your charity. We will receive 0.5% of the price of all your eligible smile.amazon purchases!
Our Community Love Offertory for December Supports The Chronicle Season of Sharing Fund


"For families and individuals, there are everyday setbacks that can spin normal life into poverty and homelessness. In these cases, a small donation can make a difference. this has been the approach of the Season of Sharing for the last 27 years. To date $100 million has been donated. ALl of those dollars have been distributed to provide direct assistance in nine Bay Area counties where the funds resolves critical needs and housing issues and provides thousands of emergency meals for people who would go hungry...."

"We are better throughout the year for having, in spirit, become a child again at Christmastime."
―Laura Ingalls Wilder