The Rodan Foundation's Publication for the Metaphysical Church of Enlightenment, February 2019
In 1981, Reverend Clarke Carraway founded The Rodan Foundation with the intention of creating a powerful, growing community of awakening beings who experience love, peace, prosperity, unity, healing, harmony, and revelation through learning and service. The Rodan Foundation, recognizing the Law of Cause and Effect, expresses gratitude for the many blessings it reaps from the community's experiences.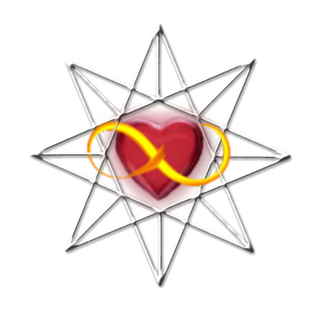 Welcome! Join with us in our dynamic weekly services where we discover our true purpose in an emerging world. Experience the revelation of our collective awakening to the power of love, the wonder of our multi-dimensional capacities, and the joy in reclaiming earth as our home. Sunday mornings provide the opportunity to celebrate life with like-minded beings and experience personal reassurance and empowerment through the spiritual messages of Reverend Carraway's mediumship. We look forward to your participation enhancing our community.
Now is the Time to Exit the Matrix.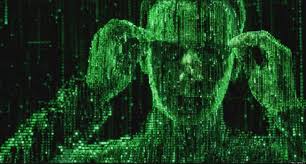 Here are some things that I share from myself and others on How To Exit The Matrix that seem to be helping our shift:

* Stay stress-free and in a positive outlook, focusing on a great future.
* Forgive yourself and forgive others, for they do not remember who they are, where they came from, or why they are here.
* Be of 'service'. Service could be as simple as serving at a restaurant, cooking for your community, articles about consciousness, or simply holding space in a positive way for someone going through a hard time.

* Love yourself and be of service to others AFTER you have healed yourself and have learned to love yourself as an aspect of Source. If you feel "ascension burnout" and "ascension symptoms'', you should take a break from service to others until you are at a balanced place full of self-love.
* Watch your actions, reactions, thoughts and words. We are creating our own reality. Our words, thoughts, actions, and imagination are way more powerful than we realize. Being cognizant of where our energy is "leaking" will starve the dark ones who rely on our negative energy.

* Focus and intention - To auto correct what has been created, we can focus on what we do want while existing in the now, in a place of balance and peace within ourselves. Join groups in meditation, drumming, singing, or chanting with common goals. There is power in numbers.
* Envision a world of prosperity and abundance without money.
* Envision a world of peace where there are no more wars, no more fighting. Lay down the sword - give up the fight to always be right. Rather than protesting against what you do not want, show what you are for.
* Envision an Earth that is pristine and beautiful, untouched and unspoiled.
* Envision an education system that teaches children who they are and why they are here.
* Envision all of your superhuman abilities - Age regression or rejuvenation and regeneration, telepathy, etc.. Imagine what you would be like at your "perfected" age of choice.
* Envision a council of human elected elders working in the best interest for humanity as a new type of government (until we feel that we don't need governing).

* Manifestation - Remove blocks, contracts, and limiting beliefs that keep you in lack of what you need to comfortably survive and receive healing.
* Imagine a magical world, one where colors are vibrant and we remember how to manifest and un-manifest from the "background" or Source energy. Being connected to a planet and lifting the veil of illusion allows for a clear connection to Source manifestation.
* Imagine being able to visit loved ones who have passed on and freely traveling to other planets, galaxies, and universes.

* Find the balance in light and dark.
* Stand in your sovereignty as a fractal of Source. Sever contracts that are not in your highest and best interest.
* Healing - Everything is energy. Heal through energy work, detox, asking for help from our higher self and star family support system. Clear energetic blocks from present and parallel lifetimes and neutralize implants.

* Release relationships that are no longer working for you.
* Recognize repeating patterns by acknowledging the issue and letting go of limiting beliefs and fear.
* Intent to activate, rearrange, and heal your DNA. Supercharge your water and/or crystals with this task.

* Continue to raise your vibration. Match your frequency to the highest possible outcome, meditation, grounding and earthing, laughing, less dense foods. No fluoride from water or the dentist.
* Connect and merge with your higher self, be the higher self-frequency embodies. Your higher self always has a part of itself outside of the matrix and has wisdom from parallel lifetimes to offer.
* Go within. Find your own truth, learn to use the body's cues, communicate with your body. You have all the answers you need within. Part of your "work" is figuring out how to do this and what it means for you.
* Be ready to release illusions, 3D, and material things that weigh you down.

*Dying or dropping the body - Some people will not choose to bring their body to the next dimension. These people will receive necessary healing on the other side and can choose to help humanity as a guide, or they can simply return "home."

Calendar of Events and Special Offerings

February 2:
GROUNDHOG DAY!
Will we have an early Spring? or not....?
February 3:
MUSICAL CELEBRATION WITH LAURA ENFIELD!
Dr. Laura Enfield is a singer at heart. Inspired to take lessons she has found her inner voice and is always happy to sing-a-long or sing alone. Today she will be accompanied by Norman Tiedemann on guitar, singing some familiar songs that will surely get your toes tappin' and your heart singing!
February 10:
SUZANNE HOLLAND - VOCALIST!
Suzanne has been blind all her life. Her passion for singing was ignited when first listening to street singers in Copehagen. She then learned Leonard Cohen songs from July Collins and Joan Baez recordings while working for the South African army. Today Suzanne will bless us with her extraordinary loving presence and beautiful voice.
February 17:
NO CHURCH SERVICE!
Our community is on a spiritual retreat enjoying Joshua Tree National Park.
February 24:
NATIVE AMERICAN DRUMMING ENSEMBLE.
Our drumming circle is a spiritual
tool for unity where we empower each other in the act of celebrating community and life through rhythm and music. Bring an instrument and share your rhythmic spirit! the drum's sound has the power to move our spiritual bodies, hearts and minds closer together to a sense of oneness with all that is.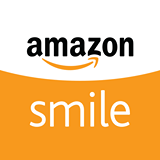 As you help the economy with your Amazon purchase, you may also help The Rodan Foundation by shopping from smile.amazon.com. Under the 'search' area, you'll see the word 'supporting' and a description of a chosen charity. Hover over the name and you'll see a 'change' option listed next to it. Click 'change,' search for The Rodan Foundation, and choose us as your charity. We will receive 0.5% of the price of all your eligible smile.amazon purchases!
Our Community Love Offertory for February Supports LifeMoves.


LifeMoves is the primary provider of housing and services for homeless children and adults in San Mateo County, and opportunities for families and individuals to re-establish self-sufficiency and to return to permanent homes of their own.