The Rodan Foundation's Publication for the Metaphysical Church of Enlightenment, July 2018
In 1981, Reverend Clarke Carraway founded The Rodan Foundation with the intention of creating a powerful, growing community of awakening beings who experience love, peace, prosperity, unity, healing, harmony, and revelation through learning and service. The Rodan Foundation, recognizing the Law of Cause and Effect, expresses gratitude for the many blessings it reaps from the community's experiences.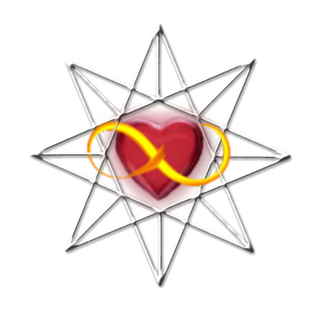 Welcome. Join with us in our dynamic weekly services where we discover our true purpose in an emerging world. Experience the revelation of our collective awakening to the power of love, the wonder of our multi-dimensional capacities, and the joy in reclaiming earth as our home. Sunday mornings provide the opportunity to celebrate life with like-minded beings and experience personal reassurance and empowerment through the spiritual messages of Reverend Carraway's mediumship. We look forward to your participation enhancing our community.
NOW IS THE TIME TO REMEMBER LIFE IS SHORT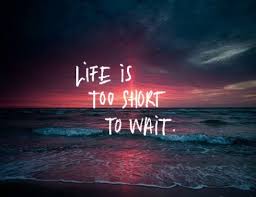 I truly believe 'Life is short'. I know not if I'll live till a ripe old 80 sashaying down the hills of Hong Kong or meet death at 40 and say "Not Today." I really cannot predict my future.

All I know is that I want to live like there's no tomorrow, love like there's no end and do whatever I can do in my best capacity today.
No this blog is not a "Preaching" blog. I'm no Osho or Paulo Coelho or Carl Jung. I am just a normal, imperfect human being sharing my thoughts.

I'm a person who'll buy new shoes and pack the old ones and strut out with the new ones from the shoe shop happily. I'm the one who'll buy a new outfit and not wait for an occasion to wear it. Buy an expensive wallet and even take it to the market with me...not to be ostentatious...no that's not me. I'll buy that big bottle of Nutella even though I know it'll assist in adding some pounds to my body.
But "Kal kisne dekha yaar!" (Who has seen tomorrow?).
Whenever I go back home to Bandra and open my mum's cupboard, I stare at the clothes hanging there. Yes it's exactly 6 months since she's passed away and we don't have the heart to dispose of her clothes yet. I am happy that she wore them all. I am happy that she had that zest for life, to dress up even when she was in pain. Last night I browsed through some photos of mum and I can proudly say, "Wow that beautiful lady was my mother."
Whoever thought a year ago, this person was walking the face of this earth and one year later she is no longer with us.

I guess losing someone you love changes your perspective on life. As this lovely lady always reminded us, "Do not procrastinate. If you want to do something, do it now. Tomorrow may never come."

And I too harp to friends and family 'Life is short...life is short.'
Forgive and forget. Forgive others and forgive yourself too.
No one is perfect. If we all were, I think heaven would be overly overpopulated. The imperfections, the blemishes are sometimes those nuances that make an individual unique.

You love someone, say it, hate someone, say it, miss someone, tell them and don't like something, say it. We can't be politically correct all the time. Misunderstandings, misconceptions, anger, hurt, etc. are all a part of life. We must ask ourselves, "If I had a few hours to live, would all this matter?"
No...no...no. Would you waste your time on the negative or prioritize the positives? Spend time with people you love, do things that you enjoy and make you happy.

I sure do or at least I can, I am trying to. I am trying to be a better version of me.

Calendar of Events and Special Offerings

July 1:
NATIVE AMERICAN DRUMMING ENSEMBLE!
Our drumming circle is a spiritual tool for unity where we empower each other in the act of celebrating community and life through rhythm and music. Bring an instrument and share your rhythmic spirit! The Drum's sound has the power to move our spiritual bodies, hearts and minds closer together to a sense of oneness with all that is.
July 8:
MUSICAL CELEBRATION WITH LAURA ENFIELD & NORMAN TIEDEMANN!
What happens when you put a ukulele-playing doctor and a chef guitarist together? Well, we found out in Joshua Tree earlier this year! Some pretty sick musical dishes are created! Come be inspired to cook up something new in your own life!
July 15:
MUSICAL DELIGHT WITH AMITABAN!
Ami tours widely, sharing his inspirational gifts of musical and spiritual insight at New-thought centers, retreats, festivals, and yoga studios throughout the U.S. and into Canada. He is an award winning songwriter who especially loves sharing songs that reconnect people with the peace that lives in all hearts.
July 22:
A PROGRESSIGVE MUSIC TRIO! THE BOYZ ARE BACK IN TOWN!
Musicians Norman Tiedemann, electirc guitar and vocals, Morgan Furrow, drums, and Joe Foster, mouth harp, will bring their Rock & Roll groove and transport us back to the times of great music. Today the boyz welcome a special guest musician.
July 29:
STAN ENG AND DON FULLERTON!
Stan, a talented guitarist and old friend of our community, will be accompanying Don Fullerton, who has a varied background in the entertainment field. Don, a bluegrass musician sings and plays the guitar and harmonica and is a real fan of Neal Young.
TAKUYA HIROTA!
Back in the USA! We are delighted that Takuya will be playing the service, sharing his phenomenal talent with us today.
FOLLOWING THE SERVICE
please join us for refreshments and fellowship.
**NO SERVICES AUGUST 5TH - SEPTEMBER 2ND - ANNUAL SUMMER SABBATICAL.
SERVICES RESUME SEPTEMBER 9TH.**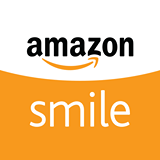 As you help the economy with your Amazon purchase, you may also help The Rodan Foundation by shopping from smile.amazon.com. Under the 'search' area, you'll see the word 'supporting' and a description of a chosen charity. Hover over the name and you'll see a 'change' option listed next to it. Click 'change,' search for The Rodan Foundation, and choose us as your charity. We will receive 0.5% of the price of all your eligible smile.amazon purchases!
Our Community Love Offertory for July Supports CALL Primrose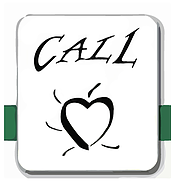 CALL Primrose, a non-profit agency, is located in Burlingame. It is a drop-in site to assist those in need with emergency direct aid: food, rental and utility assistance, emergency financial assistance and a medical loan closet. All services are free and confidential.

By simply asking for the highest wisdom, clarity or advice in a situation, the universe must and shall provide you with the answers - often at times through other people, things you read, lyrics in a song, signs, etc. etc.. the signs are everywhere and often come when we least expect them to, so pay attention.
~ Nikki Sapp, alignedinspiredrichwithlove.com