The Rodan Foundation's Publication for the Metaphysical Church of Enlightenment, June 2019
In 1981, Reverend Clarke Carraway founded The Rodan Foundation with the intention of creating a powerful, growing community of awakening beings who experience love, peace, prosperity, unity, healing, harmony, and revelation through learning and service. The Rodan Foundation, recognizing the Law of Cause and Effect, expresses gratitude for the many blessings it reaps from the community's experiences.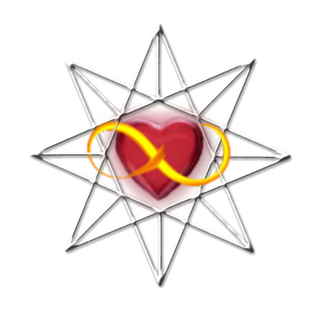 Welcome! Join with us in our dynamic weekly services where we discover our true purpose in an emerging world. Experience the revelation of our collective awakening to the power of love, the wonder of our multi-dimensional capacities, and the joy in reclaiming earth as our home. Sunday mornings provide the opportunity to celebrate life with like-minded beings and experience personal reassurance and empowerment through the spiritual messages of Reverend Carraway's mediumship. We look forward to your participation enhancing our community.
Now is the Time for One Set of Footprints in the Sand
!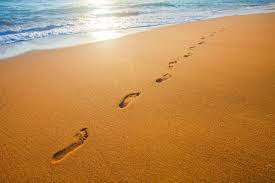 We embarked on this journey together
Yet when we went through the desert
i walked separate from my Higher Self
Higher Self always offered to help
But i was stubborn
i thought i knew best
i thought i saw it all

When i could only see the next sand dune
My Higher Self could see the whole world
But i was too proud to ask for help
It wasn't until i was lost and exhausted
Too tired to go on wandering aimlessly
That i finally said, "I accept your help. I surrender to your vision."

At this moment, my Higher Self lifted me up
And we merged together
Two sets of footprints in the sand
Became one set of footprints in the sand
i became I
No longer separate
Whole
I guided myself to the ocean
Where I jumped in and cleansed my being
Reborn
I learned to play
I learned to love
And I continue my journey
With complete trust
Light-footed
Light-hearted
And at One
A version of the Christian poem, Footprints in the Sand, by Stevie P
Calendar of Events and Special Offerings

June 2:
MEDITATIVE INSPIRATION WITH KEENAN WEBSTER!
Keenan
has
been studying music of the African diaspora for
over twenty years.
His
inspirations come from
being exposed to
the spirituals, gospels, blues, and folk in Nashville, Tennessee. Keenan studied Afro Cuban drums and West African drumming.
Today
he will play the Kora, a West African harp, the highest developed string instrument of Africa.
June 9:
THE TIEDEMANNS!:
Please Come & enjoy the Performing Normans! A father and son singing duet, delivering personalized renditions of uplifting song selections on acoustic and electric stringed instruments.
June 16:
HAPPY FATHER'S DAY! THE SEASON OF US!
(Troubadours of a New Millennium)
is a Heartfelt Musical Duo who play exclusively from a Conscious Loving Space.
Stephanie Greivell performs on the Alto and C Foot Flute.
Bill Stanfield plays all Guitars (6 and 12 – Acoustic and Electric).
Their music incorporates a myriad of musical styles - their Infectious Grooves can't help but stimulate your spirit and touch you at a Deep Soul Level.
June 21:
SUMMER SOLSTICE:
8:54 a.m. PDT.
June 22:
SATURDAY Rummage & Raffle FUNdraiser!
8:00 a.m. to 3:00 p.m. at 1700 S. El Camino Real @ 17th (Borel Estate Building Parking Lot.)
June 23:
MUSICAL DELIGHT WITH STAN ENG AND LEESA WAGNER!
Stan, a talented guitarist and old friend of our community, will be accompanying Leesa Wagner, a singer at Max's Opera Cafe who has a varied background in the entertainment field from MTV to Comedy Central. Together these highly entertaining musicians bring a new energy to their own arrangements of both traditional and modern classics.
June 30:
MUSICAL CELEBRATION WITH LAURA ENFIELD!
A long-time lover of singing along to every song on the radio and holding concerts in her car, Laura has ventured forth to the stage. Taking voice lessons have been instrumental in bringing her here today and she hopes that her inspiration will be inspiring to you.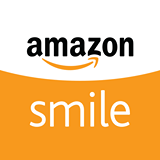 As you help the economy with your Amazon purchase, you may also help The Rodan Foundation by shopping from smile.amazon.com. Under the 'search' area, you'll see the word 'supporting' and a description of a chosen charity. Hover over the name and you'll see a 'change' option listed next to it. Click 'change,' search for The Rodan Foundation, and choose us as your charity. We will receive 0.5% of the price of all your eligible smile.amazon purchases!
Our Community Love Offertory for June Supports CALL PRIMROSE.


LifeMoves is the primary provider of housing and services for homeless children and adults in San Mateo County, and opportunities for families and individuals to re-establish self-sufficiency and to return to permanent homes of their own.