The Rodan Foundation's Publication for the Metaphysical Church of Enlightenment, November 2017
In 1981, Reverend Clarke Carraway founded The Rodan Foundation with the intention of creating a powerful, growing community of awakening beings who experience love, peace, prosperity, unity, healing, harmony, and revelation through learning and service. The Rodan Foundation, recognizing the Law of Cause and Effect, expresses gratitude for the many blessings it reaps from the community's experiences.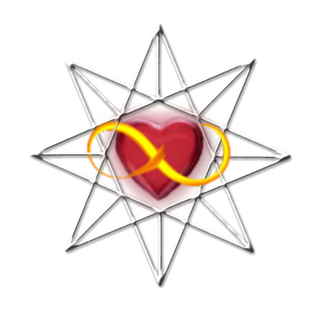 Welcome. Join with us in our dynamic weekly services where we discover our true purpose in an emerging world. Experience the revelation of our collective awakening to the power of love, the wonder of our multi-dimensional capacities, and the joy in reclaiming earth as our home. Sunday mornings provide the opportunity to celebrate life with like-minded beings and experience personal reassurance and empowerment through the spiritual messages of Reverend Carraway's mediumship. We look forward to your participation enhancing our community.
NOW IS THE TIME TO ASK SOME QUESTIONS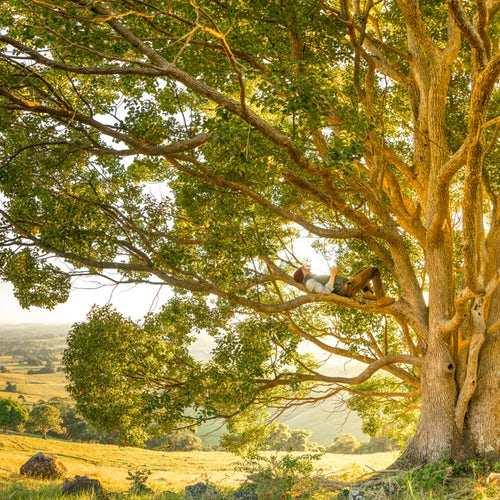 If you came here for answers, you're in the wrong place. Here's a profound realization that 99% of people miss... Questions are far more important than answers. Answers come to us constantly. But answers are responses to questions we're constantly putting out. If you can consciously ask the right questions, the answers you seek will naturally appear. Don't chase answers, ask the right questions and the answers will chase you.
Plus, answers aren't destinations. They actually lead to more questions. And it's in posing the right questions where the true A-HA moments come. Wisdom is not about having the right answers, but in asking the right questions. Here is a list of 33 questions that can potentially spark something within. But this is a start. Meditate on these. Ponder them and allow the knowing within to blossom.
1. Who am I?
2. What am I grateful for?
3. Am I here, in the present moment?
4. What percentage of every day am I present?
5. In what areas of life do I NOT apply the information I have?
6. What excites me?
7. Who inspires me?
8. Exactly how does my favorite song make me feel?
9. Why am I on this planet?
10. What is my purpose?
11. What are my thought patterns?
12. What stories am I telling myself?
13. What beliefs do I cling to?
14. Am I willing to let go of my identity?
15. Do I fear death?
16. What is fear?
17. What is love?
18. Who is the observer of my thoughts?
19. How am I holding myself back?
20. Why am I not where I want to be?
21. What is stopping me from being happy right now?
22. Am I living my truth?
23. How can I get closer to my truth?
24. What are my most fundamental assumptions?
25. Could my most fundamental assumptions be incorrect?
26. How is my internal state affecting my experience of the external world?
27. Am I simultaneously existing in multiple dimensions?
28. Are my perceptions limited to 5 senses?
29. Could there be more than just this three-dimensional reality?
30. What am I not letting myself see?
31. Where am I holding tension?
32. What is my biggest fear?
33. What is underneath my biggest fear?
Now stop reading. Take a few minutes and meditate on these questions. Write some of them down. Let them marinate in your being a bit. Then allow the insights to come pouring through.

Calendar of Events and Special Offerings

November 5:
DAYLIGHT SAVINGS END! TURN CLOCK BACK ONE HOUR!
VIOLIN ENSEMBLE!
Join us as the accomplished students of famed musician and instructor,
Eric Leong, play, "From Banner to Turkey".
Accompanied by Chloe Lai on the piano, the violins of Alex Chen, Anna Feng, Adrian Fry, Stuart Kerr, Reina Kimura, Yuto Kimira, Annika Lin will be taking us to string heaven!
November 12: A PROGRESSIVE MUSIC TRIO! THE BOYZ ARE BACK IN TOWN! Musicians Norman Tiedemann, electric guitar and vocals, Morgan Furrow, drums, and Joe Foster, mouth harp, will bring their Rock & Roll groove and transport us back to the times of great music.
November 19:
SOUND MEDITATION MYSTERY
!
Virtually everything on Earth vibrates. All matter consists of atomic material which is in constant motion. This motion generates frequencies, which then generate sound. The velocity (frequency) of the movement determines the specific sound. Hazrat Khan, the Sufi master stated that: "The knower of the mystery of sound knows the mystery of the whole universe." Designed by Arin Wiscomb and our musical community, this sound meditation has the potential to break up emotional, physiological and spiritual blockages. Join with us as we activate our sound codes and explore the mystery within!
Following the service is our annual HEALING AND THE ARTS HOLIDAY FESTIVAL. Join us for fellowship and refreshments after the service when our Lightworkers share their healing gifts and our community displays their creative expressions, perfect as holiday gifts!
November 23: HAPPY THANKSGIVING!
November 26:
NATIVE AMERICAN ENSEMBLE.
Our drumming circle is a spiritual tool for unity where we empower each other in the act of celebrating community and life through rhythm and music. Bring an instrument & and share your rhythmic spirit! The drum's sound has the power to move our spiritual bodies, hearts and minds closer together to a sense of oneness with all that is.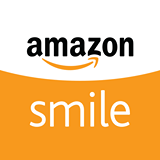 As you help the economy with your Amazon purchase, you may also help The Rodan Foundation by shopping from smile.amazon.com. Under the 'search' area, you'll see the word 'supporting' and a description of a chosen charity. Hover over the name and you'll see a 'change' option listed next to it. Click 'change,' search for The Rodan Foundation, and choose us as your charity. We will receive 0.5% of the price of all your eligible smile.amazon purchases!
Our Community Love Offertory for October Supports Second Harvest Food Bank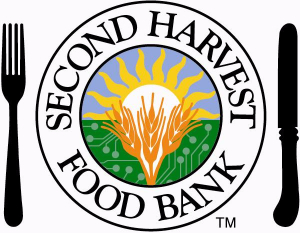 Second Harvest Food Bank of San Mateo County is
the trusted leader dedicated to ending local hunger. Since 1974, 2nd Harvest has become one of the largest food banks in the nation, providing food to more than 1/4 of a million people each month. In 2017 they distributed more than one million pounds of food each week to low-income people in need.