The Rodan Foundation's Publication for the Metaphysical Church of Enlightenment, May 2017
In 1981, Reverend Clarke Carraway founded The Rodan Foundation with the intention of creating a powerful, growing community of awakening beings who experience love, peace, prosperity, unity, healing, harmony, and revelation through learning and service. The Rodan Foundation, recognizing the Law of Cause and Effect, expresses gratitude for the many blessings it reaps from the community's experiences.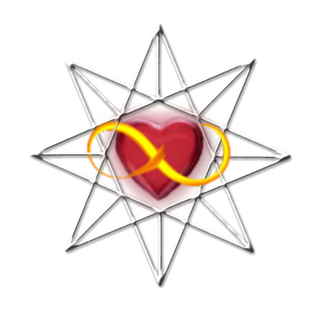 Welcome. Join with us in our dynamic weekly services where we discover our true purpose in an emerging world. Experience the revelation of our collective awakening to the power of love, the wonder of our multi-dimensional capacities, and the joy in reclaiming earth as our home. Sunday mornings provide the opportunity to celebrate life with like-minded beings and experience personal reassurance and empowerment through the spiritual messages of Reverend Carraway's mediumship. we look forward to your participation enhancing our community.
NOW IS THE TIME TO DISCOVER
THE MYSTERY OF INNER EMPTINESS

"Who are you inside? What is your name inside? How old are you inside? Are you male or female inside? When you start deeply looking inside, is anybody there that can be defined and identified? Do you think you are going to meet yourself as somebody you used to be in the outer world? In going inwards will you find someone there waiting for you?

Realizing in deep witnessing that the feeling of "I am somebody in the outer world" starts disappearing on its own. "I am somebody" or ego can exist only in reference to "You are somebody else". Outside, in the worldly dimension, "I am somebody" is confronted with many "You are somebody else." Outside you need your name, your identifications, your achievements, your attachments and your power. But it is used only on the outside...

All your world identifications melt in the journey inside. Inside you are nameless. Inside you are egoless. By falling into the inside endless emptiness, is there any ground to land on? Are there any objects to cling to? "You are somebody else" is not present inside, that is why "I am somebody" starts melting.
Then the fear of losing something you have always been accustomed to lean on arises. This fear arises because your personality imposed by society starts disappearing in this inward odyssey. If you have always been running from yourself, but not towards yourself, how will you know the amazing feeling of being individual? If you identify yourself only with personality, then at the moment of deepening awareness, when your ego disappears, you start feeling this fear. If for your whole life you have been associating yourself only with your ego, then the disappearance of it creates great tension.
Who is the real you? Who are you if the usual associations with something and somebody in the outer world disappear during witnessing? There is certainly no "I am somebody" inside. Watch: what remains and what disappears on its own. The moment the false disappears, the real appears. The real cannot disappear! It has always been alive. It has always been eternal.
Let me say to you: don't worry. The feeling that there is nobody inside is absolutely authentic for the nature of things. Just continue watching that you are still there, but not your ego, not your personality. Realize that in deepening awareness you simply are... In deepening awareness you simply are...

Watch all these arisen things: fear, tension, questions, doubts... Realize a simple fact: who is watching this arisen fear? Who is watching the disappearance of ego? Who is watching this tension? Who is the watcher? Who finds this blissful emptiness inside? Who finds this mysterious nothingness inside?
That's you! You are this watcher. You are this authentic witness. For the first time, you have encountered yourself. Just change your focusing from the outer objects to pure subjectivity. And this jump brings this transformation of fear into the blissfulness of finding yourself.

And in this journey you may find something greater than your ego, than your personality, than your worldly identifications and attachments. It is your true aliveness, your authentic being. Inside you are in the purity of the dancing existence. Inside you are in total silence and relaxation. Inside you are just pure existence. Inside you are pure consciousness. And out of this silence arises the beautiful melody of life. Meditate over this...
By Oleg Moskvine, 365celebrations

Calendar of Events and Special Offerings

May 7: JAZZ ENSEMBLE! Join us as an ensemble from the Aragon High School Jazz Program: Noah Salah on alto saxophone, Melia Zimmerman on bass, and Rauri Delahunt and Trevor Johnson on drums, perform jazz favorites.

May 14: HAPPY MOTHER'S DAY! VIOLIN ENSEMBLE. Today during our service as we celebrate the sacred feminine, violin students of famed Eric Leong will be inspiring us as they play Johann Strauss' 'Blue Danube.'

May 21: STAN ENG AND LEESA WAGNER. Stan, a talented guitarist and old friend of our community, will be accompanying vocalist, Leesa Wagner, who has a varied background in the entertainment field, from MTV to Comedy Central, is currently a singer at Max's Opera Cafe. Together these highly entertaining musicians bring a new energy to their own arrangements of both traditional and modern classics.
May 28:
FIFTH DIMENSION.
Join us for a wonderful opportunity to let go of mental chatter as William Rogg, musician extraordinaire, presents us with the opportunity to uncover the secrets of time through his magical and mysterious original piano composition entitled, 'Discovering.'
May 30:
MEMORIAL DAY.
A day of remembering the men and women who died while serving in the United States Armed Forces. Formerly known as Decoration Day, it originated after the American Civil War to commemorate the Union and Confederate soldiers who died in the Civil War. By the 20th century Memorial Day had been extended to honor all Americans who have died in all wars.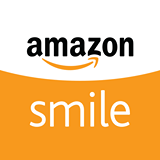 As you help the economy with your Amazon purchase, you may also help The Rodan Foundation by shopping from smile.amazon.com. Under the 'search' area, you'll see the word 'supporting' and a description of a chosen charity. Hover over the name and you'll see a 'change' option listed next to it. Click 'change,' search for The Rodan Foundation, and choose us as your charity. We will receive 0.5% of the price of all your eligible smile.amazon purchases!
Our Community Love Offertory for May Supports CALL Primrose Center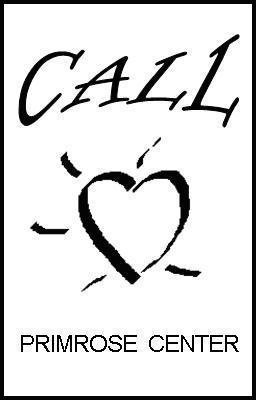 CALL Primrose Center.
A non-profit agency, located in Burlingame. It is a drop-in site to assist those in need with emergency direct aid: food, rental and utility assistance, emergency financial assistance and a medical loan closet. All services are free and confidential.
"If we can find peace within ourselves, within our families and communities,
and heal Mother Earth in small ways, we can create a measurable shift in our world."

- MALLIKA CHOPRA