The Rodan Foundation's Publication for the Metaphysical Church of Enlightenment, July 2020
In 1981, Reverend Clarke Carraway founded The Rodan Foundation with the intention of creating a powerful, growing community of awakening beings who experience love, peace, prosperity, unity, healing, harmony, and revelation through learning and service. The Rodan Foundation, recognizing the Law of Cause and Effect, expresses gratitude for the many blessings it reaps from the community's experiences.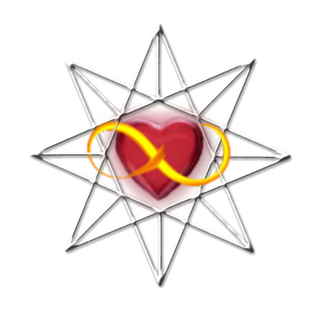 Welcome! Join with us in our dynamic weekly services where we discover our true purpose in an emerging world. Experience the revelation of our collective awakening to the power of love, the wonder of our multi-dimensional capacities, and the joy in reclaiming earth as our home. Sunday mornings provide the opportunity to celebrate life with like-minded beings and experience personal reassurance and empowerment through the spiritual messages of Reverend Carraway's mediumship. We look forward to your participation enhancing our community.
NOW IS THE TIME TO LET YOUR LIFE BE YOUR MESSAGE!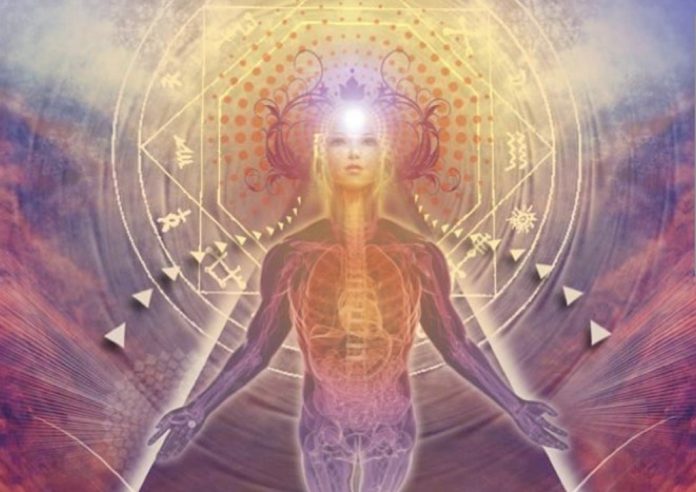 You've heard the saying that actions speak louder than words. Well, in terms of how the process of
conscious creation
works within the three-dimensional framework of Reality, we create using thoughts, words, and actions. Everything that exists first started as a thought. Whether they were human thoughts or beyond, all began as a single intention.
Next, a thought gets built upon and given more energy and structure by using words. Sound and vibration are considered to be the basis of everything. It's not just the Abrahamic, Hindu, Buddhist, and Jain texts that speak about sound creating form. Cymatics has proven that to be the case. While words cast spells onto the fabric of reality, they are not the end of the reality creation process.
Actions are the most apparent exercise of creation. It is what solidifies an initial thought and word. If this component is not a part of the trinity of reality creation, it will be an incomplete creation, at least the way we humans create.
If we want to be walking examples of a virtuous, conscious, and evolved human being, we have to reflect that in all that we think, say, and do. At least, as best as we can.
There are many out there who think they're "woke" or "conscious" yet are really cavalier and careless with the way they think, speak, and act. Being 'milquetoast woke' is the most unappealing state, since people will look at you as being either hypocritical or a fraud. This is especially true for people who talk a good talk, but whose actions are not aligned with their message. Their lives are not a reflection of what they are saying or preaching.
So, you want to be conscious and tell others what they should be doing? You should demonstrate a conscious lifestyle, with what you consume and engage with (food, entertainment, friends, products, activities, etc.)
Whatever you may think about Gandhi (he had his faults), he once said something incredibly powerful that resonates to this day: be the change you wish to see in the world.
Turn the lens of awareness inward to shine a light on yourself. Look to see how you can better yourself. Identify the times when what you are thinking, saying, and doing are not lining up perfectly. Where is there discordance? Where is there disharmony?
You want to avoid cognitive dissonance, as that will always generate an underlying anxiety within you. You will have an intuitive feeling that something is chaotic within you. You are not letting your life be your message.
Of course, I'm not saying this is easy, since it requires a great deal of self-awareness all the time. That can be challenging when we are so caught up in the logistics and administrative things we need to do to keep our lives going within the hyper-fast and complex societal matrix. However, what's important is to have the intention to be fully aligned between our thoughts, words, and actions.
What can help is to identify one major area in which your life is not your message. Hone in on that and work towards bringing that into harmony with the conscious lifestyle you aspire to and what you say you live by. Then, move onto another area, followed by another.
Conscious evolution isn't a continuously-smooth ride up a mountain. It's a roller coaster. Sometimes we take a few steps back, and that's OK. What's key is to have the will, determination, and intention of always evolving into a better version of ourselves. Soon enough your life will be your message and you will experience total harmony. -Shiftis.com

Calendar of Events and Special Offerings

July 5: NATIVE AMERICAN DRUMMING ENSEMBLE. Our drumming circle is a spiritual tool for unity where we empower each other in the act of celebrating community and life through rhythm and music. Bring an instrument and share your rhythmic spirit! The drum's sound has the power to move our spiritual bodies, hearts and minds closer together to a sense of oneness with all that is.
July 12:
A POTPOURRI OF CHANTING, TONING AND SONG!
Led by Norman Tiedemann, join our congregational chanting, 'Pure Awareness, I am, Om,' accompanied by Arin Wiscomb playing the singing bowls. Following the chanting we are blessed by the other worldly toning of Jonathan Staggers and Norman, and finishing with an original piece with Jonathan on the digeridoo, Norman on the ukulele, and joined by guest drummer, Shirley.
July 19: MEDITATIVE DELIGHT WITH KEENAN WEBSTER. Keenan has studied music of the African diaspora for over twenty years. His inspirations come from the spirituals, gospels, blues, and folk in Nashville. Today he will play the Kora, a West African harp, the highest developed string instrument of Africa.

July 26: QUESTIONS AND ANSWERS WITH DR. FOSTER: Rev. Carraway channels his Primary teacher today, Dr. Robert Foster, who will field questions from the congregation. mUSICAL DELIGHT WITH STAN ENG AND LEESA WAGNER. Stan, a talented guitarist and old friend of our community, will be accompanying Leesa Wagner, who has a varied background in the entertainment field from MTV to Comedy Central, is currently a singer at Max's Opera Cafe. Together these highly entertaining musicians bring new energy to their own arrangements of both traditional and modern classics. Following the service please join us for refreshments and fellowship.

NO SERVICES AUG 2ND–SEPT 6TH – ANNUAL SUMMER SABBATICAL
SERVICES RESUME SEPT 13TH
Our Community Love Offertory for the Month of July

Supports Samaritan House


This month, the Community Love Offertory is dedicated to Samaritan House, who primary mission is to mobilize the resources of the community to help those who are in need. Their dedicated professional staff and volunteers work together to provide food, access to shelter, healthcare, and a broad range of supportive services. They preserve dignity, promote self sufficiency, and provide hope.

One of the many ways you can support us...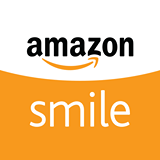 As you help the economy with your Amazon purchase, you may also help The Rodan Foundation by shopping from smile.amazon.com. Under the 'search' area, you'll see the word 'supporting' and a description of a chosen charity. Hover over the name and you'll see a 'change' option listed next to it. Click 'change,' search for The Rodan Foundation, and choose us as your charity. We will receive 0.5% of the price of all your eligible smile.amazon purchases!
You can also visit our support page to make a tax-deductable donation directly to The Rodan Foundation.