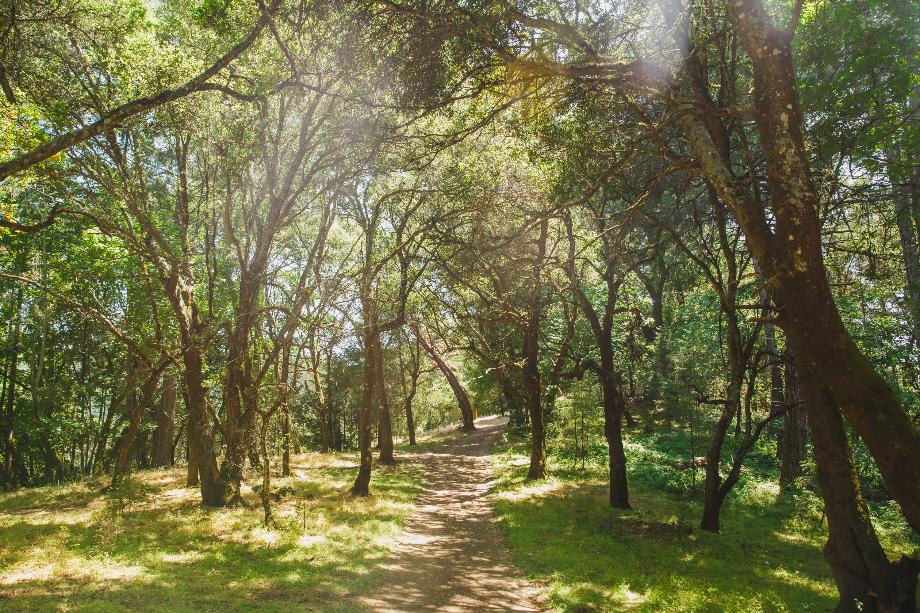 Pathway to the Medicine Wheel Vortex
Evergreen Ranch, 115 acres of pasture, forest and
rainforest
, high in the Napa/Sonoma mountains has become since 1981 The Rodan Foundation's heaven on earth.
Since 1962 before it was 'fashionable' Evergreen Ranch's stewards held fast to the principles of protecting Mother Earth.
While all around the area folks were developing vineyards, Evergreen Ranch's stewards resisted the call for clear cutting forests, realizing how precious their forests of redwoods, oaks, maples, doug firs, madrones and mazanitas were and left the pastures and forests natural for horses and cattle.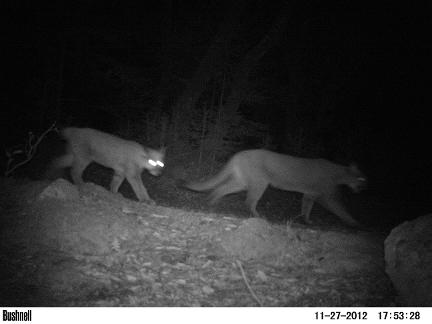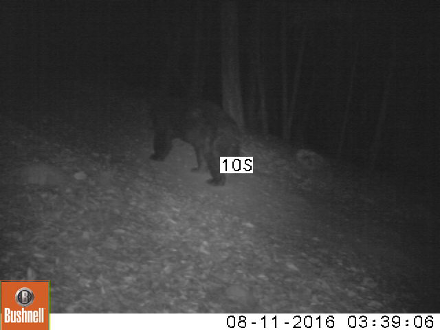 The present generation of stewards have expanded on the original vision, moving towards sustainability with reforestation after SOD fatalities, innovative water conservation methods, fruit tree orchards, chickens, and a thriving herb and vegetable garden. They have broadcast into the ethers that Evergreen Ranch is a haven where all brothers and sisters are safe, hence hosting thriving populations of coyotes, fox, bobcats, deer, skunks, raccoons. rabbits, possums, wild turkeys, and the occasional itinerant mountain lion.

Everyone is thrilled one of the nature cameras, set on 10 seconds video, recorded a black bear walking north on the ridge road very early in the morning of August 11, 2016. This is their first sighting ever.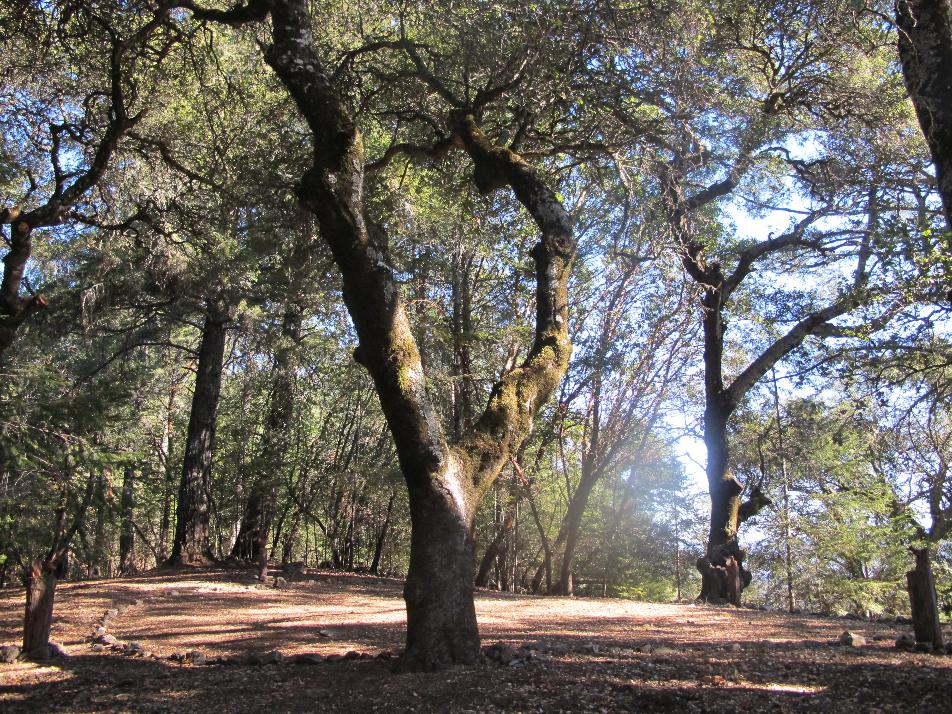 In 1981 led by Spirit, Reverend Carraway located a vortex in a circle of oak trees, which has been used for powerful ceremonies ever since. It is now known as our community Medicine Wheel and welcomes young and old for spirit classes, solstice and equinox ceremonies and drumming circles.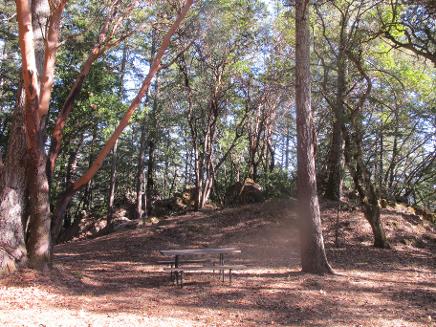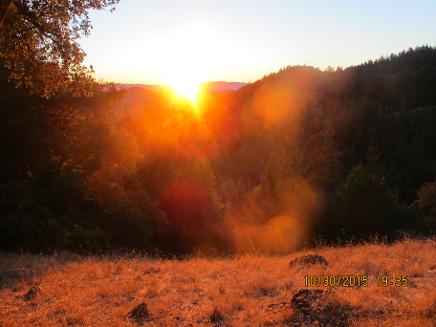 In 2014 Spirit christened Sacred Rocks as the community camping grounds. Formerly in the 1800's these rocks were the site of a trading post between the indigenous peoples and the settlers. Over the years many have been blessed to discover arrowheads and pottery pieces around rock formations on the property. In addition to hosting Spirit-led overnight quests, the adjacent meadow also plays hosts to community parties and receptions.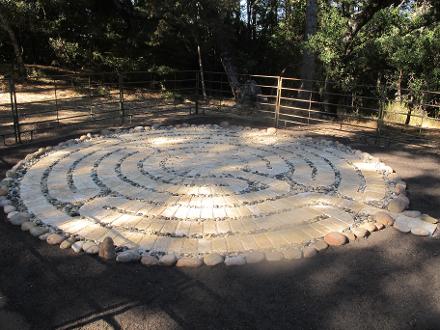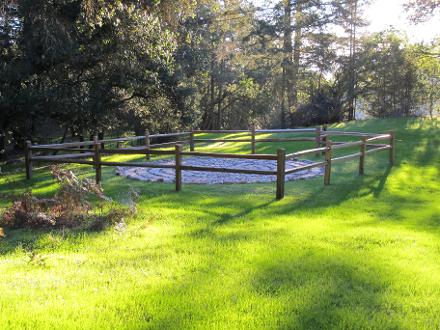 During the 2016 summer sabbatical Reverend Carraway constructed a labyrinth in the meadow, the design reflecting the sacred geometry of the Chartres labyrinth. Our community embraces the awareness that our life is a sacred journey. We are on the path, exactly where we are meant to be right now. The labyrinth, relating to wholeness, is a model of that path, representing a journey to our own center and back again out into the world. Night cameras have revealed others are enjoying it as well!