The Rodan Foundation's Publication for
The Metaphysical Church of Enlightenment
October 2019
"In 1981, Reverend Clarke Carraway founded The Rodan Foundation with the intention of creating a powerful, growing community of awakening beings who experience love, peace, prosperity, unity, healing, harmony, and revelation through learning and service. The Rodan Foundation, recognizing the Law of Cause and Effect, expresses gratitude to for the many blessings it reaps from the community's experiences." Since 1981 The Rodan Foundation members have enjoyed scrumptious dinners and church service foodie events. In 2012, the Food Babes published The Rodan Foundation's first cookbook, Happy Bellies, Happy hearts.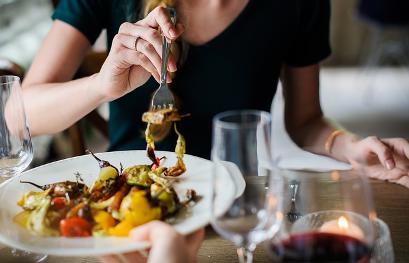 Welcome!

This quarterly publication of Food Works! includes healthy recipes, food making tips, and interesting foodie articles. If you have a particular recipe you would love to see or would like ideas on how to use certain foods, let us know and we will see what we can cook up. ~ The Food Babes of The Rodan Foundation: Patty, Noel, Cecilia, Gina, Judee, & Laura

5 Fall Foods with Mental Health Benefits, Pumpkin Included
You might find that fall flavors and smells pack a lot of comfort, calling up memories of mom's baking, trips to the pumpkin patch, or holiday meals shared with family. But the mental health benefits of certain fall foods go beyond the food memories that make you feel good. The nutrients in these five fall foods deliver a solid boost to your mood.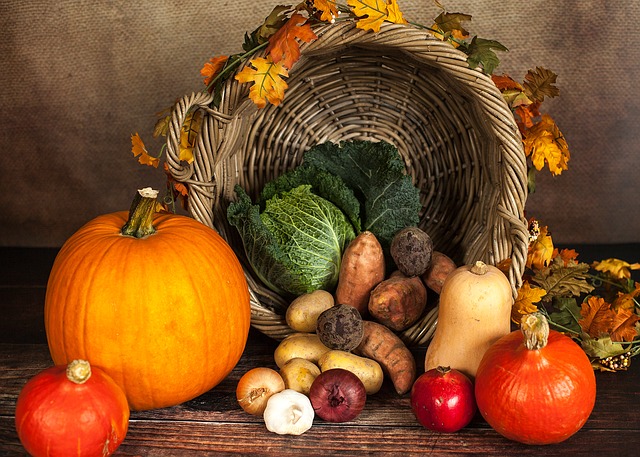 1. Acorn Squash: "I love the fall season because that means it's time for squash," says registered dietitian Jenn Fillen-worth, MS, RD. Acorn squash is a small type of winter squash with a light yet slightly sweet flavor. There are several health benefits to acorn squash and other squashes in general. Acorn squash is one of the most nutrient-dense squash varieties and contains higher amounts of antioxidants. An acorn squash contains magnesium, which is an important nutrient for helping with depression and anxiety. "A recent study shows that increasing magnesium in the diet may lead to a significant decrease in symptoms of depression and anxiety regardless of age or severity of their depression," Fillenworth adds.

2. Apples: Sure, apples are in stores year-round. But they're especially delicious during the apple harvest season, which typically peaks in September and October. Fillenworth says that over the past several years, nutrition research has focused on the effects of apple consumption and its relationship to providing protective neurological benefits. "Since apples have a high phytochemical profile, they are excellent at preventing DNA damage, regulating hormones, and reducing oxidative damage," she explains. "All of these things are directly related to supporting good mental health."
3. Pumpkin: Pumpkin is probably the most popular fall flavor. And it should be, says Fillenworth, especially since it contains minerals that boost brain function. "Pumpkin contains lutein and zeaxanthin — both of these nutrients are excellent at boosting memory recall in both younger and older adults," she explains. Plus, pumpkin seeds are known to help boost your mood, something we can all use this time of the year. They contain the amino acid tryptophan, which we often equate with Thanksgiving turkey. Including tryptophan in your diet helps your brain produce serotonin, a chemical known to boost your mood and give you an overall content feeling.
4. Turmeric: Food as medicine is not a new concept. We've been using various ingredients in recipes for centuries to help cure many ailments. Because of its known healing properties, turmeric is considered a wonder spice for so many health conditions including depression.
5. Cinnamon: Nothing says fall like the smell of cinnamon. Adding this mood-boosting spice to any food or beverage may help stimulate the brain. It also helps balance blood sugar, which contributes to an overall steady mood. Cinnamon adds warmth to the flavor in teas, cider, oatmeal, breads, baked fruit and veggies, and more. (Food Babe tip: tastes great on lamb)
Source: https://www.healthline.com/health/fall-recipes-good-mental-health#1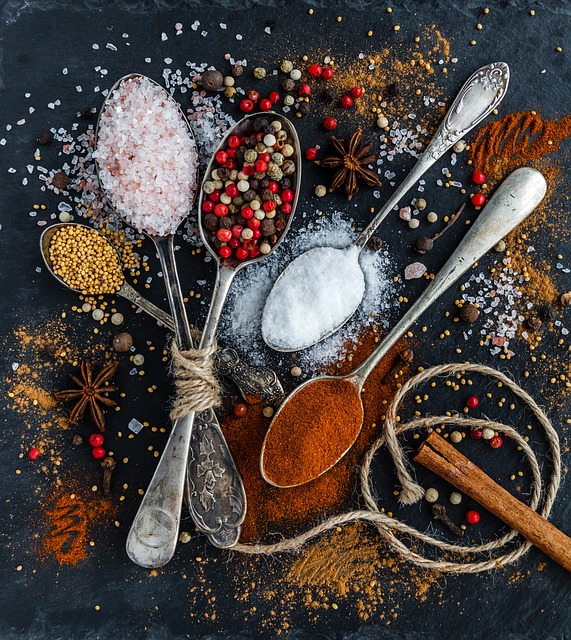 Food Babe Cooking Tip: Any leftover pumpkin, either from a can or roasted is great when used in smoothies!! Just remember to add a dash or two of cinnamon!
DIY Pumpking Spice Blend: Use Pumpkin Pie Spice to flavor your favorite fall pies, breads, cookies, cakes and ice cream. You can also use it to spice up your whipped cream, yogurt, lattes, oatmeal, or roasted fall veggies. Add to your coffee, smoothie, toast, bagel, etc. It is a great spice to have on hand during the chilly fall months. https://thepioneerwoman.com
3 Tablespoons Ground Cinnamon 2 teaspoons Ground Ginger 1-2 teaspoons Nutmeg
1-1/2 teaspoon Ground Allspice 1-1/2 teaspoon Ground Cloves
In a small bowl, whisk the spices until well combined. Store in a small jar or container.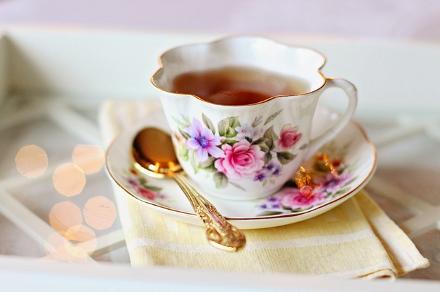 Turmeric Tea
(Turmeric tends to stain anything it comes into contact with, so be careful!)
Ingredients:

1/3 cup/ 80 ml good, raw honey 2 1/2 teaspoons dried turmeric
lemon
lots of freshly ground black pepper
D
irections:
Work the turmeric into the honey until it forms a paste. You can keep this on hand, in a jar, for whenever you'd like a cup. For each cup of tea, place a heaping teaspoon of the turmeric paste in the bottom of a mug. Pour hot (but not boiling water) into the mug, and stir well to dissolve the turmeric paste. Add a big squeeze of juice from a lemon, and a good amount of black pepper. Enjoy! Stir now and then as you drink so all the good stuff doesn't settle to the bottom, or top off with more hot water as you drink it. Source: 101 Cookbooks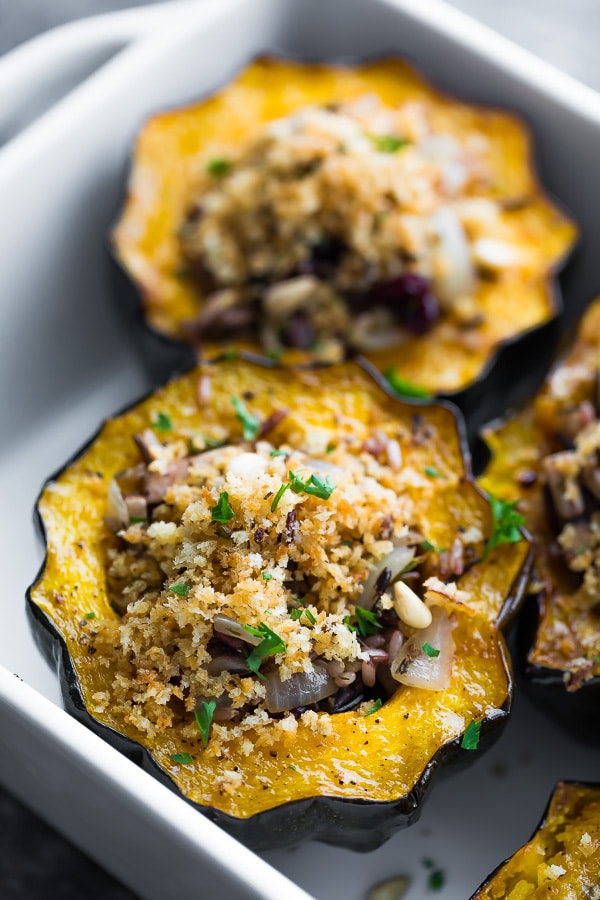 Sausage and Farro Stuffed Acorn Squash

Ingredients:
2 small acorn squash, halved ½ cup pearled farro 1 tbls extra virgin olive oil 1 large onion, chopped 8 ounces Italian sausage (mild or hot) 1 teas dried thyme 1 teas dried oregano ½ teas salt ¼ cup dried apricots, finely chopped 1 large egg 1/2 cup shredded Parmesan cheese
Directions
:
Preheat the oven to 400F.

Halve the squashes from the stem end to the tip and use a spoon to scoop out the seeds and strings.

Place cut side down on the sheet pan and bake for 20 to 30 minutes until the squash is tender when pierced with a knife.

Cool. In a small pot, bring to a boil 2 cups water.

Add the farro, return to a boil, then reduce the heat to low.

Cook, covered, for about 20 minutes, until the farro is tender.

Drain and let cool. In a large sauté pan, add the olive oil and place over medium-high heat.

Add the onion and stir until it starts to sizzle.

Reduce the heat to medium-low and stir occasionally for at least 5 minutes.

When the onion is softened, crumble the sau-sage into the pan.

Raise the heat to medium-high and stir, crumbling the sausage with your spatula.

Add the thyme, oregano and salt and stir until the sausage is cooked through.

Scrape into a large bowl and let cool. Scoop out the squash flesh, leaving about a ¼-inch layer inside the skins so they won't collapse.

Place the squash in a medium bowl and mash with a fork, then transfer to the bowl with the sausage.

Add the cooked farro, apricots, egg and half of the Parmesan cheese.

Mix well. Stuff the squash halves with the sausage mixture..

Place them

on a baking sheet, and top each with the remaining parmesan.

Bake for 30 minutes.

The tops will be golden brown and the filling will be firm when pressed with a fingertip.

Serve hot.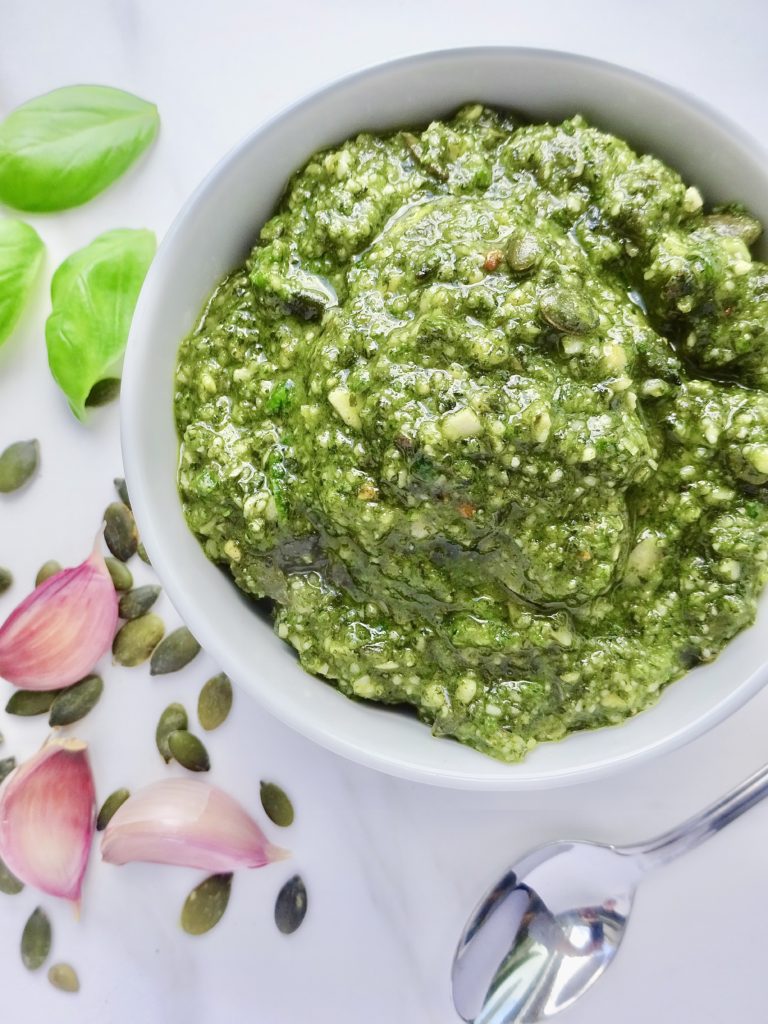 Pumpkin Seed Pesto
This is delicious as a dip for veggies or tossed with pasta! Makes nearly one cup!
Ingredients:
1/2 cup roasted pumpkin seeds, (toast on sheet pan in a 400 degree oven for 5 minutes and let cool)
1 garlic clove minced
2 teaspoons capers
1 tablespoon chopped chives
Leaves from two sprigs of Italian parsley
4 large leaves of basil
1/4 cup freshly squeezed lemon juice 2 Tablespoons extra virgin olive oil 1/3 cup water 1/3 teaspoon coarse salt.
Directions: Combine all the ingredients in a blender and blitz until completely pureed.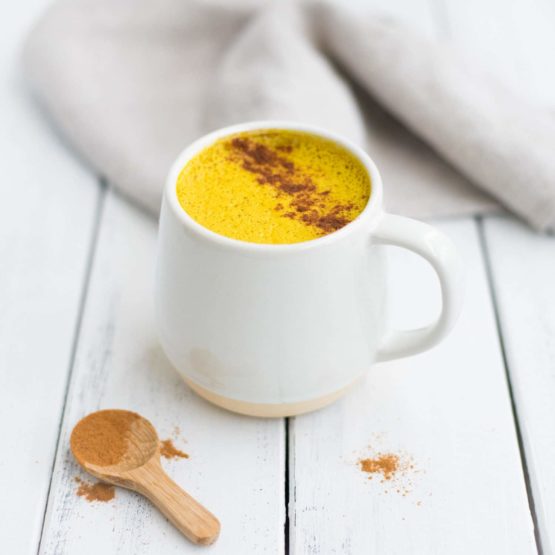 The Anti-Inflammatory Pumpkin Spice Tumeric Latte
Ingredients:
1 1/2 cups of coconut milk 1 tbsp coconut oil
2 tsp pumpkin puree 1–2 tsp turmeric (use less if you want it weaker) 1 tsp pumpkin spice blend 1 tsp honey (optional) 2 scoop collagen (optional) Pinch of extra cinnamon for topping
Directions
:
In a small sauce pan, heat the coconut milk and coconut oil on medium-low heat.Add the spices and pumpkin puree and whisk vigorously until combined and the drink is a bright yellow/orange color. Remove from heat and add in the honey and collagen (if desired) and stir. Top with extra cinnamon and enjoy!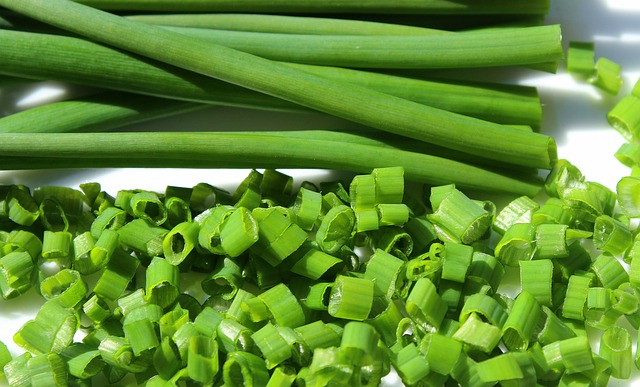 Wondering what to do with those lovely, fragrant chives from Ouroborous Farms?
Snip chives with scissors instead of chopping them, and do not subject them to much cooking, as they are delicate. Instead, use chives in garnishes, salads, egg salad, vegetable stocks, soups, creamy sauces, potato dishes and omelettes, adding the herb to the dish just before serving.
Happy Bellies Happy Hearts (Our Cookbook!)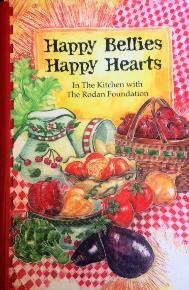 Of course, you would love to have a copy of our wonderful cookbook!

It makes a wonderful gift for friends and family, too. All proceeds from cookbook donations support The Rodan Foundation. We always have copies on the community table Sunday mornings at The Metaphysical Church of Enlightenment.
Visit our Food Babes page to get a copy for yourself!