The Rodan Foundation's Publication for The Love Awakening
July 2019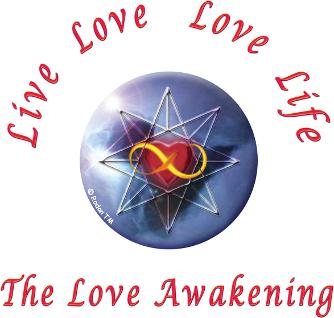 The Love Awakening is an extension of The Rodan Foundation, a spiritual center founded in 1981 by Rev. Clarke Carraway. Through the Metaphysical Church of Enlightenment and ongoing activities, The Rodan Foundation provides uncompromising revelation to fuel awakening beings with love, healing and heart awareness. The Love Awakening offers self-empowerment tools and courses designed to help you awaken and reclaim your personal power through living positive life frequencies. We actively participate in living the power of love by extending volunteer efforts to support the people and environment in our local and greater community.
Our mission is to assist humanity in awakening to the power of love AND lovingly assist humanity in awakening. Our intention is to help others help themselves awaken to who they truly are and to choose to use their powers for the greater good. Our vision is the collective awakening of humanity, bringing forth harmony and unity for all. Join us as we learn and grow in the ways of living love and loving life!
101 Best Louise Hay Affirmations of All Time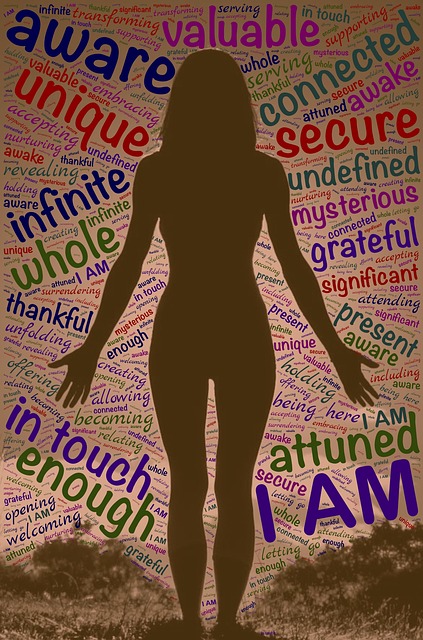 Our beloved friend and Hay House founder Louise Hay transitioned peacefully in her sleep on August 30, 2017 at age 90. Louise was an incredible visionary and advocate. Everyone who had the privilege to meet her, either in person, or through her words, felt her passion for serving others.
"I have come to this planet to learn to love myself more, and to share that love with all those around me," Louise wrote.
As we mourn her passing, we find peace in remembering her message about grief and the dying process in her book Letters to Louise:
"I am at peace with the process of death and grieving. I
give myself time and space to go through this natural,
normal process of life. I am gentle with myself. I allow
myself to work through the grief. I am aware that I can
never lose anyone and that I am never lost. In the
twinkling of an eye, I will connect with the soul again."

Louise Hay dedicated her life to teaching people how to
live a positive and empowered life, often with the aid of
positive statements and beliefs, which she called
affirmations. Louise taught that your point of power is
always in the present moment, where you plant the
mental seeds for creating new experiences.
You're never stuck, for you can choose new thoughts and new ways of thinking. Your future can always be more positive, more loving and more prosperous. Think about how you'd like to live and what you'd like to accomplish as you read affirmations out loud. We hope these positive affirmations by Louise Hay bring you comfort, prosperity, healing, and love in your life as they have in all of ours.

Let's affirm:

Life loves me!
All is well in my world. Everything is working out for my highest good. Out of this situation only good will come. I am safe!
It's only a thought, and a thought can be changed.
The point of power is always in the present moment.
Every thought we think is creating our future.
I am in the process of positive change.
I am comfortable looking in the mirror, saying, "I love you, I really love you."
It is safe to look within.
I forgive myself and set myself free.
As I say yes to life, life says yes to me.
I now go beyond other people's fears and limitations.
I am Divinely guided and protected at all times.
I claim my power and move beyond all limitations.
I trust the process of life.
I am deeply fulfilled by all that I do.
We are all family, and the planet is our home.
As I forgive myself, it becomes easier to forgive others.
I am willing to let go.
Deep at the center of my being is an infinite well of love.
I prosper wherever I turn.
I welcome miracles into my life.
Whatever I need to know is revealed to me at exactly the right time.
I am loved, and I am at peace.
My happy thoughts help create my healthy body.
Life supports me in every possible way.
My day begins and ends with gratitude.
I listen with love to my body's messages.
The past is over.
Only good can come to me.
I am beautiful, and everybody loves me.
Everyone I encounter today has my best interests at heart.
I always work with and for wonderful people. I love my job.
Filling my mind with pleasant thoughts is the quickest road to health.
I am healthy, whole, and complete.
I am at home in my body.
I devote a portion of my time to helping others. It is good for my own health.
I am greeted by love wherever I go.
Wellness is the natural state of my body. I am in perfect health.
I am pain free and totally in sync with life.
I am very thankful for all the love in my life. I find it everywhere.
I know that old, negative patterns no longer limit me. I let them go with ease.
In the infinity of life where I am, all is perfect, whole, and complete.
I trust my intuition. I am willing to listen to that still, small voice within.
I am willing to ask for help when I need it.
I forgive myself for not being perfect.
I honor who I am.
I attract only healthy relationships. I am always treated well.
I do not have to prove myself to anyone.
I come from the loving space of my heart, and I know that love opens all doors.
I am in harmony with nature.
I welcome new ideas.
Today, no person, place, or thing can irritate or annoy me. I choose to be at peace.
I am safe in the Universe and All Life loves and supports me.
I experience love wherever I go.
I am willing to change.
I drink lots of water to cleanse my body and mind.
I choose to see clearly with the eyes of love.
I cross all bridges with joy and ease.
I release all drama from my life.
Loving others is easy when I love and accept myself.
I balance my life between work, rest, and play.
I return to the basics of life: forgiveness, courage, gratitude, love, and humor.
I am in charge, I now take my own power back.
My body appreciates how I take care of it.
I spend time with positive, energetic people.
The more peaceful I am inside, the more peace I have to share with others.
Today is a sacred gift from Life.
I have the courage to live my dreams.
I release all negative thoughts of the past and all worries about the future.
I forgive everyone in my past for all perceived wrongs. I release them with love.
I only speak positively about those in my world. Negativity has no part in my life.
We are all eternal spirit.
I act as if I already have what I want—it's an excellent way to attract happiness in my life.
I enjoy the foods that are best for my body.
My life gets better all the time.
It is safe for me to speak up for myself.
I live in the paradise of my own creation.
Perfect health is my Divine right, and I claim it now.
I release all criticism.
I am on an ever-changing journey.
I am grateful for my healthy body. I love life.
Love flows through my body, healing all dis-ease.
My income is constantly increasing.
My healing is already in process.
There is always more to learn.
I now live in limitless love, light, and joy.
I become more lovable every day.
It is now safe for me to release all of my childhood traumas and move into love.
I deserve all that is good.
I am constantly discovering new ways to improve my health.
Love is all there is!
My life gets more fabulous every day.
Today I am at peace.
Loving others is easy when I love and accept myself.
I have the perfect living space.
I have compassion for all.
I trust the Universe to help me see the good in everything and in everyone.
I love my family members just as they are. I do not try to change anyone.
There is plenty for everyone, and we bless and prosper each other.
I love and approve of myself.
Life is good, and so it is!
We hope that as you say your favorite daily affirmations you will see your life transform in more positive, more uplifting
ways. As Louise famously taught, you can heal your life!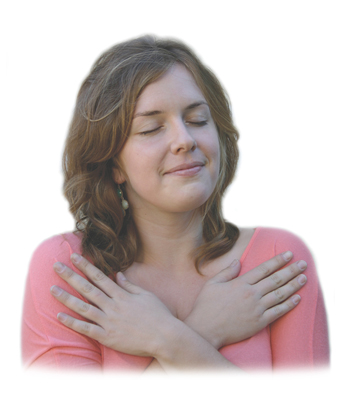 The "I Love Me" MeditationTM
The "I Love Me" Meditation is a simple and profound heart-centered practice of generating your personal frequency of love. It will teach you how to activate your natural capacity to generate and experience love through conscious awareness and conscious choice. This practice helps us to awaken. It encourages personal empowerment, greater self-esteem and self-discovery as we learn practical means of replacing fear and negative frequency with the most powerful force in the universe: Love!
Certified teachers of The Love Awakening host the I Love Me Meditation series throughout the San Francisco Bay Area. Each one hour class is $10 and is to be paid at the time of the session. Please contact MaryAnn Gutoff for more detailed information: (650) 726-2882.
Our Bay Area certified teachers also offer free introductory classes. Contact teachers directly for specific dates, additional days and times, presentations at your location, and follow our Facebook page for updates.
Upcoming July Activities and Volunteer Events!
***The Love Awakening is currently on sabbatical and looks forward to it's Sunday, September 8th Sing & Share ***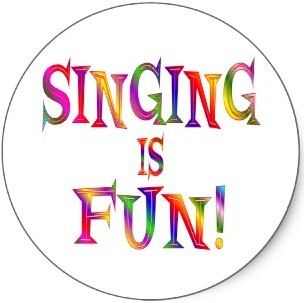 Sunday, July 7th ~ Sing & Share!

2:00 to 3:00 p.m.
1733 California Dr, Burlingame, California
Join with us as we delight and inspire the elders of our community with lively company, silly joke time, and a fun, oldies-but-goodies sing-along with musical accompaniment. Don't sing well? Don't worry! All you need is a heart full of goodness and a smile. Please come live your love with us and experience the blessing. Adults and children of all ages are welcome.
The Embrace of LoveTM

The Embrace of LoveTM is a guided meditation series which uses profound philosophy and gentle guidance to deepen your healing relationship with yourself as you are connected with the empowering presence of acceptance. Listen to a free recording on The Love Awakening's website and discover more about our organization and activities: theloveawakening.org
Also....
Experience a video podcast of Rev. Clarke Carraway's inspired Presentation of Truth.
"Like" The Love Awakening on Facebook and join our community.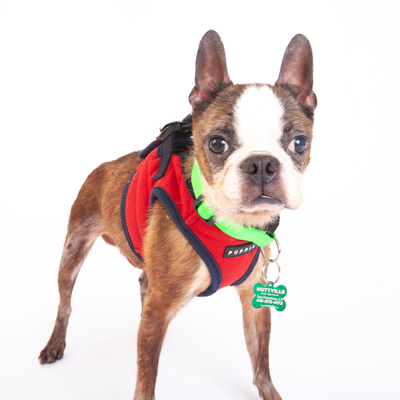 A Loving Companion

"Until one has loved an animal a part of one's soul remains unawakened." ~Anatole France
Each month, The Love Awakening highlights precious animals in need of nurturing, care, and a forever loving home. "Hi! My name is Yaz! Looking for someone to snazz up your life a bit? Here I am! I'm a handsome Boston Terrier with good looks and a super winning personality! I'm about 12 years young and 10lbs. I'm a friendly and playful guy. Let's play games! Watch me carry things around in my mouth – especially toys! In fact, when I arrived at Muttville, I assisted in the introduction process by carrying my own paperwork in my mouth! I enjoys taking walks around the neighborhood as much as I enjoy just hanging out at home resting in a warm lap. And that's not all: I'm super great at sharing; whether it's sharing a nap together or even sharing a slice of pizza! I know that sharing is caring! So, are you willing to add a little bit of snazzy happiness to your life? Ask for me, Yaz! at Muttville Senior Dog Rescue! Or Email adoptions@muttville.org. My ID# is 6635.
" I am neither too little nor too much, and I do not have to prove myself to anyone. " - Louise L. Hay