The Rodan Foundation's Publication for The Love Awakening
July 2018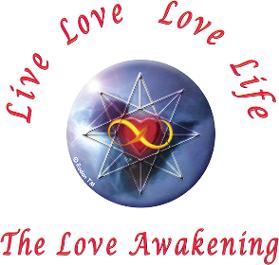 The Love Awakening is an extension of The Rodan Foundation, a spiritual center founded in 1981 by Rev. Clarke Carraway. Through the Metaphysical Church of Enlightenment and ongoing activities, The Rodan Foundation provides uncompromising revelation to fuel awakening beings with love, healing and heart awareness. The Love Awakening offers self-empowerment tools and courses designed to help you awaken and reclaim your personal power through living positive life frequencies. We actively participate in living the power of love by extending volunteer efforts to support the people and environment in our local and greater community.
Our mission is to assist humanity in awakening to the power of love AND lovingly assist humanity in awakening. Our intention is to help others help themselves awaken to who they truly are and to choose to use their powers for the greater good. Our vision is the collective awakening of humanity, bringing forth harmony and unity for all. Join us as we learn and grow in the ways of living love and loving life!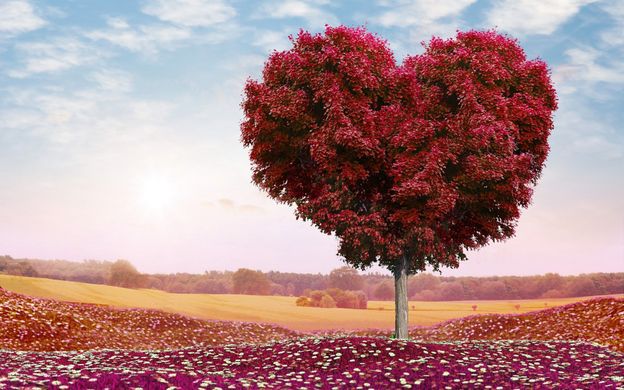 At first glance looking around our world today, one can assume that there is little sense of peace or love. Yet, when we look just beyond the appearances we can see a much greater potential unfolding. It is true that many are acting from a place of fear and doubt which includes greed, lust, guilt, anger, self-righteousness and a myriad of other lower ego based actions. However, there are many more who are engaging in peaceful and loving responses. You won't necessarily read about these individuals or see them on TV, rather you will encounter them in your daily journey.
Love and peace are qualities we cultivate through the choices we make. It is up to each of to make this choice of our own accord and equally our opportunity to share this energy from within. No once can do it for us. So if you wish to see how much love and peace is growing on the planet… be that love and peace and you will begin to notice it all around you. In fact, you will become a part of the very process itself and others will come to know you for this energy in action. Peace is not a static state as many may think. In reality, it is a very dynamic energy that moves in where strife and chaos attempt to control and tempers these situations so that all can be balanced naturally. Love is the same way. When we choose to love unconditionally, we bring the highest potential into every situation and heal generations of conflict… simply by letting go and loving all involved, including ourselves.
Love: Let's Make it Popular
For so many people, the missing key ingredient to their lives is the simple act of love. Beyond our material possessions, families, relationships, and careers, each of us quietly seeks the feeling and experience of love. As we move about in our daily routines, faced with ever-increasing issues of stress and challenge, fear and doubt, a soft inner voice is beginning to speak to us. This is the voice of deeper truth and reason. There is another way, another path. It is a path paved with the conscious use of love. It is going beyond personal love into the realm of unconditional love. It is the recognition that all life deserves love regardless of its appearance or actions. All life is sacred despite any illusion to the contrary. It is with this recognition that we can affect amazing change in our lives, both personal and global. In fact, right this moment you are affecting life just by your current attitudes, perspectives, thoughts, and feelings. What if you decided to view life with love? Let's make love a choice and let's make it popular by our word, deed and action. Begin with yourself by loving yourself and then share it with everyone and everything around you. Sound simple? It is. Love requires no special talent, skill or knowledge. It is held within each of us every moment. We need only realize it is ever present and available to invoke its gift. When we choose love, we receive and share in the beauty of life itself.
Love, Wisdom, and Power
There are many events around our world that could make even the most hopeful seem to lose hope amidst the increasing appearance of seeming chaos. Yet, these are the very examples where turning to love becomes the most viable and perhaps critical decision we can make this day. Now is the time to embrace the love from our heart and reach out with compassion and kindness – to all. Each year we witness great tragedy with natural phenomena like earthquakes and hurricanes around the world. However, such large-scale events often distract us from the fact that individuals, groups and even entire societies are suffering daily and hourly throughout our great world. Whether by the hands of another or through disease, famine, war, or simple neglect, these conditions are no longer acceptable. It is time for each of us to embrace and accept our selves on all levels and begin to see the reflection of our brothers and sisters in the eyes of every human upon this planet. In one swift action, the playing field is often leveled and instantly we are reminded that rich or poor, intelligent or uneducated, we are all in this adventure together. Why not realize this before tragedy strikes? Collectively we have the resources, technology and ability to change our very reality where everyone has enough food, clothing and shelter and can begin to express their creativity in positive ways. This is a simple choice that requires a selfless understanding of the right use of life. Just as the trees give of their oxygen without request for payment, we can give of our heart and touch another right where we are. These are not issues of money and materialism – they are issues of choice. We have the choice to balance our love, wisdom and power. We have the choice to accept that what is directly in front of us may very well be the most important thing to focus upon right now. If we cannot look in the mirror and see a sparkle in our eye of joy and happiness, it will be virtually impossible to see the world respond as a mirror to our consciousness. If we wish to see a new world filled with peace, love, gratitude and joy, we must fill ourselves first with these qualities and then share them to everyone and everything around us. This is the balance of love, wisdom and power in action. Give it a try and see how you can change the world.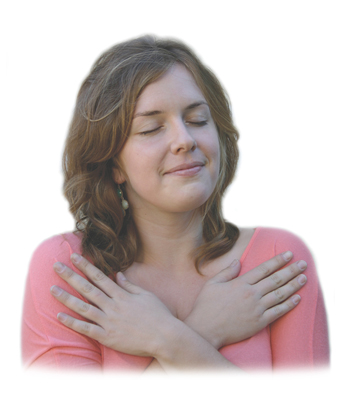 The "I Love Me" MeditationTM
The "I Love Me" Meditation is a simple and profound heart-centered practice of generating your personal frequency of love. It will teach you how to activate your natural capacity to generate and experience love through conscious awareness and conscious choice. This practice helps us to awaken. It encourages personal empowerment, greater self-esteem and self-discovery as we learn practical means of replacing fear and negative frequency with the most powerful force in the universe: Love!
Certified teachers of The Love Awakening host the I Love Me Meditation series throughout the San Francisco Bay Area. Each one hour class is $10 and is to be paid at the time of the session. Please contact MaryAnn Gutoff for more detailed information: (650) 726-2882.
Our Bay Area certified teachers also offer free introductory classes. Contact teachers directly for specific dates, additional days and times, presentations at your location, and follow our Facebook page for updates.
Upcoming July Activities and Volunteer Events!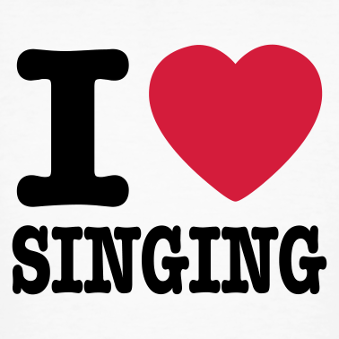 Sunday, July 8 ~ Sing & Share!

2:00 to 3:00 p.m Sunrise Senior Living
1818 Trousdale Drive, Burlingame, California
Join with us as we delight and inspire the elders of our community with lively company, silly joke time, and a fun, oldies-but-goodies sing-along with musical accompaniment. Don't sing well? Don't worry! All you need is a heart full of goodness and a smile. Come live your love with us and experience the blessing. Adults and children of all ages are welcome.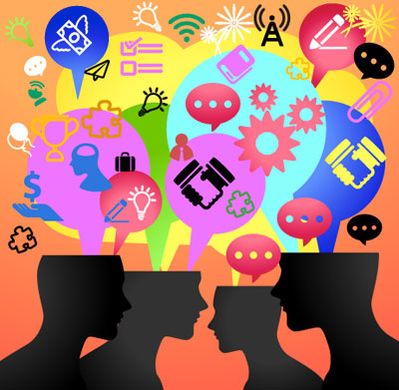 Sunday, July 15 ~ Meeting of the Minds

25 Highland Ave, Burlingame, California
Join Please join us for our first Meeting of the Minds & Hearts! If you are an entrepreneur, business owner, or want to start your own business, you do not want to miss this roundtable discussion! We will touch on the subjects of business, marketing, and ethics with topics such as creating an LLC, business insurance, tax returns, gaining new clients, building your website, and more. This is an opportunity to share knowledge about what is working and what the challenges are so we can better support each other by strengthening our businesses. Please RSVP to Kristen Van Liefde.
The Embrace of AcceptanceTM is a guided meditation series which uses profound philosophy and gentle guidance to deepen your healing relationship with yourself as you are connected with the empowering presence of acceptance. Listen to a free recording on our website and discover more about our organization and activities: theloveawakening.org
Experience a video podcast of Rev. Clarke Carraway's inspired Presentation of Truth.
"Like" The Love Awakening on Facebook and join our community.
A Loving Companion

"Until one has loved an animal a part of one's soul remains unawakened." ~Anatole France
Each month, The Love Awakening highlights precious animals in need of nurturing, care, and a forever loving home. "Hi, my name is Milo. Looking for a best friend for life? Meet a cuddly 14 week-old Bully mix fawn boy who would love to find his own loving home. I have been fostered in a home with kids, cats, and a small Maltese mix dog. I am working on potty training, crate training, and already know how to sit for treats. I enjoy peanut butter and watching Youtube videos of puppies on your phone while I cuddle with you. I am approximately 25 pounds; adopters should be prepared for a 70-pound boy. "Ask for Milo! Please contact Rocket Dog Rescue at (650) 340-7022, email info@rocketdogrescue.org.
"But I give best when I give from that deeper place; when I give simply, freely and generously, sometimes for no particular reason. I give best when I give from my heart."
- Steve Goodier