The Rodan Foundation's Publication for The Love Awakening
December 2018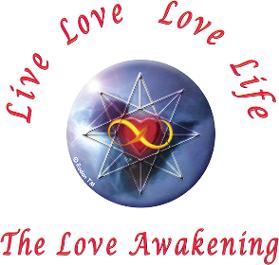 The Love Awakening is an extension of The Rodan Foundation, a spiritual center founded in 1981 by Rev. Clarke Carraway. Through the Metaphysical Church of Enlightenment and ongoing activities, The Rodan Foundation provides uncompromising revelation to fuel awakening beings with love, healing and heart awareness. The Love Awakening offers self-empowerment tools and courses designed to help you awaken and reclaim your personal power through living positive life frequencies. We actively participate in living the power of love by extending volunteer efforts to support the people and environment in our local and greater community.
Our mission is to assist humanity in awakening to the power of love AND lovingly assist humanity in awakening. Our intention is to help others help themselves awaken to who they truly are and to choose to use their powers for the greater good. Our vision is the collective awakening of humanity, bringing forth harmony and unity for all. Join us as we learn and grow in the ways of living love and loving life!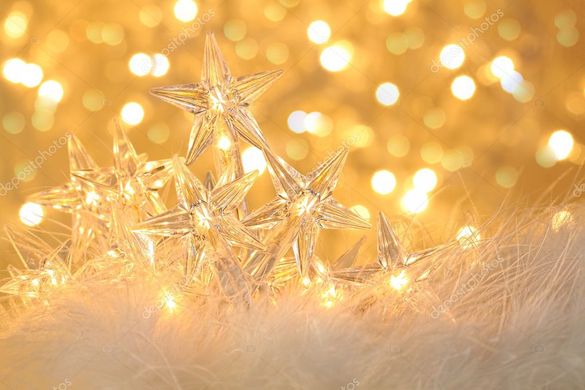 Amid the cacophony of celebration, gifts and rituals of the holiday season lurks underlying stress, obligation and family drama. Want to find a way to remain calm through it all? Mike Robbins shares his ideas on how to shift your focus to what's
really
important.
If you're anything like me you probably have somewhat of a love/hate relationship with the holidays. I love the excitement, parties, decorations, rituals, music, gifts, connections and more. However, even these fun things can wear on me. The stress, drama, consumption, obligation and expense that often come with this time of year are not on my list of favorite things.
I often feel like I'm not doing enough, not on top of my list, and sometimes I worry that I won't get everything done in time to make the people in my life happy. Can you relate?
This year, especially with all that's going on in the economy and the world, what if we each made a commitment to appreciate the holiday season and enjoy the whole experience, regardless of our circumstances or any external pressure we may feel? Appreciating the holiday season, as with anything in life, will make it more enjoyable and much less stressful.
Instead of rushing around in a high state of anxiety about crossing every item off our never-ending to-do list, we could choose another way—one that will make this holiday season enjoyable, fun and peaceful.
Here are a few things we can remember this holiday season to make us feel more fulfilled and less overwhelmed:
1)
Take Responsibility for Your Experience.
It's important to remember that stress we experience during the holiday season does not come from the holidays, but from ourselves. We're the creators of our own experience—remembering this, and living our lives from this perspective, empowers us. When we stop thinking, speaking and acting as if we're mere victims of holiday madness, we can dramatically enhance our enjoyment and lower our stress.

2)
Remember That You Have a Choice.
We always have a choice about how we engage with anything. This holiday season we can choose to be annoyed by family members, obligations, forced work gatherings, crowds, prices or anything else. Or, we can choose to enjoy the magic of this time of year. We may not always get to choose the people and circumstances around us, but we always have a choice about how we relate to them. Our holiday experience is up to us, as it always is.

3)
Focus on What You Appreciate About the Holidays.
Consciously choose to focus on the things that you appreciate about the holiday season. Tell the truth about this to yourself and to those around you. If at all possible, don't participate in work or family gatherings out of obligation. But regardless of where you are, what you do or whom you are with, make a commitment to appreciate the people around you and the many blessings of this season and in your life right now.

Even when things are challenging, we always have much to be grateful for. At this time of the year, we can take a step back, breathe deeply and experience the gratitude we have for our lives, for the people in them, and for ourselves. If not now, then when?

While there are always things for us to do, gifts to buy, gatherings to attend and much more going on at this time of year, we can choose to enjoy this holiday season as one filled with authentic peace, gratitude, and joy if we're willing to look for, find, and focus on what we appreciate.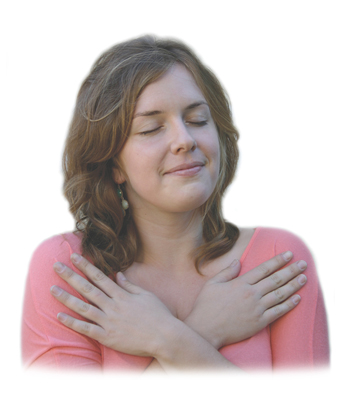 The "I Love Me" MeditationTM
The "I Love Me" Meditation is a simple and profound heart-centered practice of generating your personal frequency of love. It will teach you how to activate your natural capacity to generate and experience love through conscious awareness and conscious choice. This practice helps us to awaken. It encourages personal empowerment, greater self-esteem and self-discovery as we learn practical means of replacing fear and negative frequency with the most powerful force in the universe: Love!
Certified teachers of The Love Awakening host the I Love Me Meditation series throughout the San Francisco Bay Area. Each one hour class is $10 and is to be paid at the time of the session. Please contact MaryAnn Gutoff for more detailed information: (650) 726-2882.
Our Bay Area certified teachers also offer free introductory classes. Contact teachers directly for specific dates, additional days and times, presentations at your location, and follow our Facebook page for updates.
Upcoming December Activities and Volunteer Events!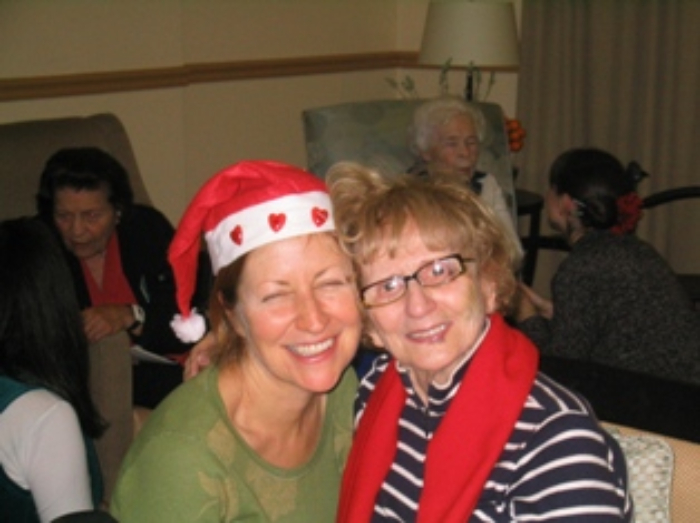 Sunday, November 16 ~ Holiday Sing & Share!

2:00 to 3:00 p.m. Sunrise Senior Living
1818 Trousdale Drive, Burlingame, California
Join with us as we delight and inspire the elders of our
community with lively company, silly joke time, and a fun,
oldies-but-goodies sing-along with musical accompaniment. Don't sing well
? Don't worry! All you
need is a heart full of goodness and a smile. 'Tis the season to come live
your love with us and experience the blessing. Adults and
children of all ages are welcome.
I Love Me Level 3: The Embrace of LoveTM is a guided meditation series which uses profound philosophy and gentle guidance to deepen your healing relationship with yourself as you are connected with the empowering presence of acceptance. Listen to a free recording on our website and discover more about our organization and activities: theloveawakening.org
Experience a video podcast of Rev. Clarke Carraway's inspired Presentation of Truth.
"Like" The Love Awakening on Facebook and join our community.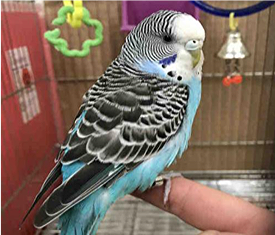 A Loving Companion

"Until one has loved an animal a part of one's soul remains unawakened." ~Anatole France Each month, The Love Awakening highlights precious animals in need of nurturing, care, and a forever loving home. "Bam Bam here! I'm a sweet little budgie looking for a friend and a home to call my own. I am an active birdie that likes to come out of my cage and explore. If you put yummy millet seeds in your hand, I will happily hop on and eat out of it. If you have a resident budgie we may do well together as I enjoy companionship. If not, I can go home as a single bird as long as you're ready to give me lots of love and spoil me. My ID# is A854005. Please contact the Peninsula Humane Society at adopt-inquire@phs-spca.com or (650) 340-7022. Please contact the Peninsula Humane Society.
"Don't let your surroundings or circumstances dictate your disposition. Rise above that which may seem to be keeping you from your dreams. Stay positive, stay focused, stay connected to the power within. "
- Mary-Frances Winters