The Rodan Foundation's Publication for The Love Awakening
September 2017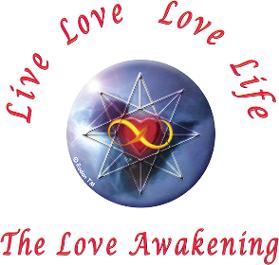 The Love Awakening is an extension of The Rodan Foundation, a spiritual center founded in 1981 by Rev. Clarke Carraway. Through the Metaphysical Church of Enlightenment and ongoing activities, The Rodan Foundation provides uncompromising revelation to fuel awakening beings with love, healing and heart awareness. The Love Awakening offers self-empowerment tools and courses designed to help you awaken and reclaim your personal power through living positive life frequencies. We actively participate in living the power of love by extending volunteer efforts to support the people and environment in our local and greater community.
Our mission is to assist humanity in awakening to the power of love AND lovingly assist humanity in awakening. Our intention is to help others help themselves awaken to who they truly are and to choose to use their powers for the greater good. Our vision is the collective awakening of humanity, bringing forth harmony and unity for all. Join us as we learn and grow in the ways of living love and loving life!
8 Daily Challenges for Cultivating Self-Love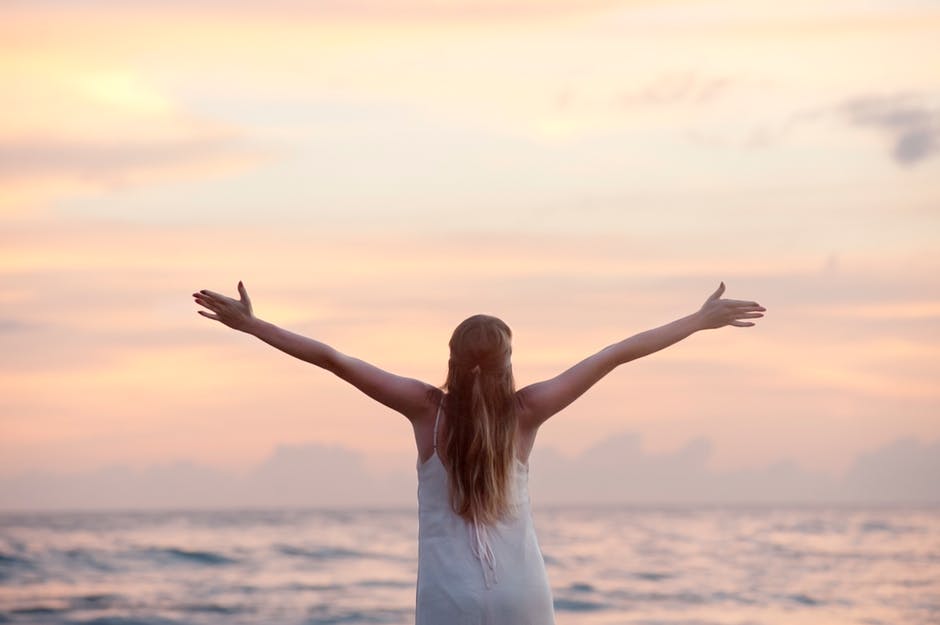 Photo by Austin Schmid on Unsplash
I used to lead a pretty mediocre life—I expected very little from myself, and as a result, I was seldom happy. I had let myself believe that "surviving" was good enough. I didn't need to love my life—or maybe I didn't deserve to. I fell in to a deep depression and I almost didn't make it out. At some point, about a decade ago, I decided something had to change. I'm not sure what the trigger was, but I started wanting to challenge myself. Little by little, I began to lift myself out of the fog I'd been sleepwalking through. Over time, I adopted eight habits that challenged me every day. Since then, my confidence has grown, my curiosity has burgeoned, and I've experienced more happiness than I knew I was capable of feeling. I'm actually living my life now—and it's really fun.
Here are the eight changes I made that helped me revolutionize my life:
1. I meditate every day. One of the biggest game-changers in my life is a Buddhist chanting practice. The daily practice has vastly improved my mood, resilience, and empathy over time. While I saw results immediately, the most profound changes from meditation have appeared over the course of several years. Your daily practice could be meditation, but it could also be yoga, Tai Chi, or reading scripture. Find something that nourishes and centers you and do it, no matter what. It will pay dividends.
2. I exercise three times a week. There's no question at this point of the mental, physical, and emotional benefits of exercise. Even just doing 30 minutes of cardio three times a week can change your life—I'm not even exaggerating. For me, 90 minutes a week of high-intensity interval training focuses my mind and refreshes my body, making me feel ready to take on whatever life throws at me.
3. I read constantly. Read something new and different from what you usually read. Find new author and new topics or genres. Daily reading is how I escape from the mundane and explore a new world. It's also an incredible way to inspire creativity. Everything I read has lead to amazing breakthroughs in other areas of my life.
4. I create healthy, meaningful relationships. The benefits of deep, healthy relationships really can't be overestimated. Friendship has even been shown to extend our life span. Make a daily practice of investing in a meaningful relationship. Talk to that neighbor you always see around the block. Reach out to the quiet colleague at work. A simple "hello!" whenever I see my neighbors has led to nice friendships a more inviting community to live in. Having deep friendships with the same people over decades has increased my happiness, stability, and fulfillment.
5. I live on less. I often thought that I needed a certain amount of money to feel happy- that being able to purchase what I wanted was the key to joy. However, living in a modest apartment in New York City for the past decade, I've really learned the value that comes from a minimalist lifestyle. Having fewer things is actually incredibly freeing. Try it. You'll see.
6. I learn something new every day. Curiosity generates a constant appreciation for life and its mysteries. Sign up for a daily learning email or take a continuing education course in your area. Because I stay curious and open-minded, I'm constantly aware of the beauty around me.
7. I start and end my days with intention. Developing morning and evening routines mean that I get everything I want to do done before bed. When I'm in bed, it's time for winding down, reflecting, or writing down goals for the next day and relaxing before I fall asleep. My morning routine means I wake up at about the same time every morning, chant, and eat a small, energy-boosting breakfast. Developing routines has freed up my mental capacity for more creative pursuits.
8. I give back. For the past decade, I have dedicated myself to educating others about peace and deriving maximum happiness and value from life. Helping others and working towards common goals has lead to a more positive existence and a happier attitude for me each day. I challenge you to find something bigger than yourself to give back to—whether it's a spiritual practice, charity work, or simply reinvesting in your relationships. It makes all the difference in how happy you'll be.
The bottom line? Complacency is the harbinger of emptiness. It leads to stagnation and, eventually, death. If we don't choose to challenge ourselves, we will never reach our true potential. Expect more from yourself each day. Little by little, you'll see what you're truly capable of.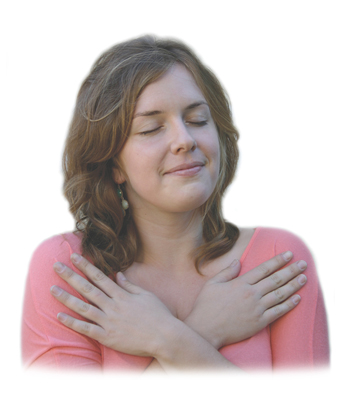 The "I Love Me" MeditationTM
The "I Love Me" Meditation is a simple and profound heart-centered practice of generating your personal frequency of love. It will teach you how to activate your natural capacity to generate and experience love through conscious awareness and conscious choice. This practice helps us to awaken. It encourages personal empowerment, greater self-esteem and self-discovery as we learn practical means of replacing fear and negative frequency with the most powerful force in the universe: Love!
Certified teachers of The Love Awakening host the I Love Me Meditation series throughout the San Francisco Bay Area. Each one hour class is $10 and is to be paid at the time of the session. Please contact MaryAnn Gutoff for more information: (650)726-2882.
Our Bay Area certified teachers also offer free introductory classes. Contact teachers directly for specific dates, additional days and times, presentations at your location, and follow our Facebook page for updates.
Upcoming September Activities and Volunteer Events!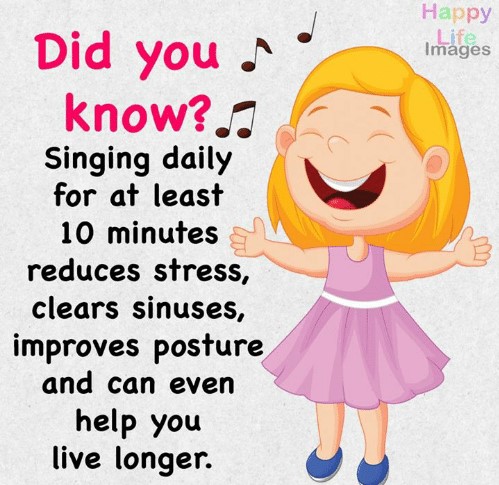 Sunday, September 10th~ Sing & Share!
2:00 to 3:00 p.m. Sunrise Senior Living
955 El Camino Real, San Mateo, California
Join with us as we delight and inspire the elders of our community with lively company, silly joke time, and a fun, oldies-but-goodies sing-along with musical accompaniment. Don't sing well? Don't worry! All you need is a heart full of goodness and a smile. Come live your love with us and experience the blessing. Adults and children of all ages are welcome.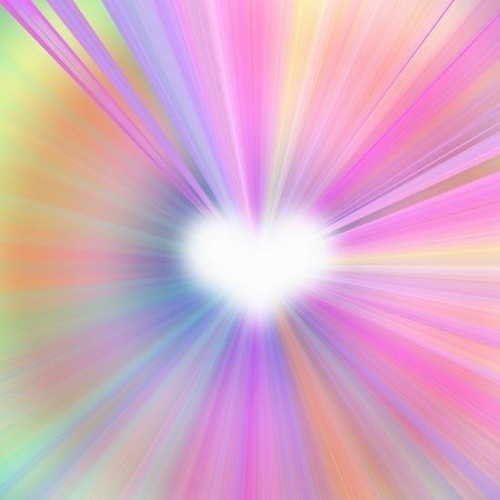 Sunday, September 17th~ "I Love Me" with Lighthouse for the Blind
1:30 to 4:30 p.m. Lighthouse for the Blind
1155 Market Street, San Francisco, California
Teachers of the Love Awakening will present a half-day workshop to Lighthouse for the Blind in San Francisco. Look forward to a unique Self-Esteem Class, presentation of the I Love Me Meditation, and Compassionate Listening!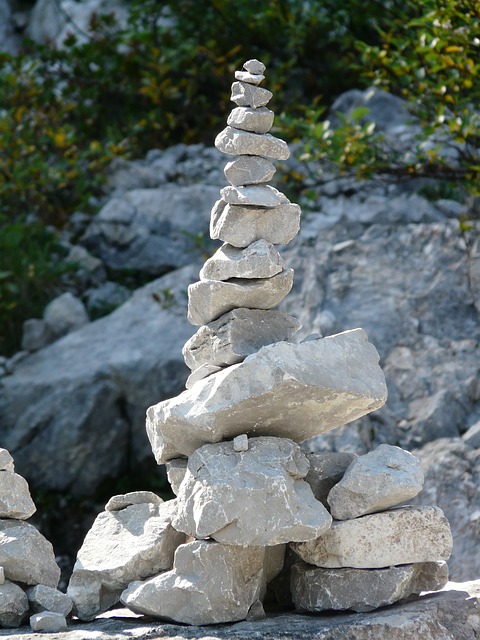 Sunday, September 23rd: Awaken to the Creator

9:00 a.m. to 12:00 p.m. Evergreen Ranch, Napa Valley, California
Humans have been shaping stone for millenia. Whether the stones were used to become points for hunting, blocks for building, or as figures dedicated to ancestors or symbolic contemplation, humanity's relationship to stone continues to hold a potent conversation. This class offers you the opportunity to awaken the creator in you and be intuitively guided into the creative process manifesting through you and the stone.
The Embrace of AcceptanceTM is a four part guided meditation series which uses profound philosophy and gentle guidance to deepen your healing relationship with yourself as you are connected with the empowering presence of acceptance. Listen to a free recording on our website and discover more about our organization and activities: www.theloveawakening.org.
Experience a video podcast of Rev. Clarke Carraway's inspired Presentation of Truth.
"Like" The Love Awakening on Facebook and join our community.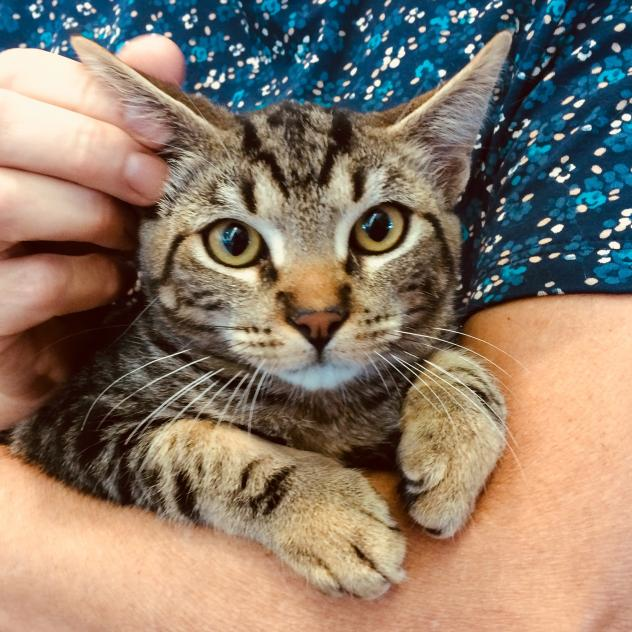 A Loving Companion

"Until one has loved an animal a part of one's soul remains unawakened." ~Anatole France
Each month, The Love Awakening highlights precious animals in need of nurturing, care, and a forever loving home. "Hi, my name is Irwin. I am very sweet and gentle tabby male. I love to be silly and play peek-a-boo. I'm so entertaining, and just look at my face! Am I too cute, or what?"
Ask for Irwin! ID# A826373 Please contact Homeless Cat Network 650-340-7022
"To love oneself is the beginning of a life-long romance"
Oscar Wilde