The Rodan Foundation's Publication for The Love Awakening
July 2017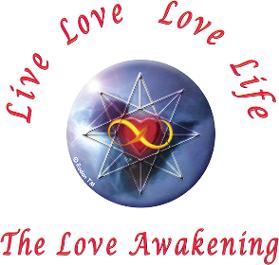 The Love Awakening is an extension of The Rodan Foundation, a spiritual center founded in 1981 by Rev. Clarke Carraway. Through the Metaphysical Church of Enlightenment and ongoing activities, The Rodan Foundation provides uncompromising revelation to fuel awakening beings with love, healing and heart awareness. The Love Awakening offers self-empowerment tools and courses designed to help you awaken and reclaim your personal power through living positive life frequencies. We actively participate in living the power of love by extending volunteer efforts to support the people and environment in our local and greater community.
Our mission is to assist humanity in awakening to the power of love AND lovingly assist humanity in awakening. Our intention is to help others help themselves awaken to who they truly are and to choose to use their powers for the greater good. Our vision is the collective awakening of humanity, bringing forth harmony and unity for all. Join us as we learn and grow in the ways of living love and loving life!
Habits that Encourage Self-Love,
Because You Deserve to Feel Good About Yourself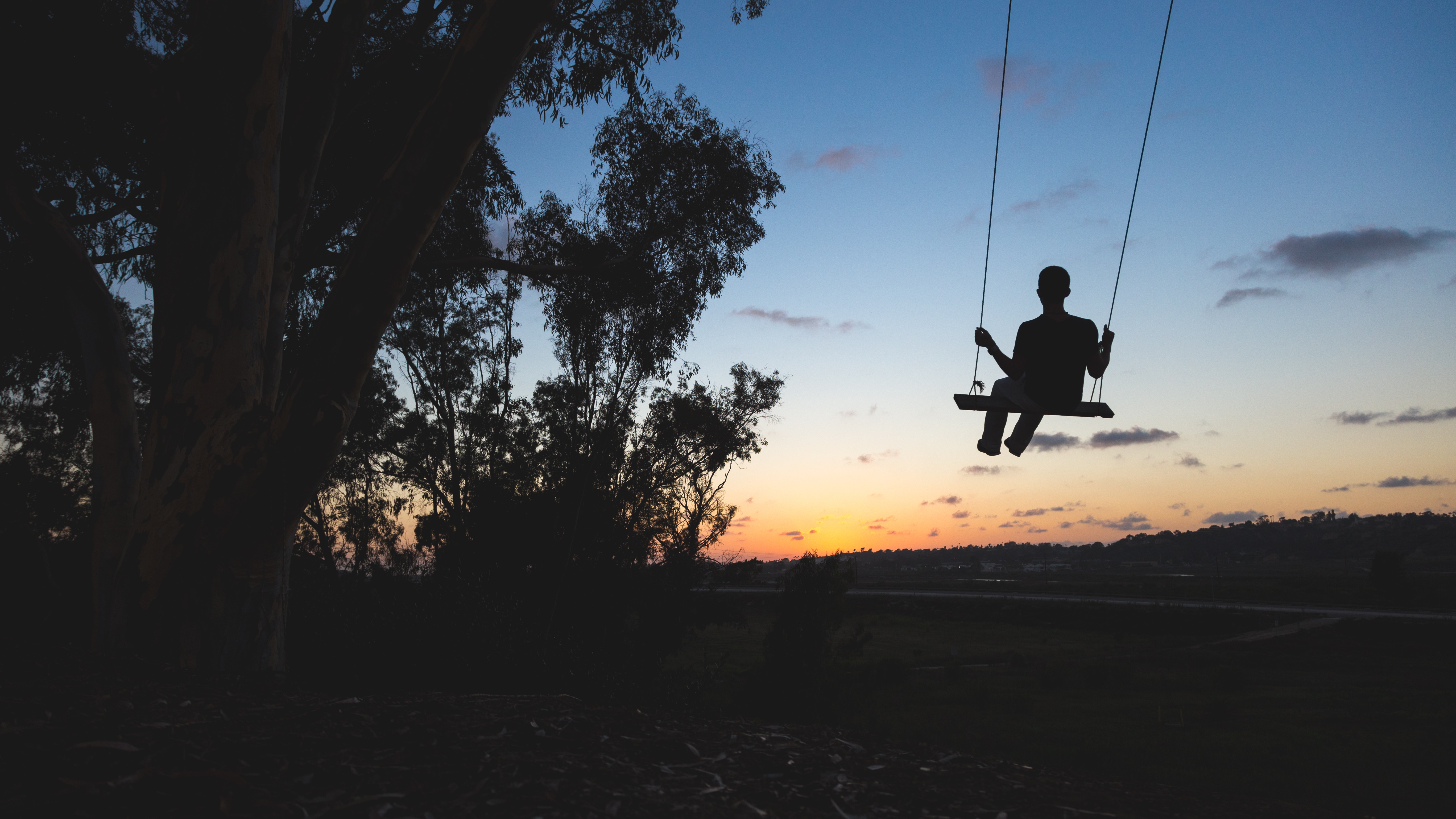 Photo by Austin Schmid on Unsplash
Whether you're holding yourself to unrealistically high standards, or you're spending all your energy focusing on others, it can be easy to fall into a pattern of feeling down on yourself. As part of cultivating a healthy mind and body, we need to start combating those feelings by participating in habits that encourage self-love. Constantly feeling inadequate cannot only wreak havoc on your mental health, but it can affect your relationships, your career, and even your physical body.
Self-love can mean a lot of different things, but it boils down to feeling good about you, even if there are moments when you're disappointed. "Self-love is all about building your self-esteem and self-image," says psychoanalyst Laurie Hollman, Ph.D. "The idea is to use your ideal self as your guide, not expecting to reach it, but to give you direction and a hopeful outlook. We often depend on others for validation, but it's important to have your own internal compass." We all struggle with self-esteem issues here and there, but if you want to have a consistent positive relationship with yourself, you might need to put in a little work to get there. Try adopting these habits that encourage regular self-love.

PRIORITIZING SELF-CARE "Take some time out for yourself each day to do something just for you," says psychotherapist Kristen Martinez. "If you're super busy and don't envision yourself being able to squeeze in a trip to the spa every day, you're overthinking it: you can take 15 minutes to read a chapter of your favorite book with a fresh cup of hot tea, and that is self-care. Whatever you want to do, that is nourishing for your body and soul, do it."
PRACTICING MINDFULNESS Research from Griffith University in Australia found that regularly practicing mindfulness, such as being present in the moment, letting thoughts and emotions enter and leave without reacting to them, and having a non-judgmental attitude help secure self-esteem.
TAKING IT ONE DAY AT A TIME No change happens over night, and the same goes for cultivating your self-worth. "Take each day one at a time, and as you move through it, pat yourself on the back for small and large accomplishments," says Hollman. "Keep in mind that it's not just what you've done or finished, but the process of expressing yourself in these different ways."
ALLOWING YOURSELF FORGIVENESS We all know it, but sometimes we just need to remind ourselves that nobody's perfect. "A deterrent to self-love is holding onto regrets or shame even about mistakes from the past," says Maria Sirois, Psy.D, a clinical psychologist at the The Kripalu Center for Yoga & Health. "Finding a way to forgive yourself for the past while committing to improving your behavior or living more closely to your values will increase self-love."
SURROUNDING YOURSELF WITH POSITIVE PEOPLE "If you are trying to cultivate self-love, it can be extremely difficult to sustain this practice if you're wading through a constant wave of Negative Nancys in your life," says Martinez. "Are your friends open to treating themselves with love, compassion, respect, and dignity? If they are, great! If they're not, try to find others who might be more understanding and can give you more peace of mind when you're around them."
The more you love yourself, the happier you will feel, and the more motivated you will be to accomplish what you want in life.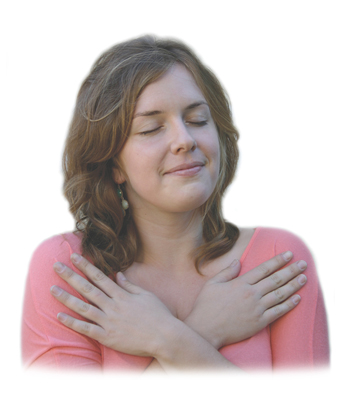 The Embrace of AcceptanceTM
Embark on an exciting journey that brings greater depth to your spiritual journey. Experience genuine intimacy, honest communication and support as resistance drops away. Become more peaceful, more present, and claim the best version of yourself. Find increased loving awareness and compassion for self and others. Face challenges and fear with greater confidence. The power is yours to transform and heal as you are held in the loving embrace of acceptance. The series includes four guided meditation classes containing powerful instruction and philosophy, taught by certified teachers of The Love Awakening in private locations throughout the Bay Area.
Our Bay Area certified teachers also offer free introductory classes. Contact teachers directly for specific dates, additional days and times, presentations at your location, and follow our Facebook page for updates.
Upcoming July Activities and Volunteer Events!
THE "I LOVE ME" MEDITATION™
The "I Love Me" Meditation is a simple and profound heart-centered practice of consciously generating your personal frequency of love. It will teach you how to activate your natural capacity to generate and experience love through conscious awareness and conscious choice. This practice helps us to awaken. It encourages personal empowerment, healing, greater self-esteem and self-discovery as we learn practical means of replacing fear and negative frequencies with the most powerful force in the universe; Love!
The Love Awakening is hosting the I Love Me Meditation series at 25 Highand Ave in Burlingame. Each one hour class is $10 and is to be paid at the time of the session. Please contact MaryAnn Gutoff for registration: (650)726-2882.
"I Love Me" Level Two Meditation Series:
July 2nd : 3:15p.m. Class One: Infinity Symbol & Brow Chakra
July 9th : 3:00p.m. Class Two: Heart & Brow Chakra Activation
July 16th : 3:00p.m. Class Three: Solar Plexus and Brow Chakra Connection
July 23rd : 3:00p.m. Class Four: All Chakra Connection
Certified teachers of The Love Awakening will teach the above classes. Please contact us for more info. Our Bay Area certified teachers also offer free introductory classes.
Contact teachers directly for specific dates, additional days and times, presentations at your location, and follow our Facebook page for updates.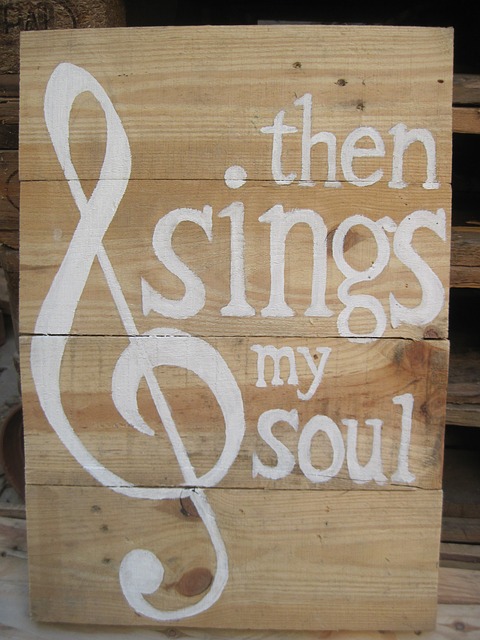 Sunday, July 2nd~ Sing & Share!
2:00 to 3:00 p.m. Atria
250 Myrtle Road, Burlingame, California
Join with us as we delight and inspire the elders of our community with lively company, silly joke time, and a fun, oldies-but-goodies sing-along with musical accompaniment. Don't sing well? Don't worry! All you need is a heart full of goodness and a smile. Come live your love with us and experience the blessing. Adults and children of all ages are welcome.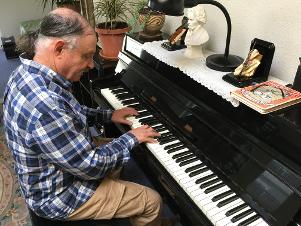 Sunday, July 3rd~ Music with William
3:00 to 4:00 p.m. Sunrise Senior Living
1818 Trousdale Drive, Burlingame, California
William Rogg, seasoned musician and retired music teacher, will bless all in attendance with his many talents and gifted piano performance. All are welcome to come, relax, and enjoy this fabulous musical experience!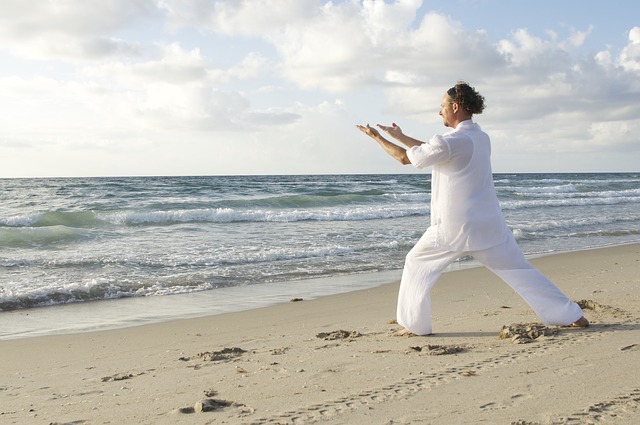 Sunday, July 9th: QiGong as De-stressing with Shanaya Kuusisto

12:00 p.m. to 12:30 p.m. Burlingame Woman's Club, 241 Park Road, Burlingame, CA
Enjoy Qi-Gong wellness tools designed to energize your evolvement as you enhance your physical vitality, emotional tranquility, and the joy of your heart. Become attuned to your oneness with source and the power field of Qi as we practice some simple yet powerfully energizing moves and visualization techniques designed to assist you in de-stressing.
Learn to replace fear and other negative frequencies with the most powerful force in the universe: Love. Listen to free recordings of the "I Love Me" and the Embrace of Acceptance meditations on our website and
discover more about our organization and activities.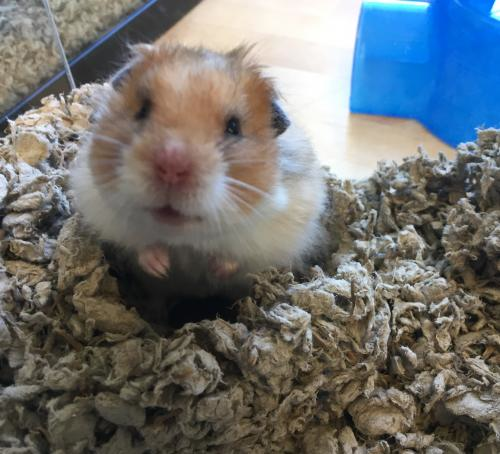 A Loving Companion

"Until one has loved an animal a part of one's soul remains unawakened." ~Anatole France
Each month, The Love Awakening highlights precious animals in need of nurturing, care, and a forever loving home. "Hi, my name is Teddy Ruxpin! I am a very sweet and gentle male hamster. I love to burrow and play peek-a-boo. I'm so entertaining, and just look at my face! Am I too cute or what?
Ask for Teddy Ruxpin! ID# A826373
Please contact Peninsula Humane Society
650-340-7022
"Love yourself first and everything else falls into place"
Lucille Ball