The Rodan Foundation's Publication for The Love Awakening
January 2021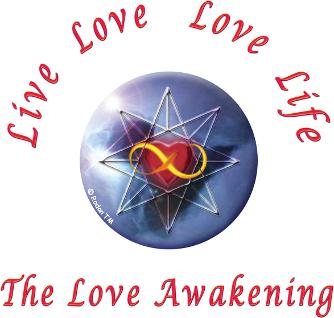 The Love Awakening is an extension of The Rodan Foundation, a spiritual center founded in 1981 by Rev. Clarke Carraway. Through the Metaphysical Church of Enlightenment and ongoing activities, The Rodan Foundation provides uncompromising revelation to fuel awakening beings with love, healing and heart awareness. The Love Awakening offers self-empowerment tools and courses designed to help you awaken and reclaim your personal power through living positive life frequencies. We actively participate in living the power of love by extending volunteer efforts to support the people and environment in our local and greater community.
Our mission is to assist humanity in awakening to the power of love AND lovingly assist humanity in awakening. Our intention is to help others help themselves awaken to who they truly are and to choose to use their powers for the greater good. Our vision is the collective awakening of humanity, bringing forth harmony and unity for all. Join us as we learn and grow in the ways of living love and loving life!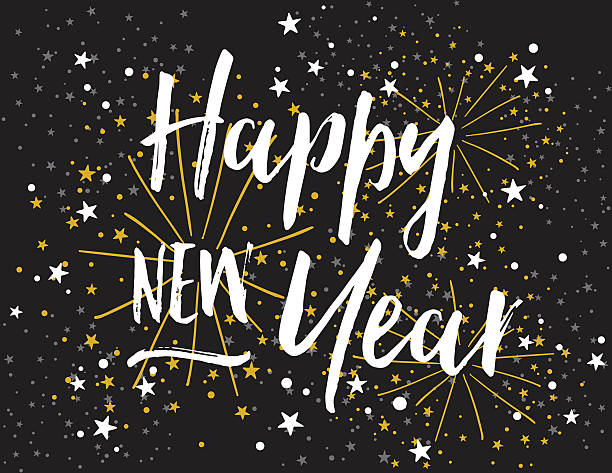 Let's say that you didn't exactly hit it out of the park with your resolutions this year. Let's say that you're getting ready to step up to the plate again. Let's say that you're ready to start over and really make this year a year of action. Whatever action you plan to take first, it's always best to plan accordingly and prepare for the journey ahead. After all, it's not an easy trek. Maintaining good habits and routines over the course of twelve days — let alone twelve months — is a challenge.
I take the time to build up three things to start a year of action during the month of January so that I can really take the twelve months to come to new heights. Rest assured, you can take these things and apply them at any time of the year. But there's no time like the present, so why not explore one of them now and see where it leads you?

1. Connect Better With Your Actions

The first thing I do is find ways to connect better with my actions. This tactic works for actions that I know I really need to work on but struggle with and task that I need to work on but will take a tremendous amount of effort to complete, no matter how driven I am to achieve them.
One of the ways I connect better with my actions is through the use of meaningful contexts and tags. I've written about my use of contexts before, and by keeping them at a minimum I'm able to give them more focus and attention. You need to find variables that will add value to your actions so that they hold more meaning for you. Doing that will put you in a far better position to accomplish them.
I struggle with keeping up the habit of getting enough exercise. I've tried attaching energy levels to the task and other tricks like scheduling the time to complete the task, but that has never been enough. This time around, however, I've scheduled the time to exercise and found a program that speaks to my productive side. I found that through a program called Focus T25. The 25 minute program syncs up nicely with The Pomodoro Technique, which is a technique I use to push through tasks that I'm not necessarily fond of doing but know that I need to do.2 The timing works for me. The technique works for me. As a result, the exercise program has a better chance of sticking for me.
The single best way I've found to make your actions seem more critical to you is to make them more meaningful to you. By using contexts and looking inward, you'll create a better awareness for yourself. And that will lead to a better for yourself too.
2. Turn Things Down So You Can Turn Things Up
Saying no isn't easy, especially when you feel like you have a clean slate and a fresh timetable that is ripe for new opportunities to be explored. But things happen quickly as the days and weeks go by, and when you don't look at the big picture and assess things in a way that will put you in a position to achieve better results — as opposed to more results — then you're doing your work and your life a disservice. That's why you need to get better at turning things down.
My friend Patrick Rhone offered an incredibly wise quote in his book enough:

"Saying no is saying yes to other things."

He's absolutely right. But we all struggle with this. We want to please others. The problem is that when you take on too many things, you can turn the dial up on them all. The quality of every aspect of your life will suffer because you've simply taken on too much.

So evaluate your requests more effectively going forward. Don't be afraid to turn things down because doing so will allow you to turn things up. Quality over quantity is the goal here, and when you turn things down they're no longer something you need to take stock of and can focus on the stock you've agreed to carry.1

3. Be Selective With Your Attention

This goes beyond agreeing to take on certain actions, although this one can inform what actions you will and won't agree to handle. Being selective with your attention means that you decide what to work on and when to work on it, as well as what not to work on at certain times.
Anytime you work on something, you're clearly giving it attention. The question is, however, how much attention are you giving it? If you're not focused as much as possible — ideally 100% — on the task at hand, then something else has your attention. That's not ideal. Some things can't be turned off and might steal your attention form time to time, but others most definitely can be ignored. Email notifications, Facebook updates, and a ringing telephone are all things you can either give attention to or leave alone if you choose. Ultimately, attention boils down to choice. The choices can be made simpler by advanced setup or can be made in the moment.
My Three Words help me with my choices, as they inform me as to what is most important to me on the whole every time I refer to them. Those words were chosen in advance, leading me to make faster and better choices going forward. My heavy-lifting and light-lifting scheduling tactic also makes choosing what to give attention to far easier, nearly to the point of automation. My Idea Calendar (as featured in TimeCrafting) guides my choices as well, allowing me to get unstuck when I'm not sure what to work on because there's an overarching theme to many of my months.
Intention without attention leads nowhere. Much like task and time, you shouldn't forsake one for the other.
A year of action is closer to being realized — when you use as many of the above three ways as starting points as you possibly can. Better still, if you take all three ways and keep them at top of mind throughout the year, you can go beyond just having a year of action…you can have a life of action.
And that's definitely a life worth living.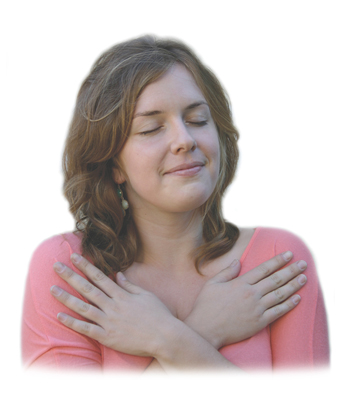 The "I Love Me" MeditationTM
The "I Love Me" Meditation is a simple and profound heart-centered practice of generating your personal frequency of love. It will teach you how to activate your natural capacity to generate and experience love through conscious awareness and conscious choice. This practice helps us to awaken. It encourages personal empowerment, greater self-esteem and self-discovery as we learn practical means of replacing fear and negative frequency with the most powerful force in the universe: Love!
Certified teachers of The Love Awakening host the I Love Me Meditation series throughout the San Francisco Bay Area. Each one hour class is $10 and is to be paid at the time of the session. Please contact MaryAnn Gutoff for more detailed information: (650) 726-2882.
Our Bay Area certified teachers also offer free introductory classes. Contact teachers directly for specific dates, additional days and times, presentations at your location, and follow our Facebook page for updates.
Upcoming January Activities and Volunteer Events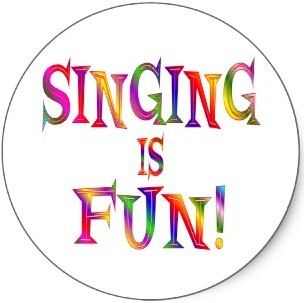 January Sing & Share!

POSTPONED - We look forward to joining together for this wonderful activity as soon as it's safe to do so.

Sunrise San Mateo Living
Join with us as we delight and inspire the elders of our community with lively company, silly joke time, and a fun, oldies-but-goodies sing-along with musical accompaniment. Don't sing well? Don't worry! All you need is a heart full of goodness and a smile. Please come live your love with us! Adults and children of all ages are welcome.
The Embrace of LoveTM

The Embrace of LoveTM is a guided meditation series which uses profound philosophy and gentle guidance to deepen your healing relationship with yourself as you are connected with the empowering presence of acceptance. Listen to a free recording on The Love Awakening's website and discover more about our organization and activities: theloveawakening.org
Also....
Experience a video podcast of Rev. Clarke Carraway's inspired Presentation of Truth.
"Like" The Love Awakening on Facebook and join our community.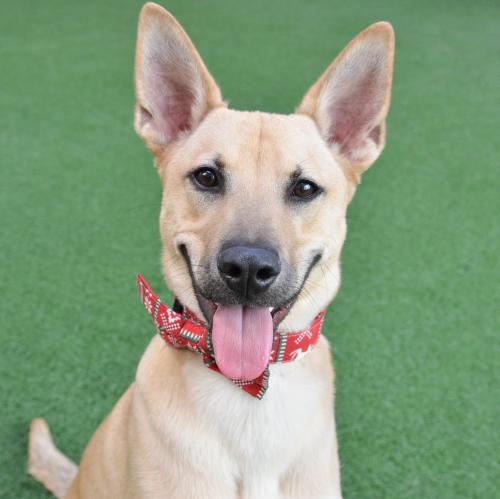 A Loving Companion

"Until one has loved an animal a part of one's soul remains unawakened." ~Anatole France
Each month, The Love Awakening highlights precious animals in need of nurturing, care, and a forever loving home. "Hi! I am Gorgonzola! I'm a 1 year old, neutered male Shepherd mix. I am a fun loving, extremely energetic, young pup! Some have even described me as a super puppy! My superpower is that I can play all day and night! I'm working on my social skills and currently, I'm not very comfortable around other animals. I need to be the only pet in the home. I am required to go to basic obedience classes, which includes an additional cost at the time of adoptions. I'm a young boy with a rowdy play style so I would do best in a home with adults only or one with older teens. If you are super energetic and are ready to train a fun loving boy, then please submit your application today! Call (650) 340-0722 or visit me at Peninsula Humane Society!

"365 new days. 365 new chances."