The Rodan Foundation's Publication for The Love Awakening
September 2021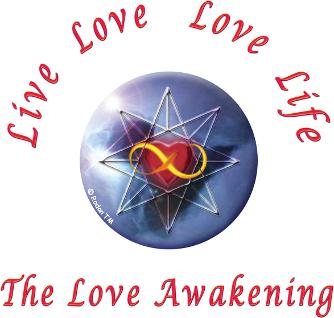 The Love Awakening is an extension of The Rodan Foundation, a spiritual center founded in 1981 by Rev. Clarke Carraway. Through the Metaphysical Church of Enlightenment and ongoing activities, The Rodan Foundation provides uncompromising revelation to fuel awakening beings with love, healing and heart awareness. The Love Awakening offers self-empowerment tools and courses designed to help you awaken and reclaim your personal power through living positive life frequencies. We actively participate in living the power of love by extending volunteer efforts to support the people and environment in our local and greater community.
Our mission is to assist humanity in awakening to the power of love AND lovingly assist humanity in awakening. Our intention is to help others help themselves awaken to who they truly are and to choose to use their powers for the greater good. Our vision is the collective awakening of humanity, bringing forth harmony and unity for all. Join us as we learn and grow in the ways of living love and loving life!
Self-love and What It Means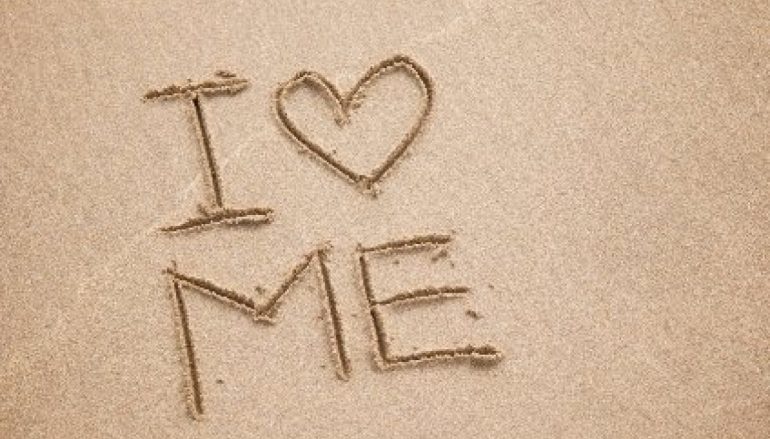 What is self-love?
Before a person is able to practice it, first we need to understand what it means.
Self-love is a state of appreciation for oneself that grows from actions that support our physical, psychological and spiritual growth. Self-love means having a high regard for your own well-being and happiness. Self-love means taking care of your own needs and not sacrificing your well-being to please others. Self-love means not settling for less than you deserve.

Self-love can mean something different for each person because we all have many different ways to take care of ourselves. Figuring out what self-love looks like for you as an individual is an important part of your mental health.
What does self-love mean to you?
For starters, it can mean:
*Talking to and about yourself with love
*Prioritizing yourself
*Giving yourself a break from self-judgement
*Trusting yourself
*Being true to yourself
*Being nice to yourself
*Setting healthy boundaries
*Forgiving yourself when you aren't being true or nice to yourself
For many people, self-love is another way to say self-care. To practice self-care, we often need to go back to the basics and
*Listen to our bodies
*Take breaks from work and move/stretch.
*Put the phone down and connect to yourself or others, or do something creative.
*Eating healthily, but sometimes indulge in your favorite foods.
Self-love means accepting yourself as you are in this very moment for everything that you are. It means accepting your emotions for what they are and putting your physical, emotional and mental well-being first.
How and Why to Practice Self Love
So now we know that self-love motivates you to make healthy choices in life. When you hold yourself in high esteem, you're more likely to choose things that nurture your well-being and serve you well. These things may be in the form of eating healthy, exercising or having healthy relationships.
Ways to practice self-love include:
*Becoming mindful. People who have more self-love tend to know what they think, feel, and want.
*Taking actions based on need rather than want. By staying focused on what you need, you turn away from automatic behavior patterns that get you into trouble, keep you stuck in the past, and lessen self-love.
*Practicing good self-care. You will love yourself more when you take better care of your basic needs. People high in self-love nourish themselves daily through healthy activities, like sound nutrition, exercise, proper sleep, intimacy and healthy social interactions.
*Making room for healthy habits. Start truly caring for yourself by mirroring that in what you eat, how you exercise, and what you spend time doing. Do stuff, not to "get it done" or because you "have to," but because you care about you.
Finally, to practice self-love, start by being kind, patient, gentle and compassionate to yourself, the way you would with someone else that you care about.
- Written by Jeffrey Borenstein, M.D., President & CEO of the Brain & Behavior Research Foundation.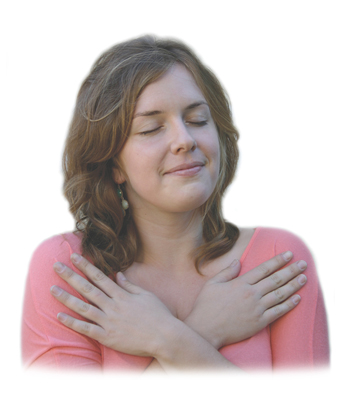 The "I Love Me" MeditationTM
The "I Love Me" Meditation is a simple and profound heart-centered practice of generating your personal frequency of love. It will teach you how to activate your natural capacity to generate and experience love through conscious awareness and conscious choice. This practice helps us to awaken. It encourages personal empowerment, greater self-esteem and self-discovery as we learn practical means of replacing fear and negative frequency with the most powerful force in the universe: Love!
Certified teachers of The Love Awakening host the I Love Me Meditation series throughout the San Francisco Bay Area. Each one hour class is $10 and is to be paid at the time of the session. Please contact MaryAnn Gutoff for more detailed information: (650) 726-2882.
Our Bay Area certified teachers also offer free introductory classes. Contact teachers directly for specific dates, additional days and times, presentations at your location, and follow our Facebook page for updates.
Upcoming September Activities and Volunteer Events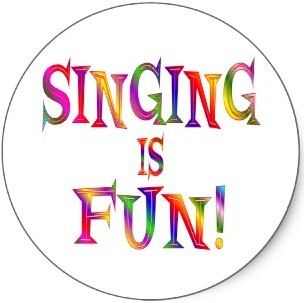 September Sing & Share!

POSTPONED - We look forward to joining together for this wonderful activity as soon as it's safe to do so.

Sunrise San Mateo Living
Join with us as we delight and inspire the elders of our community with lively company, silly joke time, and a fun, oldies-but-goodies sing-along with musical accompaniment. Don't sing well? Don't worry! All you need is a heart full of goodness and a smile. Please come live your love with us! Adults and children of all ages are welcome.
The Embrace of LoveTM

The Embrace of LoveTM is a guided meditation series which uses profound philosophy and gentle guidance to deepen your healing relationship with yourself as you are connected with the empowering presence of acceptance. Listen to a free recording on The Love Awakening's website and discover more about our organization and activities: theloveawakening.org
Also....
Experience a video podcast of Rev. Clarke Carraway's inspired Presentation of Truth.
"Like" The Love Awakening on Facebook and join our community.
"For we are God's handiwork, created in Christ Jesus to do good works, which God prepared in advance for us to do.." Ephesians 2:10
A Loving Companion

"Until one has loved an animal a part of one's soul remains unawakened." ~Anatole France
Each month, The Love Awakening highlights precious animals in need of nurturing, care, and a forever loving home. "Hi! I'm Amina. I'm a beautiful 8 year old, spayed female, domestic short haired kitty. I'm a refined lady that likes to take things slow. I'd prefer my home be peaceful and without young children or animals. I want to be the only lady of your estate. I can be a bit bashful when you first meet me, I may even turn my back on you, but don't be fooled. With some exquisite treats and head pets, I'll be all yours in no time.
Call (650) 340-0722 or visit me at Peninsula Humane Society!