The Rodan Foundation's Publication for The Love Awakening
September 2020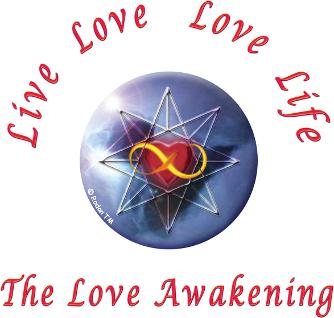 The Love Awakening is an extension of The Rodan Foundation, a spiritual center founded in 1981 by Rev. Clarke Carraway. Through the Metaphysical Church of Enlightenment and ongoing activities, The Rodan Foundation provides uncompromising revelation to fuel awakening beings with love, healing and heart awareness. The Love Awakening offers self-empowerment tools and courses designed to help you awaken and reclaim your personal power through living positive life frequencies. We actively participate in living the power of love by extending volunteer efforts to support the people and environment in our local and greater community.
Our mission is to assist humanity in awakening to the power of love AND lovingly assist humanity in awakening. Our intention is to help others help themselves awaken to who they truly are and to choose to use their powers for the greater good. Our vision is the collective awakening of humanity, bringing forth harmony and unity for all. Join us as we learn and grow in the ways of living love and loving life!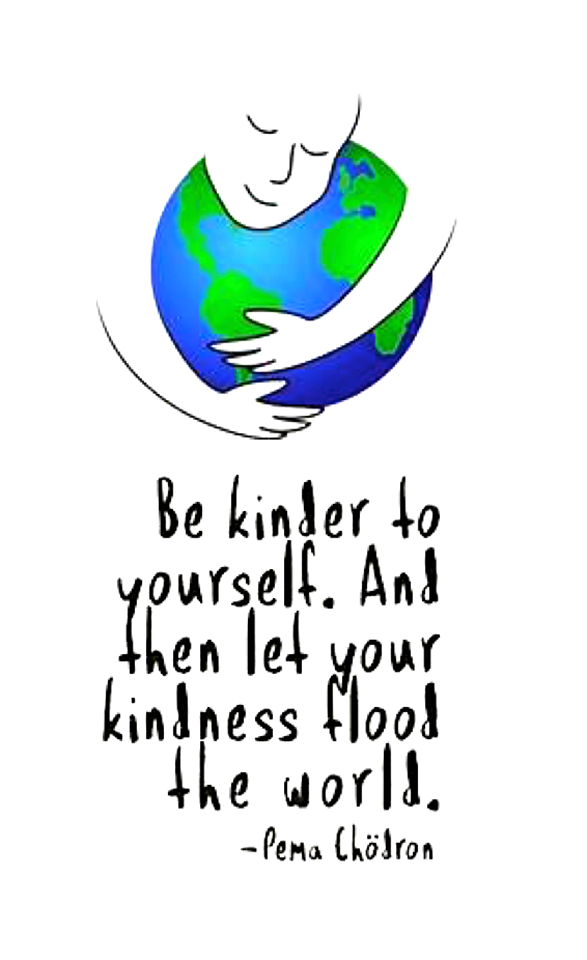 Have you ever been told that you are too hard on yourself? When you receive feedback do you scroll past all the good stuff and focus on the negative or 'constructive' feedback? This was my norm for most of my life, particularly early in my corporate career.
Around 40 years old, I suffered a serious burnout and part of my recovery was to investigate aspects linked to stress. I discovered the field of study known as self-compassion: treating yourself like a kind friend would do.
I've noticed that many women say negative things about themselves quite freely, even to people they have just met. It's much rarer to find someone speaking of their strengths with a sense of pride or speaking about themselves with compassion and forgiveness when they fail.
In addressing the underlying sources of stress and learning how to recover, I discovered that self-compassion has an interesting relationship with stress. I read about the work of Elaine Beaumont who measured stress levels and self-compassion in groups of people like nurses, midwives and psychologists. Her findings revealed that people who have low self-compassion, who are unkind to themselves, have higher stress levels than those who treat themselves with love and kindness.

I also learnt that self-compassion is a skill and something I could work on actively to address my stress. I worked through the written exercises and meditations on Kristin Neff's website. I created kind affirmations for myself to say daily for a few months. I looked myself in the eyes in the mirror and said kind things. I noticed when I was calling myself names and I halted it immediately. I replaced negative statements with things like "everyone messes up sometimes" or "mistakes are allowed."

I can't say I'm anywhere near mastering self-compassion but there has been a shift. I am kinder to myself when I make a mistake or when I fail at something. I'm a lot more patient with myself when I'm learning something new and I cut myself some slack when I'm outside of my comfort zone, in the knowledge that it takes time to develop skills.
As a mother I'm also conscious of the fact that my children emulate my behaviour. They don't do as we say, they do as we do. I've started repeating statements like the ones I say to myself out loud so that my children grow up with those words in their heads instead of calling themselves names like I used to. I'm trying to break the cycle and teach my daughters to love themselves genuinely and to see the beauty in themselves that I see.
There are a lot of great stress management tools out there and I'm all for them. Something like self-compassion is often overlooked and I think it's a really important place to start. I recommend including the skill of self-compassion to any stress management efforts you make and in addition to the hard skills you're building to run your business. It's hard to shine when you're constantly being attacked from within. If you can transform your inner critic into an inner cheerleader, it's much easier to achieve those dreams.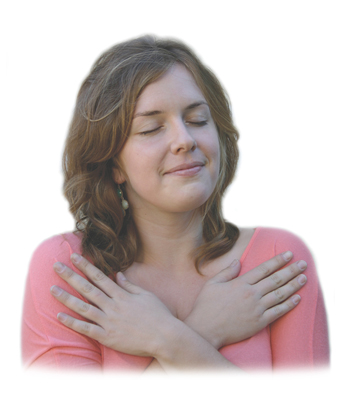 The "I Love Me" MeditationTM
The "I Love Me" Meditation is a simple and profound heart-centered practice of generating your personal frequency of love. It will teach you how to activate your natural capacity to generate and experience love through conscious awareness and conscious choice. This practice helps us to awaken. It encourages personal empowerment, greater self-esteem and self-discovery as we learn practical means of replacing fear and negative frequency with the most powerful force in the universe: Love!
Certified teachers of The Love Awakening host the I Love Me Meditation series throughout the San Francisco Bay Area. Each one hour class is $10 and is to be paid at the time of the session. Please contact MaryAnn Gutoff for more detailed information: (650) 726-2882.
Our Bay Area certified teachers also offer free introductory classes. Contact teachers directly for specific dates, additional days and times, presentations at your location, and follow our Facebook page for updates.
Upcoming September Activities and Volunteer Events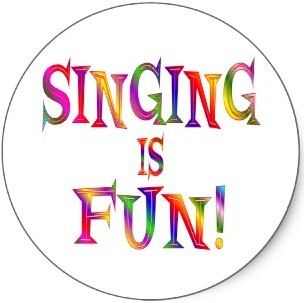 July Sing & Share!

POSTPONED - We look forward to joining together for this wonderful activity as soon as it's safe to do so.

Sunrise San Mateo Living
Join with us as we delight and inspire the elders of our community with lively company, silly joke time, and a fun, oldies-but-goodies sing-along with musical accompaniment. Don't sing well? Don't worry! All you need is a heart full of goodness and a smile. Please come live your love with us! Adults and children of all ages are welcome.
The Embrace of LoveTM

The Embrace of LoveTM is a guided meditation series which uses profound philosophy and gentle guidance to deepen your healing relationship with yourself as you are connected with the empowering presence of acceptance. Listen to a free recording on The Love Awakening's website and discover more about our organization and activities: theloveawakening.org
Also....
Experience a video podcast of Rev. Clarke Carraway's inspired Presentation of Truth.
"Like" The Love Awakening on Facebook and join our community.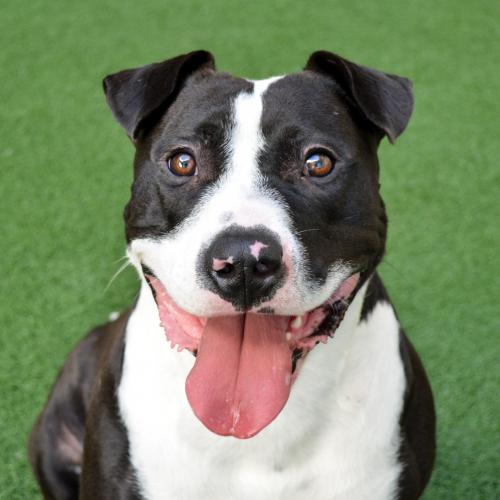 A Loving Companion

"Until one has loved an animal a part of one's soul remains unawakened." ~Anatole France
Each month, The Love Awakening highlights precious animals in need of nurturing, care, and a forever loving home."Hi! I am the mighty Zeus! I am a 1 year old, neutered male, black and white Pit Bull. I may not be very tall but I am still a big guy, weighing in at 72 pounds. I am a happy boy that loves to jump and run! My ideal day would consist of lots of cuddles, walks, playtime, treats and more cuddles! I would do best in a home with large dog experience. Although I am a sweetheart, I need to learn some manners. If you have a dog in the household, I prefer to play with dogs that are not too rowdy. I am still working on having impulse control so I may not be ready to live with a cat just yet. I can't wait to meet everyone in my new family! My ID# is A882167. Ask for Zeus! Call (650) 340-0722 or visit me at Peninsula Humane Society!

"Be the sun
That illuminates the moon
With it's unconditional embrace "
- K.S Tiedemann