The Rodan Foundation's Publication for The Love Awakening
June 2019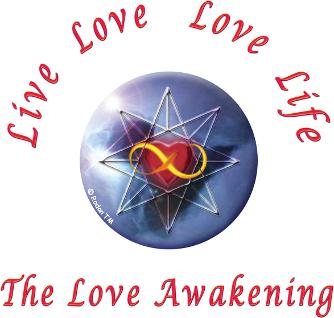 The Love Awakening is an extension of The Rodan Foundation, a spiritual center founded in 1981 by Rev. Clarke Carraway. Through the Metaphysical Church of Enlightenment and ongoing activities, The Rodan Foundation provides uncompromising revelation to fuel awakening beings with love, healing and heart awareness. The Love Awakening offers self-empowerment tools and courses designed to help you awaken and reclaim your personal power through living positive life frequencies. We actively participate in living the power of love by extending volunteer efforts to support the people and environment in our local and greater community.
Our mission is to assist humanity in awakening to the power of love AND lovingly assist humanity in awakening. Our intention is to help others help themselves awaken to who they truly are and to choose to use their powers for the greater good. Our vision is the collective awakening of humanity, bringing forth harmony and unity for all. Join us as we learn and grow in the ways of living love and loving life!
5 Steps to Develop Self-Compassion and Overcome Your Inner Critic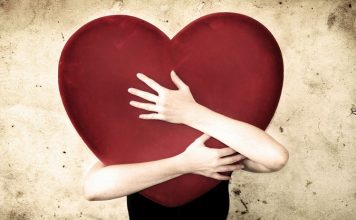 If you were to go on a journey with someone for several decades, how important would the relationship between the two of you be? Wouldn't you make an effort to ensure you got along well? Wouldn't you want to make sure the relationship between the two of you was positive and supportive? The journey of life, the one we're all on right now, isn't so different from that hypothetical journey. Except rather than spending time with another person, our constant companion is the voice inside our heads. But for many of us, the relationship between ourselves and that voice isn't so positive.
"You can search throughout the entire universe for someone who is more deserving of your love and affection than you are yourself, and that person is not to be found anywhere. You yourself, as much as anybody in the entire universe deserve your love and affection."
– Buddha
Self-criticism is a common problem, and not one to be overlooked: the way you talk to yourself plays a vital role in well-being. Luckily, the problem of the harsh self-critic is fixable. This article offers five ways to help you overcome your inner critic by strengthening your self-compassion.
Make Peace With Your Inner Critic
People generally try to hide their shortcomings in order to maintain a positive self-image. With self-compassion, people can actually increase their knowledge and clarity about their own limitations (Neff, 2003). It might seem like that could end in a downward spiral, but self-compassion has been found to be positively correlated with improved mental health and greater life satisfaction. So what can you do to turn our inner critic into a gentle supporter? Traditional cognitive skills training has been found rather ineffective in this area. One 2010 study randomly assigned college freshmen one of three workbooks for depression: traditional cognitive, non-traditional cognitive, and academic skills (Haeffel). The study found that the participants who were high in rumination exhibited significantly greater levels of depression and that the cognitive training worsened rumination among the subjects (Haeffel, 2010). This study shows that rather than working on the cognitive level, the inner critic needs to be tackled in a different way: with self-awareness and understanding.
5 Ways to Practice Self-Compassion
Here are five essential steps to increase your self-compassion using internal and external resources:
Step 1: Practice Forgiveness
Stop punishing yourself for your mistakes. Accept that you are not perfect and be gentle with yourself when you are confronted with your shortcomings. You are valued by your friends and colleagues because of who you are, not because you are faultless. Become aware of times when you derive a sense of self-worth from performance or perfection. Understand that you do not need to be a certain way to be worthy of love. One way to remind yourself that you are worthy, even when you're not performing well, is to put a sticky note near your desk or in your wallet with a message reminding you to be gentle and kind with yourself. "There is no sense in punishing your future for the mistakes of your past. Forgive yourself, grow from it, and then let it go." – Melanie Koulouris
Step 2: Employ a Growth Mindset
At the heart of Carol Dweck's research is the impact of our mindset on wellbeing. She found that whether we have a fixed or growth mindset influences our happiness. Do you view challenges as impossible obstacles or as opportunities to grow? Employing a growth mindset is more helpful. Embrace rather than avoid challenges, persist in finding meaning in them, and don't give up on yourself. When you find you are criticizing yourself and negatively comparing yourself with others, try to find inspiration in their successes and strengths instead of feeling threatened.
Step 3: Express Gratitude
Feeling gratitude is very powerful (Emmons & McCullough, 2003). Rather than wishing for what we do not have, there is strength in appreciating what we do have, right now. You can choose to write a gratitude journal or go for gratitude walks. By focusing on our blessings we employ a gentler inner voice and move the focus away from our shortcomings and outward to the world, with all its beauty.
Step 4: Find the Right Level of Generosity
Raj Raghunathan (2016) has identified three different reciprocity styles: giver, taker, and matcher. Givers are the most generous people, and generosity is a great way of employing compassion. However, givers can be both the most successful and least successful people, as they may fall into a pattern of selfless giving that ignores their own needs.
For generosity to work in favor of your well-being, it cannot be selfless. So, when being generous, make sure you are aware of your own needs before progressing. Then consciously choose the recipient of your generosity, the resources you have available, and your level of energy based on what will support your own well-being. Also, have fun being generous. See the difference you make and do not forget to give back to yourself. Doing good for others makes us happy, but only if it does not reduce our own levels of well-being.
Step 5: Be Mindful
Mindfulness has been found to have a positive impact on self-compassion, as it has a tendency to lessen self-judgment (Kabat-Zinn, 2014). Strive to always be in the moment and to be aware of what is happening right now, without judgment and labeling. Allow what you think or feel to have its moment; don't give it the microphone or hide it in the corner. Allow it to come, and then, without attachment, let it go.
The Take-Home Message
You are worthy of love. So, next time you do not rise to the expectations you have for yourself, take a moment to pause and reassess. Be mindful of the difficult emotions that arise. Forgive yourself and recognize that you are only human. See if you can identify how to do it differently next time. Be grateful for the opportunity you had in the first place and for your persistence to try again. Finally, accept yourself. You are not perfect. And yes, you likely could have done better. But chances are, you did just fine. And often, that's more than enough.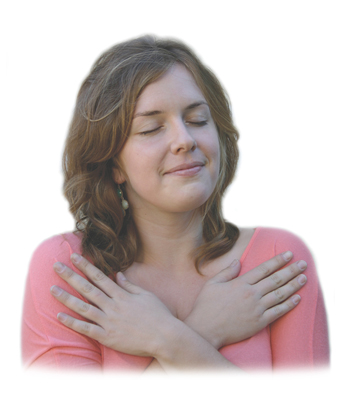 The "I Love Me" MeditationTM
The "I Love Me" Meditation is a simple and profound heart-centered practice of generating your personal frequency of love. It will teach you how to activate your natural capacity to generate and experience love through conscious awareness and conscious choice. This practice helps us to awaken. It encourages personal empowerment, greater self-esteem and self-discovery as we learn practical means of replacing fear and negative frequency with the most powerful force in the universe: Love!
Certified teachers of The Love Awakening host the I Love Me Meditation series throughout the San Francisco Bay Area. Each one hour class is $10 and is to be paid at the time of the session. Please contact MaryAnn Gutoff for more detailed information: (650) 726-2882.
Our Bay Area certified teachers also offer free introductory classes. Contact teachers directly for specific dates, additional days and times, presentations at your location, and follow our Facebook page for updates.
Upcoming June Activities and Volunteer Events!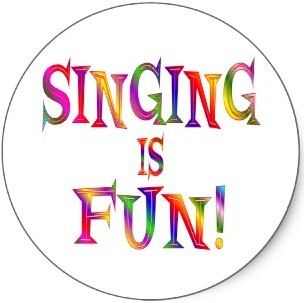 Sunday, June 2 ~ Sing & Share!

2:00 to 3:00 p.m.
1733 California Dr, Burlingame, California
Join with us as we delight and inspire the elders of our community with lively company, silly joke time, and a fun, oldies-but-goodies sing-along with musical accompaniment. Don't sing well? Don't worry! All you need is a heart full of goodness and a smile. Please come live your love with us and experience the blessing. Adults and children of all ages are welcome.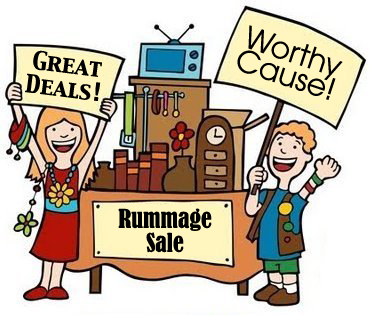 Sat Jun 22 ~ Annual Rummage FUNdraiser!
8:00 to 3:00 p.m. 1700 S. El Camino Real, San Mateo CA
We've got gadgets and gizmos a plenty! We've got whozits and whatsits galore! ELECTRONICS, BOOKS, CLOTHING, LINENS, CDS, DVDS, HOUSEHOLD ITEMS, TOYS, GAMES, CRAFTS, ART, JEWELRY, BABY ITEMS, SMALL APPLIANCES, TOOLS & TREASURES OF ALL KINDS! And a RAFFLE too! Enter to win great prizes!
Ticket Prices: $1.00 each or 6 for $5.00 or 15 for $10!
Please contact The Love Awakening for more information at (650 646-8073. Thank you!
The Embrace of LoveTM

The Embrace of LoveTM is a guided meditation series which uses profound philosophy and gentle guidance to deepen your healing relationship with yourself as you are connected with the empowering presence of acceptance. Listen to a free recording on The Love Awakening's website and discover more about our organization and activities: theloveawakening.org
Also....
Experience a video podcast of Rev. Clarke Carraway's inspired Presentation of Truth.
"Like" The Love Awakening on Facebook and join our community.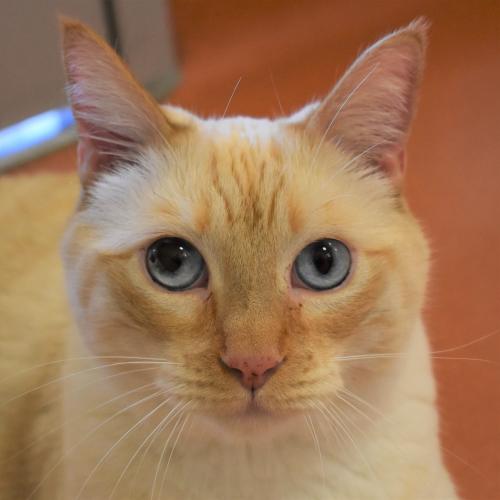 A Loving Companion

"Until one has loved an animal a part of one's soul remains unawakened." ~Anatole France
Each month, The Love Awakening highlights precious animals in need of nurturing, care, and a forever loving home. Each month, The Love Awakening highlights precious animals in need of nurturing, care, and a forever loving home. "Hi! My name is Frosty and I'm a 7-year-old, male, large domestic short hair cat. I'm a very sweet boy that would do best in a quiet home. I love to get snuggles and pets! I'm house-trained and my vaccines are up to date. If you think we would be a good match, come to Burlingame and see me today. Ask for Frosty! My ID# is A860826. Please ask for Frosty at the Tom & Annette Lantos Center for Compassion of the Peninsula Humane Society & SPCA. Contact (650) 340-7022 or visit Peninsula Humane Society & SPCA!