The Rodan Foundation's Publication for The Love Awakening
May 2017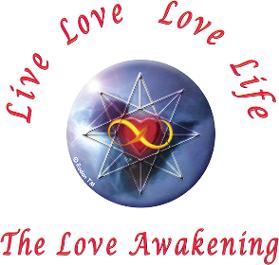 The Love Awakening is an extension of The Rodan Foundation, a spiritual center founded in 1981 by Rev. Clarke Carraway. Through the Metaphysical Church of Enlightenment and ongoing activities, The Rodan Foundation provides uncompromising revelation to fuel awakening beings with love, healing and heart awareness. The Love Awakening offers self-empowerment tools and courses designed to help you awaken and reclaim your personal power through living positive life frequencies. We actively participate in living the power of love by extending volunteer efforts to support the people and environment in our local and greater community.
Our mission is to assist humanity in awakening to the power of love AND lovingly assist humanity in awakening. Our intention is to help others help themselves awaken to who they truly are and to choose to use their powers for the greater good. Our vision is the collective awakening of humanity, bringing forth harmony and unity for all. Join us as we learn and grow in the ways of living love and loving life!
Are you Turning Self-love into a Duty; A "Should"?

By now, most of you probably realize how imperative self-love is for healing the deep gashes inflicted by self-hatred. We spend our lives of quagmires of anger, self-pity, shame, guilt, anxiety, fear, and depression, and it is only once we wade out pf the bog of our misery onto the clean ground of awakening that we realize just how important nurturing ourselves really is. When we fail to forgive, nurture, and venerate ourselves, our lives are driven by unconscious instincts, reactions, and self sabotaging behaviors that perpetuate our cycles of despair and emptiness. There is no doubt that self-love is an extremely important part of becoming evolved and enlightened beings. However...
Ironically we can fall into the trap of using self-love against ourselves. How is this possible, you might be wondering? Well, it all starts with the word "should."
ARE YOU MAKING SELF-LOVE INTO A "SHOULD"?
Like me you might have read a lot of material all over the place on self-love. You might have watched videos of gurus explaining the importance of self-respect, you might have read books on people's journeys of self-love and you might have a circle of friends that is always emphasizing the importance of taking care of yourself.
You might be bombarded with the overwhelming desire to love yourself – just like all these other awakened people do – but something isn't quite right. You find that the more you try to love yourself, the more unhappy you are with your efforts. You might find yourself berating yourself about an old misfortune or a new resentment, and then later repent, telling yourself "I should let this go and move on, I should be more forgiving." Or you might try to be more confident in yourself, fall into insecurity and anxiety, and later think: If I am to love myself I have to be more confident in the person I am- I am not doing well enough!" You might compare some of your habits with others on the same path and feel miserable as a result, realizing, that you are not as "self-loving" as they are.
When it comes to the word "should", there is a very fine line between motivating oneself and sabotaging ones happiness. On one hand we motivate ourselves by setting goals and fulfilling them, (e.g. "I should keep up this exercise routine for the next week to see how I feel"), and on the other hand we can undermine our happiness by imposing unnecessary ideals, expectations and comparisons onto what we do.
Have you ever thought something along the lines of, "I SHOULD have more self-love! I SHOULDN'T feel so guilty!"? This is a perfect example of falling into the trap of making self-love a duty, a burden and a jail cell that restricts our ability to truly grown. That is the threat of making self-love into a "should": it actually turns us against ourselves. Ironic, don't you think?
SELF-LOVE = GENTLENESS AND FORGIVENESS
At the start of our journeys it is all too easy to be ensnared by the external comparisons we make between ourselves and other people who have perhaps advanced more on the path of soulwork. I used to make this mistake a lot, until I realized one day that the very essence of self-love is about being gentle and forgiving with yourself. Thanks to some much needed guidance, I learned that it was (and still is) completely fine to take my time, to go slowly and to learn little by little. I learned that it was OK to be flawed, to continue making mistakes… just as long as I tried, persisted, and pushed through little by little. So, if you haven't yet reached the pinnacle of what you consider to be self-love yet, don't worry. It's not necessary that you push yourself, and it's not necessary to be hard on yourself – the precise opposite of what self-love is. Rather, know that self-love, at it's core, is the ability to embrace your wrong-doings and imperfections, knowing that you are innately worthy of all the love life has to offer.

Excerpt from Are you Turning Self-love into a Duty; A "should"? by Aletheia Luna, For the full article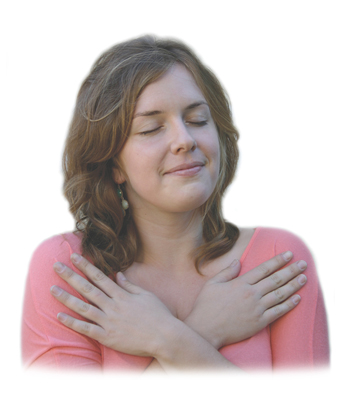 The Embrace of AcceptanceTM
Embark on an exciting journey that brings greater depth to your spiritual journey. Experience genuine intimacy, honest communication and support as resistance drops away. Become more peaceful, more present, and claim the best version of yourself. Find increased loving awareness and compassion for self and others. Face challenges and fear with greater confidence. The power is yours to transform and heal as you are held in the loving embrace of acceptance. The series includes four guided meditation classes containing powerful instruction and philosophy, taught by certified teachers of The Love Awakening in private locations throughout the Bay Area.
Our Bay Area certified teachers also offer free introductory classes. Contact teachers directly for specific dates, additional days and times, presentations at your location, and follow our Facebook page for updates.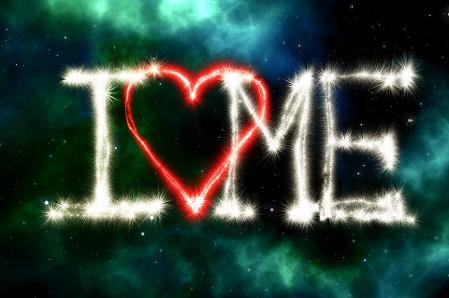 The "I Love Me" MeditationTM
The "I Love Me" Meditation is a simple and profound heart-centered practice of consciously generating your personal frequency of love. It will teach you how to activate your natural capacity to generate and experience love through conscious awareness and conscious choice. This practice helps us to awaken. It encourages personal empowerment, healing, greater self-esteem and self-discovery as we learn practical means of replacing fear and negative frequencies with the most powerful force in the universe; Love!
The Love Awakening is hosting the "I Love Me" Meditation series at a private location in Burlingame, California. Each one-and-a-half hour class is taught by certified teachers of The Love Awakening. We offer each individual class for $10, to be paid at the time of the session. Please contact MaryAnn Gutoff for registration and additional information: (650)726-2882, magwriter@comcast.net.

"I Love Me" Meditation Series:
May 7th 3:15 Class One: Infinity Symbol & Brow Chakra

May 14th 3:00 Class Two: Heart and Brow Chakra Activation
May 21st 3:00 Class Three: Solar Plexus and Brow Chakra Connection

May 28th 3:00 Class Four: All Chakra Connection
Our Bay Area certified teachers also offer free introductory classes. Contact teachers directly for specific dates,additional days and times, presentations at your location, and follow our Facebook page for updates.
Upcoming May Activities and Volunteer Events!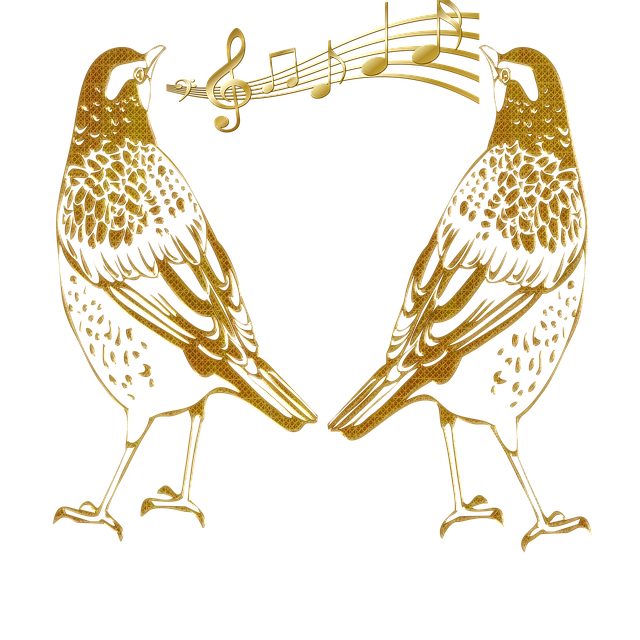 Sunday, May 7th~ Sing & Share!
2:00 to 3:00 p.m. Sunrise Senior Living
955 El Camino Real, San Mateo, California
Join with us as we delight and inspire the elders of our community with lively company, silly joke time, and a fun, oldies-but-goodies sing-along with musical accompaniment. Don't sing well? Don't worry! All you need is a heart full of goodness and a smile. Come live your love with us and experience the blessing. Adults and children of all ages are welcome.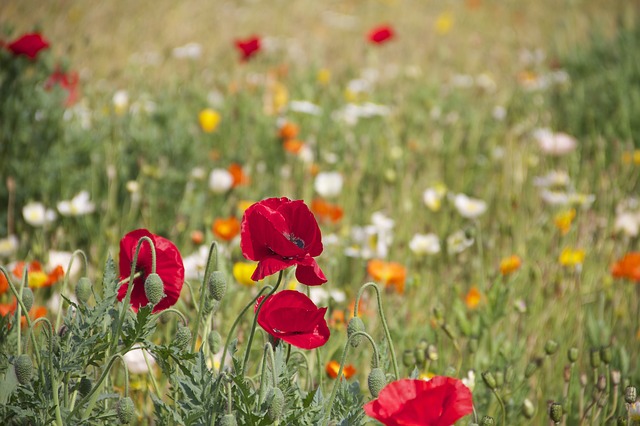 Saturday, May 13th ~ Wildflower Walk with Corrina Blaney

3:00 p.m. Edgewood Nature Preserve,
10 Old Stagecoach Road, Redwood City, CA
Spring is blooming and the wildflowers are out in full force! Experience the magic of the spring wildflower bloom with a docent-lead nature walk. Experience this very popular and unique wildflower location while taking a leisurely stroll thought the fairyland forests and magical grasslands to learn more about the many unique elements of this park.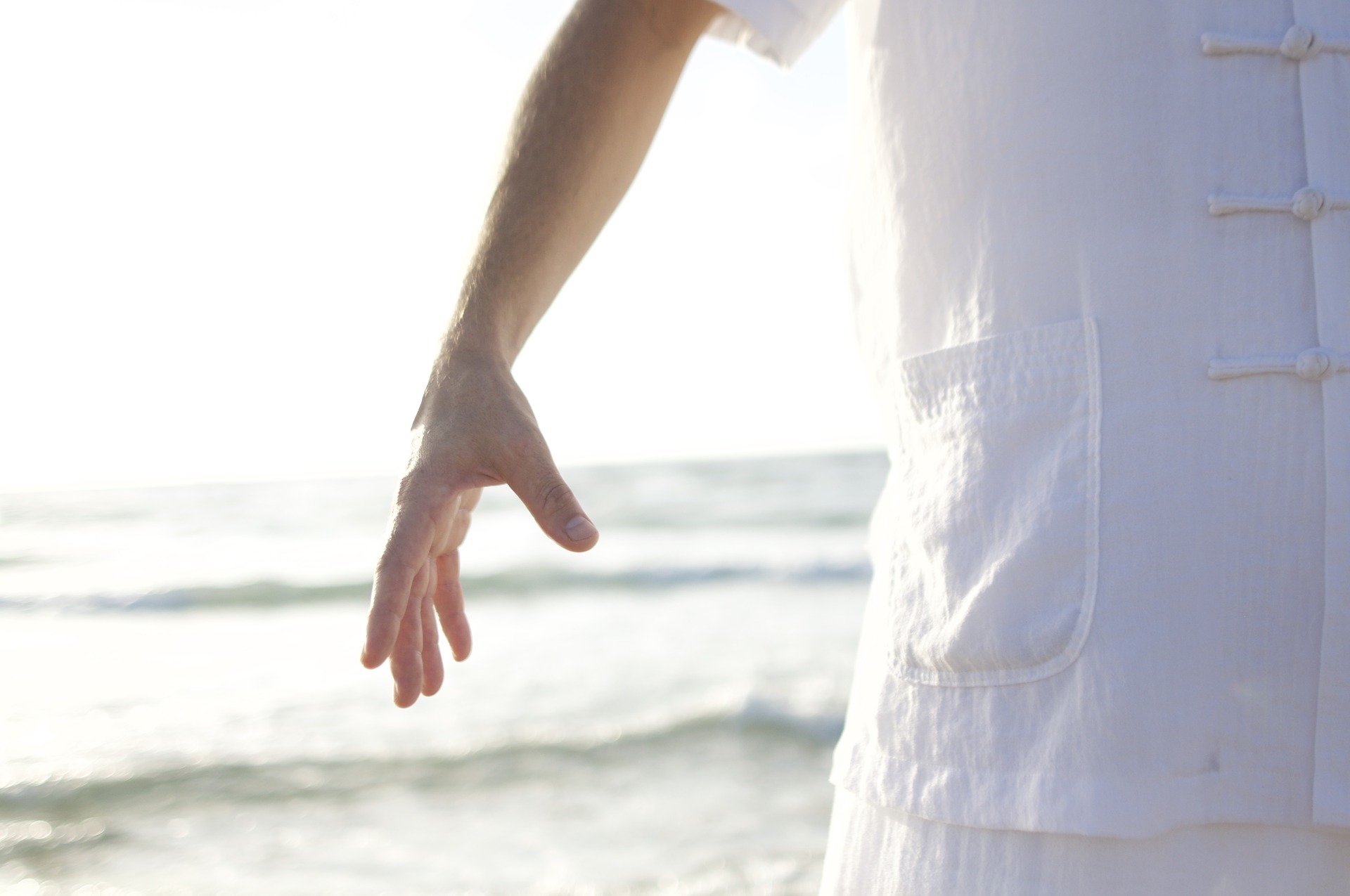 Sunday, May 21st ~ QiGong as Evolvement with Shanaya Kuusisto
12:15 - 12:45 p.m. Burlingame Women's Club
241 Park Road, Burlingame, California
Enjoy qigong wellness tools designed to energize your evolvement as you enhance your physical vitality, emotional tranquility, and the joy of your heart. Become attuned to your Oneness with source and the powerful field of Qi as we practice some simple yet powerfully energizing moves and visualization techniques.
Learn to replace fear and other negative frequencies with the most powerful force in the universe: Love. Listen to free recordings of the "I Love Me" and the Embrace of Acceptance meditations on our website and
discover more about our organization and activities.
"Let go of who you think you are supposed to be and be who you are." - Brene Brown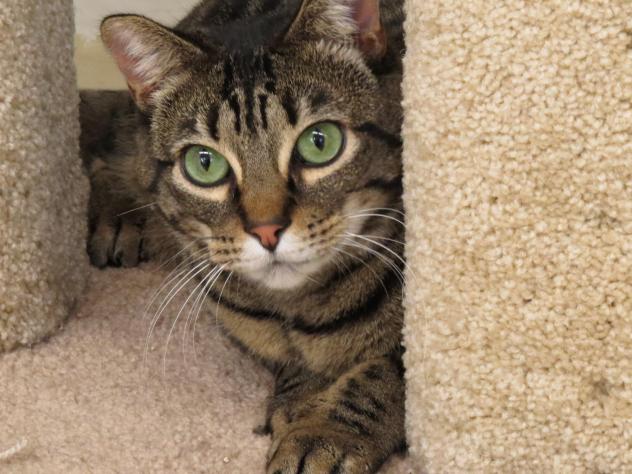 A Loving Companion

"Until one has loved an animal a part of one's soul remains unawakened." ~Anatole France
Each month, The Love Awakening highlights precious animals in need of nurturing, care, and a forever loving home. "Hi, my name is Hootie! I am a smart and inquisitive girl! I was born in 2015, so of course I have a very playful side to me. As of right now I would be better in a home as your only kitty, but would do great with kids who want to play with me. I am super entertaining and can jump very high to get that toy! I would love to have a lot of space to run around. I need a family who is willing to give me the respectful time I need to adjust to you and a new home. If you want a playful, curious, and friendly girl, please come by to meet me soon. I would love to meet you!" Ask for Hootie!
Please contact Homeless Cat Network: 650-508-9013