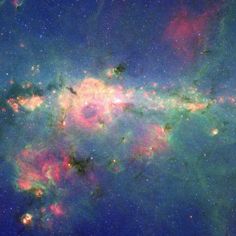 Photo credit: "ESA/Hubble"
Healing. Growth. Well-being. Alignment. Clarity. Peace. Ease. Harmony. Enlightenment. Support. Connection. Truth.
The Holistic Lightworkers of The Rodan Foundation are members of our in-house community with established holistic practices and businesses that are aligned with intentions based on the philosophy and spiritual teachings of this foundation.
Our intention is to provide connection, tools, information and support to help individuals help themselves. Listed below are descriptions of an extensive variety of modalities and services offered by our practitioners, as well as contact information for the individual practitioners.
Feel free to contact the practitioners directly or contact The Rodan Foundation for more information.
The Rodan Foundation nor its practitioners do not diagnose medical conditions, nor recommend any course of treatment to either cure or alleviate a specific medical condition or symptom. For all serious health concerns please consult with your licensed professional health care provider.

Acupuncture Classical Chinese Medicine is a medical healing art with an elegant approach to complicated health issues. It has a rich history of more than 2,000 years of clinical application with a philosophy that believes in empowering the body to function correctly to address disease. Chinese culture is greatly influenced by holism rather than reductionism and holds the perspective that human beings are a part within the universe, not an entity separate from it. Acupuncture works by directing, unblocking, tonifying, or reducing the qi which allows the practitioner to improve specific functions of the body. In essence, acupuncture allows the body to function better. When the body functions correctly, symptoms such as menstrual pain, insomnia, intestinal disorders, headaches, sprains and strains, or fatigue resolve without the use of conventional drugs. Acupuncture can also be used to prevent disease, maintain health, relax and rejuvenate. Licensed Acupuncturists:
Bodytalk BodyTalk is a healing system that uses your whole life as a resource base for natural self-healing. The interactions and events in your unique life weave an intricate web of communications that your system uses to maintain its balance. When all is running smoothly, your brain efficiently scans and makes adjustments in its balancing web. The harmony of all the balance points on the web, woven together, form optimal health. But stress disrupts the natural balance, causing inefficiency in the web of communications, which results in disharmony and vulnerability to illness and unhappiness. Using the BodyTalk protocol, we deeply listen to your body-mind-spirit's natural wisdom in order to gently repair and reweave the web, returning it to optimal healing efficiency. As the web is strengthened, you experience healing that addresses your very specific situation. Although no two sessions are alike, clients report deep relaxation, pain relief, greater clarity, practical approaches to life challenges, and an overall sense of well-being. Certified BodyTalk Practitioner:
Counseling and Life Coaching Every one of us is worthy of success and fulfillment in all areas of life. Our intention is to help you to recognize your magnificence and unlimited potential, and to support you in claiming your inherent right and power to make conscious choices in alignment with your life's plan and your soul's needs. Together we may explore topics such as spiritual, emotional, mental and physical health, transitions and transformation, family and relationships, career and life purpose, conflict resolution, spiritual and psychic development, self-esteem, recovery, healing trauma and abuse, and creative expression. The sessions are intended to provide that which is needed for true healing and revelation to occur; held in the safety and magic of love, free of judgement and confidential. Our Counselors and Life Coaches:
Doula Services A Doula accompanies women in labor to help ensure a safe and satisfying birth experience. Doulas are trained to work with women prenatally, during labor, and birth, as well as providing emotional support and physical comfort. In addition Doulas can communicate with birth staff to ensure or facilitate informed decisions throughout pregnancy, labor and birth. Doulas provide reassurance and perspective to the pregnant mother and her partner, making suggestions for labor progress, help with relaxation, massage and other techniques for comfort. The HypnoBirthing approach provides very effective relaxation and greater ease during the birthing process. Certified Birth Doula and HypnoBirthing Practitioner:
Flower Essence Therapy Flower essences are bio-electrical infusions containing patterns of transferred energy from the life force of flowers. They work safely with the electrical system of the body to promote healing and balance on all levels of being, physical, emotional, mental and spiritual. A personalized formula can be created for your specific healing needs. Flower Essence Practitioner:
Jin Shin Do® Bodymind Acupressure ® "Jin Shin Do" means "The Way of the Compassionate Spirit." Jin Shin Do® Bodymind Acupressure® uses gentle yet deep finger pressure on specific acu-points and verbal Body Focusing techniques, to help release "armoring" or chronic tension, balance the "Qi" or energy, and improve vitality. This clothes-on method helps relieve stress- and trauma-related problems. A unique synthesis of a traditional Japanese acupressure technique, classic Chinese acupuncture and acupressure theory, Taoist philosophy, Qigong (breathing and exercise techniques), Reichian segmental theory and principles of Ericksonian psychotherapy, Jin Shin Do® acupressure was originated by Iona Marsaa Teeguarden. Jin Shin Do® Bodymind Acupressure® is not intended for the diagnosis, treatment or cure of disease. It is a relaxation therapy, and a useful adjunct to licensed, qualified medical or psychological care. For any persistent pain or symptom, even a seemingly minor one, the reader is strongly encouraged to consult a medical doctor. When used in conjunction with standard medical treatment, the Jin Shin Do® Bodymind Acupressure® technique can assist the healing process by releasing tension, decreasing stress and encouraging a sense of increased well-being. Registered JSD Practitioners:
Massage Therapy Massage doesn't just feel good. Research shows it reduces the heart rate, lowers blood pressure, increases blood circulation and lymph flow, relaxes muscles, improves range of motion, and increases endorphins, the body's natural painkillers. Therapeutic massage may enhance medical treatment will help people feel less anxious and stressed, relaxed yet more alert. Massage therapy improves functioning of the circulatory, lymphatic, muscular, skeletal, and nervous systems and may improve the rate at which the body recovers from injury and illness. Massage involves holding, causing movement of soft tissue, and/or applying pressure to the body. It comes in many forms, including: Swedish – a gentle, relaxing massage; Pressure point therapy – for certain conditions for injuries; and Sports massage – focuses on muscle groups relevant to the particular sport. Certified Massage Therapists:
Medical Qi Gong M.Q.G. is the skill of cultivating vital energy, and the ability to work with the electromagnetic energy of the body. M.Q.G. is applied through touching or non-touching methods rebalancing the energetic pathways or meridians of the body, improving one's mental, emotional and physical health by restoring the body's overall health, vitality, and well-being. M.Q.G. therapy is a comprehensive system of health care addressing the root cause of symptoms or disease, and treats the person as a whole. Certified Advanced Medical Qi Gong Practitioner:
Naturopathic Medicine Dr. Laura has been a licensed practitioner in the state of California since 2007. Her practice focuses on digestive issues, hormone imbalances, including thyroid, adrenals (fatigue and stress), menstrual imbalances, perimenopause, and menopause. However, she does work with other diagnoses. As a naturopathic doctor, she may order and perform physical and laboratory examinations for diagnostic purposes. Naturopathic medicine is different in treatment from allopathic in that the cause is being looked for and addressed and the use of herbs, food, vitamins and minerals, homeopathic remedies, dietary supplements, enzymes, nutraceuticals, amino acids, and nonprescription drugs are used. The goal is to help the body return to a place of balance for optimal health and enjoyment of life. Naturopathic Doctor:
Network Care (Network Spinal Analysis NSA) & Somato (Body) Respiratory (Breathing) Integration™ (SRI) NSA is an amazingly gentle approach to health and well-being. It allows your body mind being to release and unwind stored tension. As you experience this unwinding, your body reorganizes so that it can operate more optimally than ever before. NSA is safe and effective for people of all ages. Somato (Body) Respiratory (Breathing) Integration™ (SRI) is designed to offer you new options in your experience of your body and your personal healing. It educates you to your body's rhythms and inner wisdom through focused attention, gentle breath, movement and touch. SRI provides you with a means of placing your attention on your body, the vessel of human spirit, and provides a tool for focusing your attention in a way that works for your healing and empowerment. NSA Chiropractor:
Reiki Reiki, pronounced ray-kee, is the Japanese word for "universal life energy". Ki is the vital energy force purported to flow through all things. This energy is channeled through the crown chakra of the Reiki practitioner and out through the palms. The practitioner is only like the reed through which the energy flows and not the originating source. The more a Reiki practitioner channels outward for the greater good, the more universal energy is introduced into the practitioner's own system for his/her own healing purposes. This method of energy healing facilitation is mutually beneficial to both client and practitioner. For some, feeling Reiki energy for the first time is nothing short of miraculous…it's warm and tingly and immediately places them in a deeply relaxed meditative state. If a person chooses, Reiki can be a deeply transformative experience in their own understanding of how things really work in this universe to which all things belong. Reiki Master/Teachers:
Yoga ~ Hatha Yoga is the experience of oneness or unity with your inner being. Hatha Yoga is derived from two root words, 'ha' meaning Sun and 'tha' meaning Moon. Through breath and the practice of yoga postures (asanas) a state of being can be attained in which you feel peaceful, steady and calm. This quiet state enables you to experience a deep connection with your eternal self and Life. In each yoga posture, through your breath, you are increasing the flow of your Prana (life force). This increased flow of energy not only helps you to revitalize, recharge and replenish your bodymind on a cellular level, but it also helps you to open your energy centers (chakras). As your energy centers open, you experience more vitality, vibrancy and expansiveness. Certified Yoga Instructor:
Tuina Tuina is an oriental Bodywork Therapy that has been used in China for 2,000 years. Tuina uses the traditional Chinese medical theory of the flow of Qi through the meridians as its basic therapeutic orientation. Through the application of massage and manipulation techniques Tuina seeks to establish a more harmonious flow of Qi through the system of channels and collaterals, allowing the body to naturally heal itself. In a typical session, the client, wearing loose clothing and no shoes, lies on a table or floor mat. The practitioner examines the specific problems of the client and begins to apply a specific treatment protocol. The major focus of application is upon specific pain sites, acupressure points, energy meridians, and muscles and joints. Tuina Practitioner:
Contact The Holistic Lightworkers of The Rodan Foundation
Clicking any name below will lead you directly to an email or website.
(650) 347-8911 carraway@rodan.org
(650) 347-8911 carraway@rodan.org
(415) 971-2288 tduncan793@aol.com
(650) 777-7966 drlaenfield@gmail.com
(650) 245-0636 stableyez@yahoo.com
(650) 726-2882 magwriter@comcast.net
(650) 697-9149 patty@awakeningmagic.com
(650) 918-6011 jacquelinekahn11@gmail.com
(650) 342-7847 johnpatrickroddy@gmail.com
(650) 773-6004 judee.stubbs@gmail.com